Sidewalk and bike lane closures. McGough Construction has coordinated with the City of Minneapolis to close the sidewalk and bike lane on 20th Avenue South to accommodate concrete curb and sidewalk work around the construction site. Watch for signs indicating the closures in the area, and please continue to be safe around the construction area.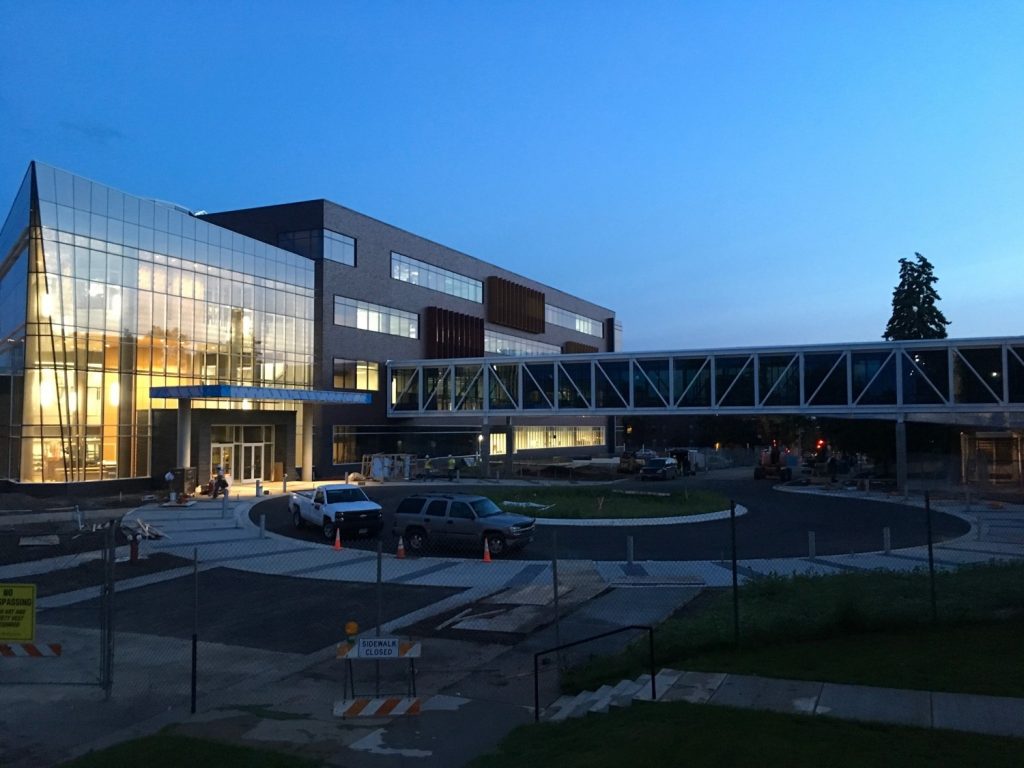 Construction Work:
Lobby elevator. Crews are finishing the wall area surrounding the lobby elevator doors on each level. The photo below shows the doors of the lobby elevator on the second floor.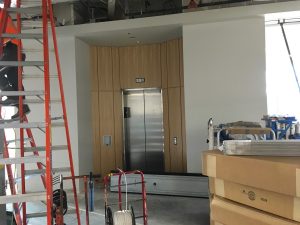 Lab equipment. Progress continues in the Hagfors Center labs. The photo at left, below, shows one-half of a teaching hood in a chemistry lab. Another unit — a mirror image of the currently installed unit — will be installed to the right of the current unit to complete the hood. In the grow room (see photo below, at right), lighting has been installed, which will simulate sunlight for the room.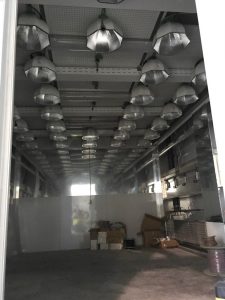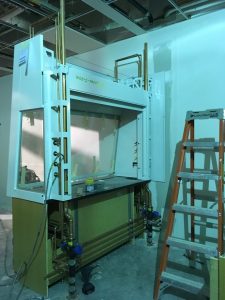 Teaching hood in progress of being installed in a chemistry lab.
Chapel ceiling and walls. Crews continue work in the chapel this week. The framework for the stretched-fabric chapel ceiling has been installed. The photo below, at left, shows the framework, acoustical panels in the center, and plywood backing around the outside. Finishing of the chapel walls also is in progress, with crews installing elm wood on sections of the wall (see photo below, at right).