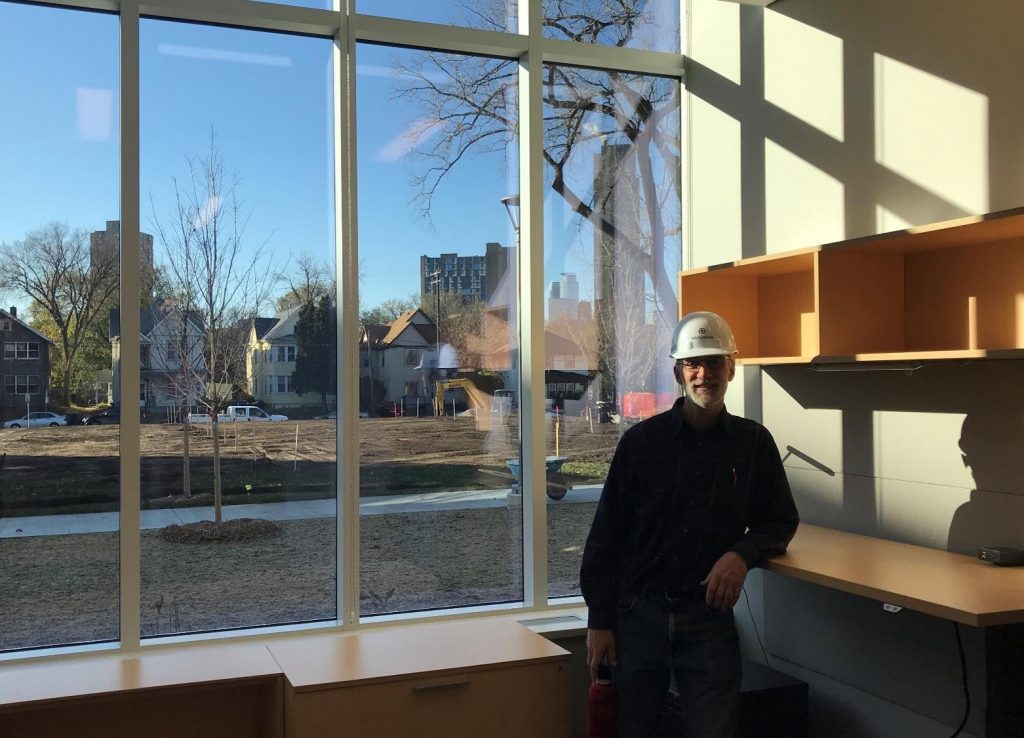 Last week, the Hagfors Center received the official certificate of occupancy, meaning that Augsburg now will take control of the building. There are a number of projects to complete within the building — including Installation of furniture, art, signage and information technology — before the campus has general access to the building and spring-term classes begin January 8, 2018. One of those projects is the installation of the multi-story murals in the stairwells. Work on that project will begin in the west stairwell later this week.
Following are additional photos and updates for the week of November 13:
Lobby. The protective plywood covering has been removed from the lobby, showcasing the terrazzo floor design in the space. Crews are installing the final elm wood window sills and will install the operable doors on the flexible classroom space in the next several weeks. See the photos below for a current glimpse of the lobby.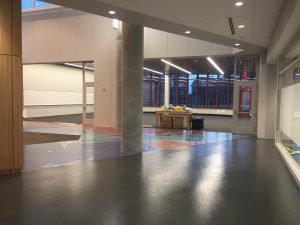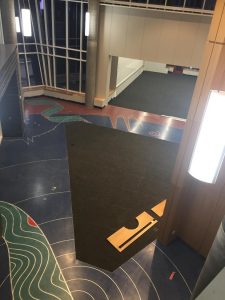 Furniture. Furniture deliveries and installation continue this week. The photo below shows an office with furniture partially installed.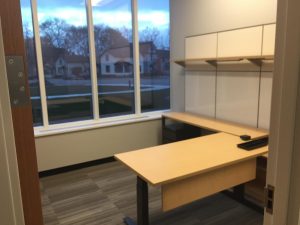 Chapel doors. The door handles for the Gundale Chapel were custom made by Augsburg Facilities Director Dennis Stuckey. The project used wood reclaimed from the elm tree that stood just north of Anderson Residence Hall before it succumbed to Dutch Elm disease in the summer of 2016. The photo below shows the elm wood handles installed on one of the chapel doors.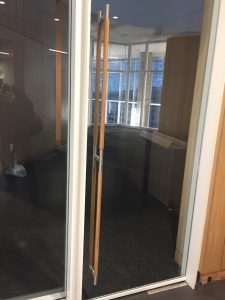 Community garden. The community garden area north and west of the building has been graded, and this week, McGough construction will pour concrete beams in the ground, which will support new garden beds (see photo below). Plans call for a combination of raised beds and on-grade beds in the community garden. Additional sidewalks will also be poured on the south and east sides of the garden area. Timing of that work will be determined after the garden beds are anchored on the site.