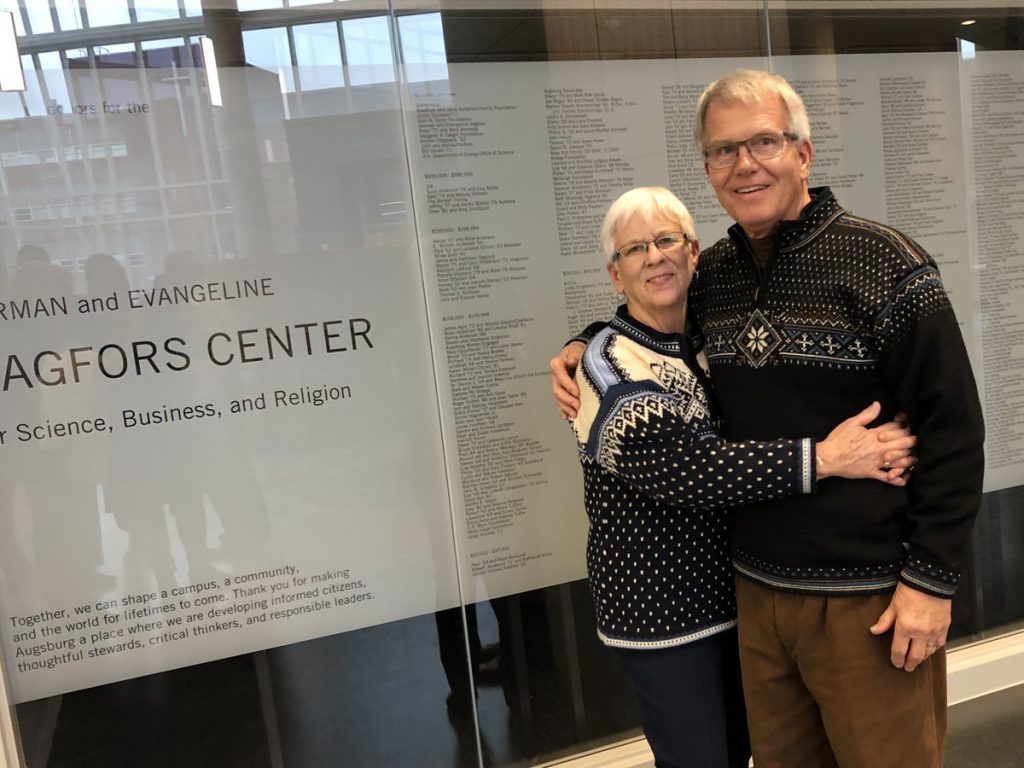 This week, the first set of offices are scheduled for moving into the Hagfors Center. (The second set is next week.) Below are highlights of additional installations this past week:
Flexible classroom doors. Crews have begun to install the operable doors on the flexible classroom adjacent to the main lobby. The doors allow the space to be closed off for class sessions or opened up to allow open traffic flow between the lobby and the flexible space.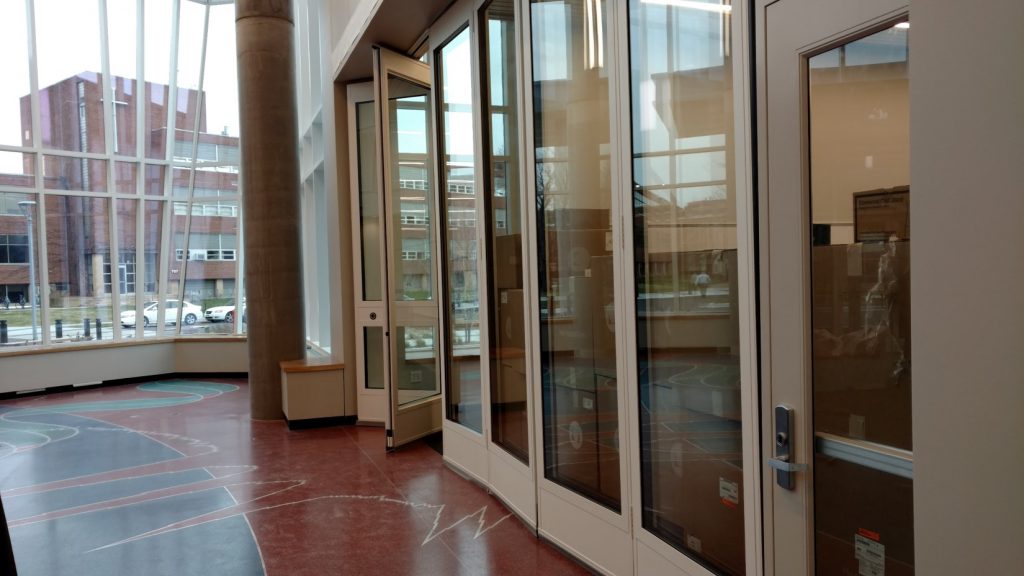 Art installations. Two more art installations were completed last week. See images of the art installations below and information about the artists, below. For more details about the Hagfors Center art projects, see the Art & Identity web site.
[1] Tapestry. This piece, installed in the Psychology Department is by Lynn Bollman '67, a local artist/printmaker who has taught art for all of his professional career – at Augsburg and at Minneapolis Community and Technical College. Bollman has received local, national, and international recognition for his art, and he continues to develop his art as a co-op member at Highpoint Center for Printmaking in Minneapolis. He works primarily with the technique of relief printmaking and has particular interest in pushing the boundaries of what constitutes a print.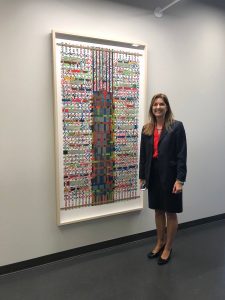 [2] Observation. See artwork and video about the artist, below.