All-School Reunion 2022

Come back to Augsburg University for an event that's been years in the making, the We're All In – Great Returns All-School Reunion. Reminisce, reconnect, and reunite with your fellow Auggies during this in-person celebration. The weekend will feature festive foods, delicious drinks, memory-making moments, and a chance to honor Auggie's leadership and accomplishments. Stewards like you are instrumental in ensuring organized and well-planned events.
As the We're All In – Great Returns event chairs, we invite you, our alumni and friends to support our efforts and help spread the word and encourage as many Auggies to return to campus!
Sincerely,
Jeff Nodland '77 & Becky Bjella Nodland '79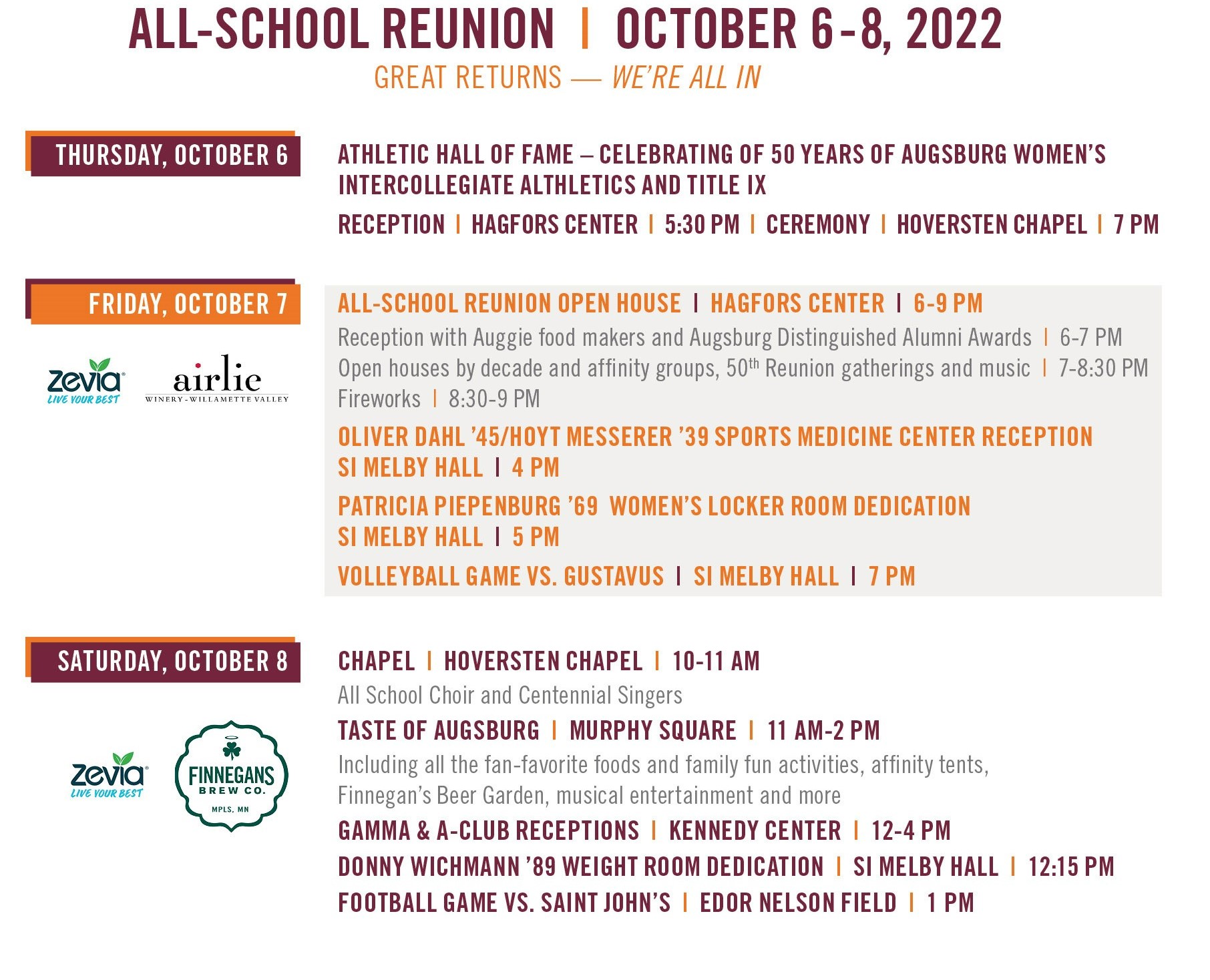 *Please note that this is a tentative schedule and may be subject to change. 
If you want to host an "Auggie Alcove" to create a memorable event even more special with your specific Augsburg group like the groups confirmed below contact Kristen Cooper at cooperk@augsburg.edu.
Thank you to our All-School Reunion Stewards and Volunteers