With the support of faculty and the Office of Undergraduate Research and Graduate Opportunity, students in Augsburg's Honors program have made impressive achievements. Research is an important part of the academic experience at Augsburg University, as well as the Honors program. With the help of professors and the URGO office, Augsburg University supports students in conducting impressive research, and applying for prestigious grants and awards. Many students have received national fellowships and scholarships such as: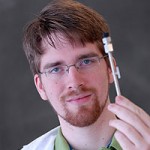 Brian Krohn '08 was named the University's first Rhodes Scholar. Krohn studied environmental change and management at Oxford.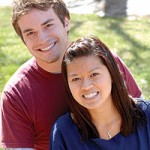 Jens Olsen '10 and Heidi Le '10 both received Fulbright Scholarships to teach English in Vietnam. Augsburg has had multiple Fulbright awardees every year since 2008.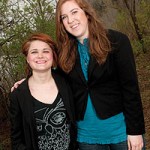 Kathy DeKrey '11(left) received a Udall Scholarship, one of only 80 awarded nationally. The Udall Scholarship is for students committed to careers related to the environment, tribal public policy, or Native American health care. Katie Edelen '11 (right) received a Fulbright Fellowship to conduct research at the Peace Research Institute – Oslo on the correlation between water scarcity and armed conflict. Katie also received a Rotary Scholarship and conducted several research projects at Augsburg.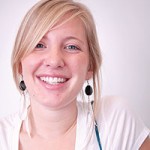 Claire Bergren '12 was named a Newman Civic Fellow by Campus Compact. In addition to her involvement in the Honors program, Claire is a Bonner Leader, a Peace Scholar, and a Sabo Scholar.