Rooted in ancient tradition, and named after distinguished past Honors Directors, Augsburg's Honors Houses offer student leadership, voice, and community. Through their Houses, Honors students can design and create their own co-curricular activities and projects. Honors houses create vital programs and also provide entertainment and social occasions.
All Honors students belong to an Honors House. These houses help students with academic advising and program information, as well as create a smaller group of students to get to know better. Houses host meetings to work on new projects, to plan activities, and to allow their members to get to know one another. These meetings also provide students with advising, information, and a chance for house presidents to hear what their constituents have to say.
When students enter the Honors Program they choose to join one of the four Honors Houses, which are rooted in ancient academic tradition, and named after past Honors directors: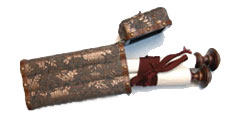 The Crockett Scholars
The Crockett Scholars House coordinates scholarship, research, fellowship and major award or prize opportunities for all Honors students. Crockett House also organizes events related to scholarship such as College scholarship events, or high school research fairs.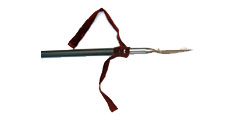 The Pike Stewards
The Pike Stewards House coordinates public relations, job placement, graduate school placement, and fundraising opportunities for all Honors students. Pike House also organizes events for alumni.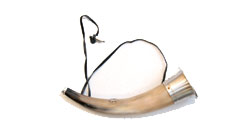 The Griffin Citizens
The Griffin Citizens House coordinates recruiting, social activities, admission and scholarship applications, and the Honors website opportunities for all Honors students. Griffin House also organizes events for recruiting and socializing, such as banquets, parties, and high school recruiting trips.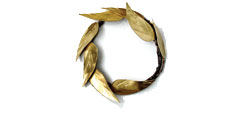 The Hesser Servants
The Hesser Servants House coordinates service learning, social justice, experiential learning and political activity opportunities for all Honors students. Hesser House also organizes related events, such as honors service days and Augsburg experiences.
The emblems pictured above represent each house: Crocket House —a scroll, Pike House—a spear, Griffin House—a horn, and Hesser House—a crown of olive leaves.