Staff and Leadership
Bettine Hoff Hermanson, Managing Director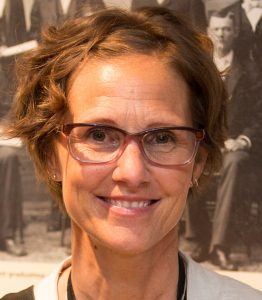 Bettine Hoff Hermanson, Managing Director of the Human Rights Forum and Norway Hub, holds over 18 years of experience leading diverse non-profit organizations, groups, educators and individuals to create successful programs, collaborations and partnerships from inception to implementation. Work content emphasizes global issues and international connections, developing (inter)cultural awareness and understanding among participants while creating dynamic partnerships and dialogue opportunities that strive for inclusion. Recent positions entail directing and implementing small-scale events (seminars/lectures) to large-scale global conferences focusing on peacemaking and human rights efforts.
As a native Norwegian, Hoff Hermanson started her education in Norway at the University of Oslo and later transferred to St. Olaf College, Minnesota, where she received her undergraduate degree in Sociology. She continued her education in Norway, and received a degree in Social Work at Oslo and Akershus University College of Applied Sciences (HiOA).
---
Joe Underhill, Program Director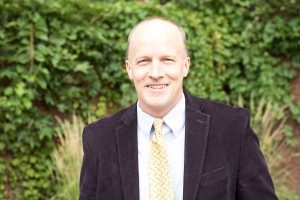 Prof. Underhill has taught courses in political science, environmental studies, and international relations, and helped create the Peace and Global Studies, Environmental Studies, Model UN, and River Semester Programs at Augsburg.  As the Batalden Faculty Scholar in Applied Ethics (2010-12), Underhill worked with Egyptian and Somali youth in the Twin Cities on projects relating to civic engagement and empowerment.  He has led study-abroad courses in New Zealand, Costa Rica, Nicaragua, Egypt, and Tanzania as well as a semester-long study-away course down the Mississippi River.  During his twenty years at Augsburg he was frequently involved with the Nobel Peace Prize Forum, serving as Program Director in 2017-18. In 2016 Underhill was recognized with the Distinguished Contributions Award in Teaching at Augsburg.  He is the author of Death and the Statesman: The Culture and Psychology of U.S. Leaders during War, and numerous articles and papers related to international peace and security, experiential pedagogy, and environmental politics, and is a frequent presenter at local and national conferences.
---
Contact the Human Rights Forum
email: humanrightsforum@augsburg.edu
phone: +1.612.330.1378
Our offices are located at Augsburg University.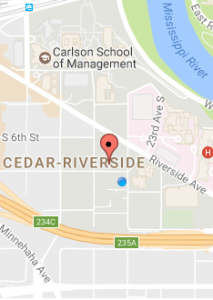 Augsburg University
2211 Riverside Avenue South
Minneapolis, MN 55454