GENERAL PUBLIC REGISTRATION
Please visit our
Eventbrite Page
to secure your tickets. You will have the option to register for Two-Day Passes or Single Day entrance.
FREE REGISTRATION FOR AUGSBURG UNIVERSITY STUDENTS, STAFF and FACULTY
INQUIRIES ABOUT GROUP REGISTRATION 
If you do not belong to any of the ticketing options above and would like to send a small delegation to the event, please contact Bettine Hoff Hermanson at
hermansb@augsburg.edu
 to hear about the different options.
Due to limited seating this year, once the main event space is filled (on a first-come, first-serve basis), we will offer additional seating and direct streaming down the hall in Sateren Auditorium.
Registration will take place in the Foss (Lobeck Miles) Center from 8:00 am to 5:00 pm on both event days. Make sure your name-tag is worn both days!
---
Accommodations
For your convenience, the Human Rights Forum has reserved a room-block at Marriott Courtyard Minneapolis with standard guest rooms at the cost of $140.00 per night/room + tax. If you are interested in reserving your accommodation within this block, please see the following options:
Reservation: Please contact David Kurz at (612) 638-4671 or email him directly at David.Kurz@courtyardminneapolis.com. Make sure you mention the group name "2019 Human Rights Forum Room Block" to get our arranged rate.
We are past the October 13th, 2019 deadline, but the rate will still be honored if the hotel has room available.
If you have additional issues registering under our room block, please call our offices at (612) 330-1378.
---
Programming
We encourage all participants to check our website for any last minute updates. Printed programs will be available at registrations. View full Program Overview here.
---
Peace Meal
Due to last year's success, we will on Monday evening from 5:00 pm – 7:00 pm once again be hosting a Peace Meal. This is a curated experience designed to promote dialogue, reflection and human connection by sharing food around a common table. Join us as we debrief and process the take-aways from the day and meet some of our amazing speakers in our new building, the Hagfors Center 150.
This event is an additional ticketed event and requires registration. Please visit our Eventbrite Page to secure your seat at the table. We only have 100 tickets available for purchase.
---
Lunches
We will have several lunch options available for purchase this year. Campus options will range from $7.00 – $15.00 depending on your lunch choice, and we accept both cash and credit cards.
One option is to go through the Dining Commons located on the third floor of the Christensen Center on the Augsburg University campus, or get a bagel sandwich or salad at Einstein's Bagels located on the second floor.
The Nabo Cafe is located in the Oren Gateway Center (right off Riverside Avenue) and sells hamburgers/sandwich style meals. We will also offer a grab-and-go option in the atrium of the Oren Gateway Center.
Additional options include local restaurants within a 10 minute walk of campus include Seward Co-op Creamery Café, Pizza Luce, Davanni's, Jimmy Johns, Tracy's, and Mon Petite Cheri.
---
Prayer and Mediation Spaces
There are two spiritual spaces on campus that will be available for use during the Forum. The Harbo Meditation Space is located in Christensen Center, and the Gundale Chapel is located in the Hagfors Center.
These spaces will be available during hours their respective buildings are open.
---
Media
Please be aware that several media outlets will be present at various sessions during the Forum, and photos will be taken throughout sessions and events. There will be some video crews present recorded portions of the event.
---
Wireless Access
Free, public wireless access is available in all buildings on the Augsburg University campus. Login information will be posted here prior to the Human Rights Forum 2019.
---
Questions
Please email humanrightsforum@augsburg.eduwith any questions, or return to our Human Rights Forum website for additional information.
---
Additional Events
Several other peace-related events will take place around Minneapolis during the weeks before or post our Forum, hosted by various organizations. We invite you to attend any that may be of interest.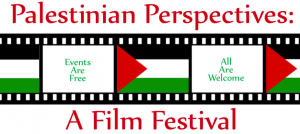 OCTOBER 15 – 24: Palestinian Perspectives:  A Film Festival, will run from September 15 through October 24 at multiple Twin Cities locations. The 16 showings featuring short and feature-length films about the occupied Palestinian territories – created by Palestinian directors and student film makers. As a part of this festival, Augsburg University Campus Ministry will on Wednesday, October 23, host a worship in the Hoversten Chapel followed by the screening of "Praise of Wounds," a short film produced by students at our partner school, Dar al-Kalima University College in Bethlehem. The discussion will include Hannah Johnsrud, who served in the Holy Land with Young Adults in Global Mission with the ELCA.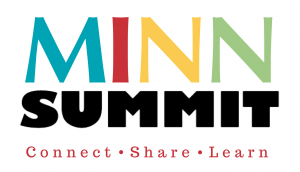 Friday, November 1: The Minnesota International NGO Network will host their annual MINN Summit on Friday, November 1. This event is a full-day conference offering exciting professional development opportunities, offers insights, and sparks conversations that will propel international development success in a changing world. Additional information about the event can be found here.