DAY 1 — Monday, October 28                
The opening day will focus on global perspectives within authoritarian regimes and is developed in partnership with the Human Rights Foundation, producer of the Oslo Freedom Forum.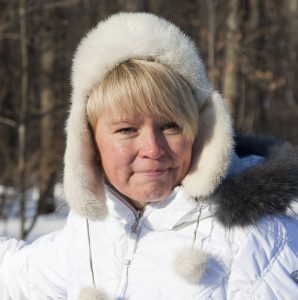 Evgenia Chirikova mobilized her fellow citizens to reroute a highway that would bisect Moscow's protected Khimki Forest. Known as the green lungs of Moscow," Khimki Forest comprises 2,500 acres of federally protected parkland in a northern suburb of Moscow. It is one of he region's last old-growth forests, and home to an abundance of wildlife, including numerous threatened plant and animal species. The forest's walking and hiking trails also provide much-needed respite from heavy urbanization and air pollution to thousands of greater Moscow residents.In 2007, the Russian government announced plans to construct a highway that would connect Moscow and St. Petersburg. With no public involvement in the decision-making process, the government selected a route that would bisect Khimki Forest, ignoring alternatives that would have left the forest intact. The proposed route stands to yield significant profit from timber and development on open land close to the expensive and densely populated areas of Moscow, while doing little to relieve the notorious traffic congestion in the region.
---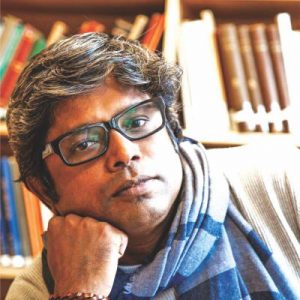 Ahmedur Rashid Chowdhury, known as Tutul, is a publisher, writer, and editor from Bangladesh. In 1990, Chowdhury began publishing and editing Shuddhashar ("Pure Voice"), a magazine that soon became a platform for young and unconventional writers in Bangladesh. Chowdhury opened his own publishing house in Dhaka in 2004 under the same name, where he primarily printed works of open-minded and progressive Bangladeshi writers. In 2013, the publishing house was awarded the Shaheed Munir Chowdhury Award for publishing the highest number of best-sellers in Bangladesh and is considered one of the most important publishing houses in the country. In October 2015, Chowdhury was a victim of a coordinated machete attack on publishers of secular authors. Chowdhury had received direct death threats from Islamists and was among the main targets of the attack. Despite these threats, Chowdhury continues to publish, including books written by Avijit Roy, who was murdered in February 2015. Chowdhury currently lives in exile in Norway.
---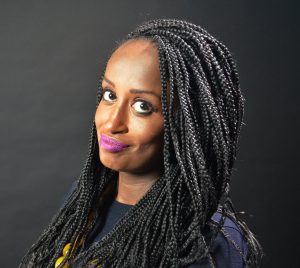 Leyla Hussein is a psychotherapist specializing in supporting survivors of sexual abuse. She is an international lecturer on female genital mutilation (FGM) and gender rights. Hussein is recognized as one of the key experts on this issue globally and her work has been presented at universities such as Oxford, Cambridge, Columbia, Harvard, and Georgetown. She is the founder of The Dahlia Project, the UK's first specialist therapeutic service for FGM survivors, and the co-founder of the anti-FGM charity, Daughters of Eve. She created the ground-breaking Face of Defiance project, which is a series of photographic portraits and interviews with FGM survivors. She is currently a senior consultant and global ambassador for The Girl Generation Movement, which is working to end FGM globally.
---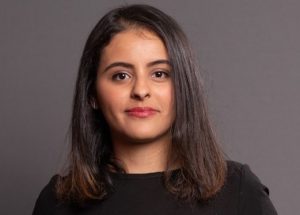 Asma Khalifa is a Libyan activist and researcher who has worked on human rights, women's rights, and youth empowerment since 2011. Growing up as a non-Arab, Amazigh Libyan under the rule of Colonel Muammar Qaddafi, Khalifa witnessed the negative impact of discrimination and violence against women. She has spent her career contributing to the building of Libya's civil society and has recently worked on peacebuilding and conflict transformation in the country. For her efforts, Khalifa received the 2016 Luxembourg Peace Prize during the World Peace Forum in the European Parliament and, in 2017, she was named one of the "100 Most Influential Young Africans" by the Africa Youth Awards. Khalifa is also the co-founder of Tamazight Women's Movement, a think/do tank working on gender equality and research on the indigenous women.
---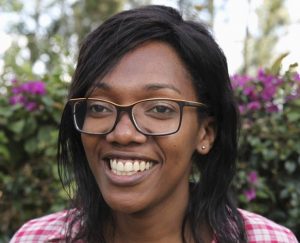 Audrey Mbugua is a Kenyan activist who heads Transgender Education and Advocacy (TEA), an organization that defends the rights of transgender individuals in Kenya. In 2014, the High Court of Kenya ordered The National Council of NGOs to officially register and recognize TEA and pay its legal fees as a result of Mbugua's efforts. Later that year, Mbugua won a landmark case wherein the Kenya National Examinations Council was ordered to legally change Mbugua's name and remove the existing gender designation on her academic certificates. Mbugua has also advocated for permission of sex reassignment therapy in Kenya by challenging the 2016 Health Bill. She continues to fight for transgender rights, and was nominated for the Human Rights Tulip award by the Dutch ministry of Foreign Affairs in 2014.
---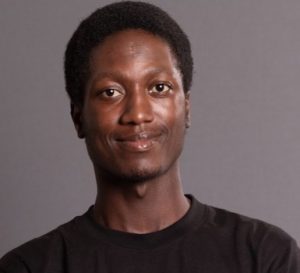 Jerry Sesanga is a Ugandan author, journalist, filmmaker, and human rights activist. He has used art, both literature and film, to advocate for gender equality and access to health services and information to youth, to fight child marriage and domestic violence, and to demand political freedom. Shortly after finishing school, his writing was published in the Ugandan newspapers Sunrise and Daily Monitor. As a student at East Africa's most prestigious institution Makerere University, his writing success earned him a scholarship to study in New York, which prompted his decision to study mass communication at St. Lawrence University. Sesanga self-published his first book in 2014, and later signed a five-year contract with Longhorn Publishers. He has now published twelve books, selling more than 30,000 copies. He seeks to tell authentic Ugandan stories to a global audience through film. He created ULLYWOOD, which he hopes will develop into the Ugandan cinema industry, and he recently produced a short film entitled "The Baby Bride" to raise awareness about child marriage. Sesanga is involved with Plan International Uganda, where he started as a sponsored child and works with the organization as a member of its new Sponsored Child Alumni Association and Goodwill ambassador.
---
---
DAY 2 — Tuesday, October 29                
Our second day will feature will feature an exciting line-up of new voices and changemakers working on human rights, both in the U.S. and abroad (including Palestine, Mexico, and Central America). Workshops on Day 2 will provide participants with hands-on training on human rights advocacy and civil rights.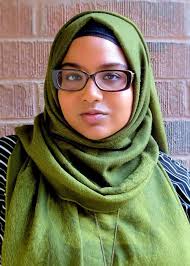 Namira Islam is a lawyer and graphic designer. She is the Co-Founder and Community Engagement Director of the Muslim Anti-Racism Collaborative (MuslimARC), an organization which provides racial justice education and training. She previously practiced in poverty law in Flint, Michigan; worked in prisoners' rights litigation; and interned in international criminal law and war crimes for the United Nations in The Hague, The Netherlands. Her legal background includes research on racism, global education standards, and the UN Declaration on Human Rights Education and Training. Islam has served on the boards of multiple Muslim student organizations and has fundraised and led crowdfunding efforts on behalf of Islamic Relief and charity: water, as well as for other causes, since 2008. She is an advisor to her late father's organization, Diversified Educational Foundation (DEF), which invests in Bangladeshi orphans. She has nearly a decade of experience as a tutor and e-mentor for low-income students. As a graphic designer, Islam specializes in print design and has designed for the AFL-CIO and the U.S. Palestinian Community Network. She has been freelancing for diverse clients in the United States and abroad since 2007.  She has written for multiple publications and provided commentary and analysis on identity, current events, and social justice narratives for radio shows, documentary films, and other media worldwide. Islam is an alumna of the University of Michigan – Ann Arbor and the Michigan State University College of Law.
---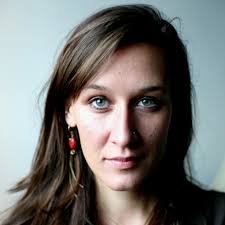 Maggie Lemere is a filmmaker, oral historian and storytelling and social change strategist whose projects focus on social and environmental issues. She has worked across the United States, Africa, Asia, Latin America and Europe as a storyteller, refugee advocate and human rights and storytelling trainer. She is the editor of Nowhere to Be Home: Narratives from Burma's Military Regime, a Public Historian for the Washington DC Oral History Collaborative, and a leader of "Storytelling for Changemakers" with Ashoka: Innovators for the Public. Lemere's storytelling clients include the Smithsonian Institution's National Museum of Natural History and Georgetown University's Institute for Women, Peace and Security. Her film with GoodFight Media, Everyone a Changemaker: The Story of Pinelands North, won the Rockefeller Foundation's international Storytelling Challenge award in 2015. Lemere is passionate about expanding representation and voice in film, and creating high-quality and high-impact collaborative filmmaking projects. She is a part of the Rhiza Collective, a women-led collective that uses storytelling, healing, organizing, and research to support social transformation and environmental justice. She received her Masters in International Peace and Conflict Resolution from American University.
---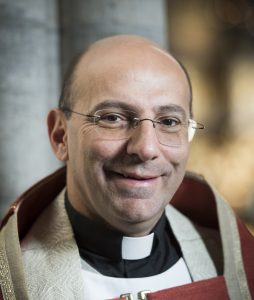 Mitri Raheb is the Founder and President of Dar al-Kalima University College of Arts and Culture in Bethlehem. The most widely published Palestinian theologian to date, Raheb is the author of 16 books including: Das Reformatorische Erbe unter den Palaestinensern, I am a Palestinian Christian; Bethlehem Besieged, Faith in the Face of Empire: The Bible through Palestinian Eyes. His books and numerous articles have been translated so far into eleven languages. A social entrepreneur, Raheb have founded several NGO"s including Dar annadwa Cultural and Conference Center, Dar al Kalima University College of Arts and Culture, in addition to several other civic initiatives on national, regional, and international levels.The 50 year-old multilingual contextual theologian received in the 2015 Olof Palme Prize for his courageous and indefatigable fight against occupation and violence, and for a future Middle East characterized by peaceful coexistence and equality for all. In 2012 the German Media Prize was awarded to Raheb for his "tireless work in creating room for hope for his people, who are living under Israeli Occupation, through founding and building institutions of excellence in education, culture and health."
---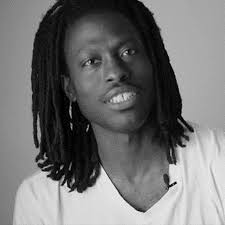 Roger Reeves's poems have appeared in journals such as Poetry, Ploughshares, American Poetry Review, Boston Review, and Tin House, among others. Kim Addonizio selected "Kletic of Walt Whitman" for the Best New Poets 2009 anthology. He was awarded a 2013 NEA Fellowship, Ruth Lilly Fellowship by the Poetry Foundation in 2008, two Bread Loaf Scholarships, an Alberta H. Walker Scholarship from the Provincetown Fine Arts Work Center, and two Cave Canem Fellowships. Reeves earned his PhD from the University of Texas-Austin, where he is now Assistant Professor in the English Department. His first publication, King Me, was published by Copper Canyon Press in 2013.
---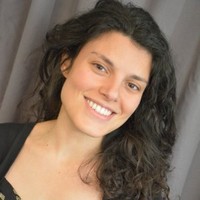 Arianna Schindle is an educator, organizer, and healer whose projects focus on building the capacities for resilience and resistance of communities and social movements. She has worked in a variety of settings across the United States, Asia, and Central America ranging from urban public schools, mental health clinics, nonprofit organizations, worker's centers and labor unions, to private and public foundations, and has more than 10 years of experience as a facilitator conducting workshops on the trauma of oppression, community organizing, and creative campaigning. Schindle has spent many years consulting and supporting non-profits to develop integrative leadership development and peer support models, as well as addressing how systemic power impacts their values and purpose. As a healer, she has worked with individuals and communities struggling from the impacts of interpersonal and structural violence, displacement, and racial injustice. Schindle works on liberation from the inside out – building grassroots leaders, creating democratic organizational structures, developing transformative pedagogy, and fostering connections across organizations and movements. She is a part of the Rhiza Collective, a women-led collective that uses storytelling, healing, organizing, and research to support social transformation and environmental justice. Schindle received her graduate certificates in urban public health and clinical social work at Hunter College.
---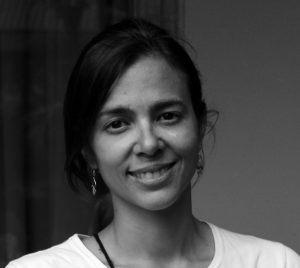 Fernanda Soto Joya is an anthropologist who has worked on issues of political memory, rural identities and indigenous peoples' territorial struggles in Nicaragua, Honduras and Guatemala. She has served as a lecturer and researcher on gender, development and de-colonial critiques in Central America. Soto is a member of Augsburg's Center for Global Education and Experience (CGEE) and The Winds of Peace Foundation (WPF) from where she merges the principles of critical pedagogy and research to support rural initiatives that challenge dominant economic and social arrangements in Central American societies.
---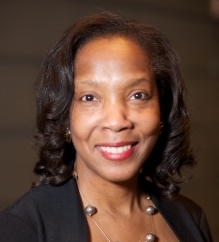 Sherrie Flynt Wallington is a tenure-track assistant professor and health disparities researcher specializing in oncology in the Policy, Populations and Systems department. Wallington teaches and conducts research on health communication, social determinants of health, and community-based participatory research strategies that focus on prevention, health disparities, and clinical trial recruitment and engagement. She has a particular interest in cancer, particularly prostate, breast, and HPV-associated cancers. The American Cancer Society, the Robert Woods Johnson Foundation, the National Institutes of Health (NIH), and the National Cancer Institute support her research. She has authored several peer-reviewed publications and serves as a scientific grant reviewer for the NIH and other national foundations. In addition, she is a program evaluator and consultant on NIH-funded, governmental, and foundation grant awards.
---