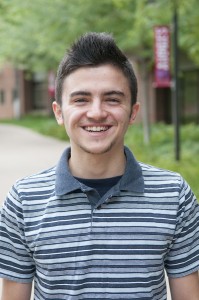 The LEAD Fellows Program focuses on student leadership development through off-campus, community-strengthening work in which they are working to address social issues such as education inequity, food insecurity, housing instability, etc. Students attend regular cohort meetings to reflect together on their work, cultivate critical analysis of the issues they're working to address, and develop leadership skills.
Expectations of LEAD Fellows:
Passionate about building community, seeking social justice, and working on public issues.

Eligible for work-study funds through awarded financial aid

or

comparable financial need demonstrated.

Able to make a 2-4 year commitment to the LEAD program.

Work 8-20 hours per week with a community partner or a community-focused program (totaling ~140 hours a semester).

Attend all LEAD meetings, retreats, and workshops (Two meetings each month on Wednesdays 4:30-5:40pm, One retreat each semester).

Be an active participant in and contributor to the cohort.

Use email to communicate on a regular basis.
Applying to the LEAD Fellows Program:
The LEAD Fellows application for the '21-'22 academic year will open April 5th, 2021 until April 30th, 2021.
Requirements for the application include:
Updates regarding COVID-19:
The LEAD Fellows application for the academic year of 2020-2021 will remain open through April 30th. Due to changes on campus regarding COVID-19, all applicants will be given the opportunity to interview virtually this spring, OR applicants are welcome to postpone interviews until late summer. In addition, we will reopen the application for exiting students and incoming first year students in July. Feel free to contact LaToya Taris-James, Program Coordinator, with any further questions via email at TarisL@augsburg.edu