The LEAD Fellows Bonner Program focuses on student leadership development through community-strengthening work in which they are working to address social issues such as education inequity, food insecurity, housing instability, etc. Students attend regular cohort meetings to reflect together on their work, cultivate critical analysis of the issues they're working to address, and develop leadership skills.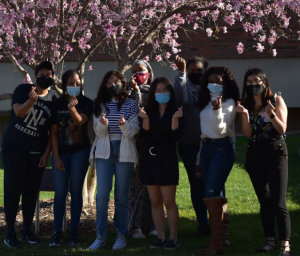 Caption: Cohort members meeting during the summer.
Applying to the LEAD Fellows Bonner Program:
If you would like to make an appointment for an information interview, use the following link.
https://bit.ly/3y0k3ED
To inquire about the program contact Program Coordinator LaToya Taris-James via email at TarisL@augsburg.edu