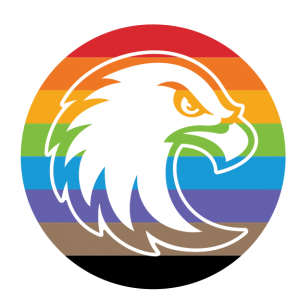 ---
Message from LGBTQIA+ Student Services Director, Maxwell Poessnecker:
Greetings from LGBTQIA+ Student Services,
During these dark and uncertain times, we recognize how incredibly isolating (no pun intended) these days can feel. And while we don't know what tomorrow could look like – we do know how incredibly resilient our communities are – and have always been.
While it may not feel like it, LGBTQIA+ Student Services is still here and figuring out ways to support our queer and trans+ kin from afar. Many updates and adjustments have been made to daily operations & contact. While we may not physically be in the office, there are multiple platforms you can still engage with us on.
Contacting Maxwell Poessnecker, Director
Max will be hosting virtual office hours M – F (or by request).
Scheduled Hours are:
M | W | F | 1:00 – 2:00 PM
T | TH | 11:00 AM – 12:00 PM
During these times, Max will dedicate himself to being available via Zoom. Please note, times may change, if other meetings get scheduled.
Contacting LGBTQIA+ Student Services
– Email lgbtqia@augsburg.edu
– Facebook
– Instagram
– Zoom ID: https://augsburg.zoom.us/j/7746094640
Below is a link to a (regularly updated) resource toolkit we have pulled together. Many articles and links included can help address topics like employment, healthcare, food security, housing, entertainment, mental health, and more. This toolkit is overseen by LGBTQIA+ Student Services, as we find it crucial to provide resources that are specific to LGBTQIA+ communities. Please email us at lgbtqia@augsburg.edu if you have resources and links to include.
Please note, services that are specific to LGBTQIA+, QTBIPOC, indigenous, undocumented, and other highly vulnerable communities – are in high demand. We also want to recognize the magnitude of efforts being established by Augsburg students, Twin Cities collectives, and many communities around Minnesota, nation and global-wide. Many resources included are not our own, nor original to Augsburg – therefore, we want to ensure credit is given, where credit is due.
Augsburg LGBTQIA+ Student Services Covid – 19 Resources
We know how incredibly difficult this is for many! Please do what you can to check in on your friends, family, and other loved ones. We are stronger together!
As always, please refer to Augsburg's Task Force page for updates, specific to Augsburg. This is the most comprehensive list of updates and recommendations.
Augsburg Task Force Planning Webpage
LGBTQIA+ Student Services will have updates and resources posted via social media, our listserv email, and website, as they become available. Many updates will soon be announced about events and meetings.
Please let us know if you have any questions or concerns. We thank you for your patience and flexibility.
In solidarity,
Maxwell, and the LGBTQIA+ Student Services Team
---
Lesbian, Gay, Bisexual, Transgender, Queer, Intersex, and Asexual (LGBTQIA+) Student Services works to improve the campus environment for all students, staff, faculty, and visitors at Augsburg University by developing and supporting inclusive understandings of gender and sexuality. We aim to do this by:
Advising, advocacy, mentorship, and support for LGBTQIA+ -identified students;
Development of student knowledge and leadership skills;
Promoting awareness and visibility for the LGBTQIA+ community on campus;
Providing networking and social opportunities for the LGBTQIA+ and allied campus community;
Training students, staff, and faculty about gender and sexual equity to foster a welcoming and inclusive environment;
Advocating for change in policies, practices, and procedures across the campus to be more equitable to LGBTQIA individuals.
Campus Pride "Top 30" LGBTQ-Friendly Campus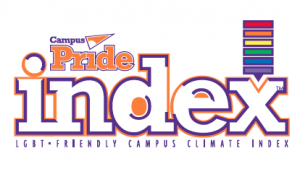 Augsburg University was named one of the "Top 30" LGBTQ-Friendly Campuses in 2018 by Campus Pride, as well as receiving a 5 out of 5 star rating.  The index is used as a benchmark to look at various colleges' and universities' progress around making their institutions welcoming and inclusive to LGBTQIA+ -identified students.  The index looks at a number of variables in its scoring, including LGBTQIA+ policy inclusion, support and institutional commitment, academic life, student life, housing, campus safety, counseling and health, and recruitment and retention efforts.
Contact Info
LGBTQIA+ Student Services
Email: lgbtqia@augsburg.edu
Maxwell Poessnecker
LGBTQIA+ Student Services Director
Equity & Inclusion Initiatives Coordinator
Email: poessnec@augsburg.edu