Apoyar a su estudiante es una parte clave del éxito de nuestros estudiantes, asi como de la familia y la comunidad entera.
La oficina de Servicios para Estudiantes Latinxs (LSS) abre sus puertas a ustedes. Ofrecemos citas y atención en Español é Inglés para resolver sus preguntas sobre:
El proceso de admisión a la universidad
Ayuda financiera, becas y préstamos
Vivienda en los dormitorios para su estudiante
Como ayudar a su estudiante a balancear sus reponsabilidades académicas y familiares
Además, nuestra oficina les invita a unirse a los diferentes eventos culturales y académicos que se llevan a cabo en Augsburg durante el año escolar, incluyendo:
Orientación
Dia de Familias
El Mes de Orgullo Latinx
Celebracion de Graduación Latina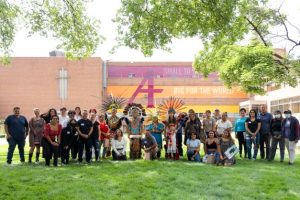 Por cualquier pregunta, nuestra línea de Español es 612-330-1459 y nuestro corréo electrónico es Latinx@augsburg.edu
Supporting your student is key to the success of our youth as well as your family's and our larger Latinx community.
The office of Latinx Student Services (LSS) opens its doors to you. We provide appointments and support both in Spanish and English to address any questions you may have about:
The university application process
Financial aid, scholarships and loans
On campus/dorm living for your student
How to help your student balance academic and family responsibilities
In addition, LSS invites you to participate in the various cultural and academic events held throughout the year, including:
Dia de Familias
Student Orientation
Latino Heritage Month
Latinx Graduation Celebration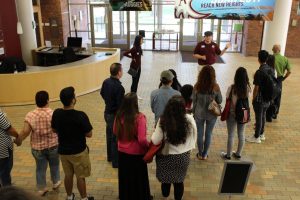 For questions, the English line is 612-330-1309 and LSS' e-mail address is Latinx@augsburg.edu