History is not the past, it is the present. We carry our history with us. We are our history.

– James Baldwin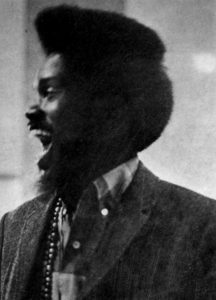 About "One Day in May"
One Day in May took place on May 15, 1968. Classes were canceled and the Augsburg community was encouraged to participate. One Day in May consisted of a series of workshops and lectures led by Augsburg faculty, as well as local Black community leaders. Some of these community leaders discussed Racism, Politics, and Power, Racism in Education, and Violence vs. Non-Violence.
Marginalized students at Augsburg have always existed, communed, and resisted personal and institutional discrimination, however the events following Dr. King's assassination and the efforts of SURE sparked a highly visible and unapologetic movement at Augsburg. Similar to other college campuses around the country, Black students at Augsburg formed a Black Student Union in 1968 and the Black Student Affairs Program in 1969.
Dr. King's assassination and One Day in May drastically changed the Augsburg Community and helped shape our University into what it is today. We owe a debt of gratitude to the students who organized and spoke out in 1968, and we have a responsibility to carry forward their efforts.
Learn more about One Day In May
Learn more about Black History Month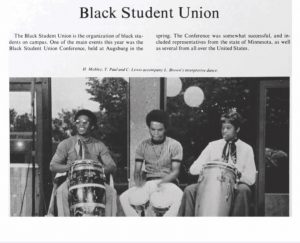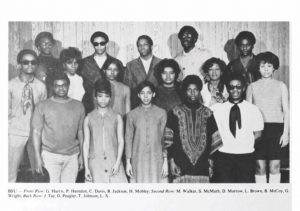 Timeline
Audio recordings
An archive of audio recordings from the "One Day in May" event in 1968 are available on this
Augsburg Echo articles