TEACHING ORCHESTRA IN A COVID WORLD
Seminar for high school orchestra directors
Monday, August 10, 2020
10 a.m. – 4 p.m.
Online via Zoom
REGISTRATION FORM SCHEDULE
We are about to begin practicing our arts in a strange, new world. When confronted with unexpected challenges, we typically recall our past experiences and use our own teachers as models. But this is an unprecedented moment that requires new approaches to teaching, strengthening our programs, and mentoring our students in ethical ways. One thing is not new: We're all in this together.
Orchestra directors are cordially invited to join us for this one-day seminar for a discussion on teaching in the current pandemic.
Topics will include:
Establishing a baseline: Update on CDC guidelines for safe contact
Ethical practice: Where do we draw the line?
Where to go with beginning strings?
Online and hybrid instruction
Reviewing CU, UMD research of aerosols, and CBDNA COVID-19 Response Committee Report
Virtual performances: step-by-step guide to creating one (and why you probably shouldn't)
Recruiting for your program
Workshops and group discussion
Sessions will be led by moderators and will allow for group interaction and discussion.
Certificates of Participation will be offered by Augsburg University in Minneapolis, MN, and by Washburn University in Topeka, KS. Please indicate which certificate you wish to receive in our registration form. All participants must register to receive information on connecting to the conference via Zoom.
Seminar co-hosts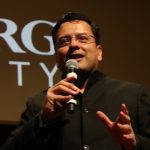 Rafael Antonio Rodriguez
Director of Orchestra & Jazz
Augsburg University, Minnesota
Rafael Antonio Rodriguez bio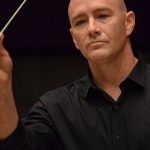 Silas Nathaniel Huff
Director of Orchestras
Washburn University, Kansas
Silas Huff bio