Music expresses that which cannot be said and on which it is impossible to be silent.
~Victor Hugo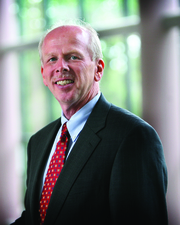 Welcome to the website of the Music Department at Augsburg University! We are glad you are seeking information about music at Augsburg. Please take time to "drill down" into the various categories of information. If you do not find what you are seeking, by all means contact us directly using the phone number or email indicated at the top of the home page.
Our nationally accredited Music Department offers both professional career education in music and a wealth of campus wide opportunities to participate in music. Undergraduates may pursue professional degrees in music therapy, music education, music performance, and music business. A master's degree is also offered in music therapy.
Situated in the heart of one of the most artistically vital metropolitan areas of the United States, as well as one of the most diverse areas of the Twin Cities, Augsburg offers distinctive opportunities to assure that your music degree has "real world relevance." Nearly all individuals with music degrees earn a portion of their income by teaching, and Augsburg's music education program stresses preparation both for teaching in schools and teaching in community settings. Musicians in all careers also need some business background due to the frequency of free-lance performing, private teaching, and managing groups such as rock groups or chamber ensembles. Our faculty includes "real world" musicians who are making their living as musicians every day. At Augsburg, the University-wide values of access, inclusion, civic engagement, and social justice are embedded within music.
The "Augsburg difference" in music is that we recognize that career musicians have portfolio careers – that is, they typically perform, teach, manage, and oversee many aspects of maintaining successful livelihoods in and through music. For this reason, Augsburg is integrated with the wider community in classical, jazz, ethnic, and popular music. Augsburg's music department is also highly personalized, assuring that students have ongoing direct interactions with their professors and the connections their professors have locally, nationally, and internationally.
I invite you to be in touch with any member of the faculty or our office staff to learn more about Augsburg. We welcome visitors at any time. If you love music, whether as a career pursuit or as part of your well-rounded liberal arts education, we know you will be thrilled with the "Augsburg difference."
David Myers, Ph.D.
Administrative Consultant