With the support of Augsburg University's Equity and Inclusion Initiatives, Augsburg PA program has developed a PA Graduate Fellow Program.
This is an opportunity for recently graduated, diversity-minded PAs to grow their leadership and teaching skills in a hands-on classroom setting during the time between graduation and clinical practice.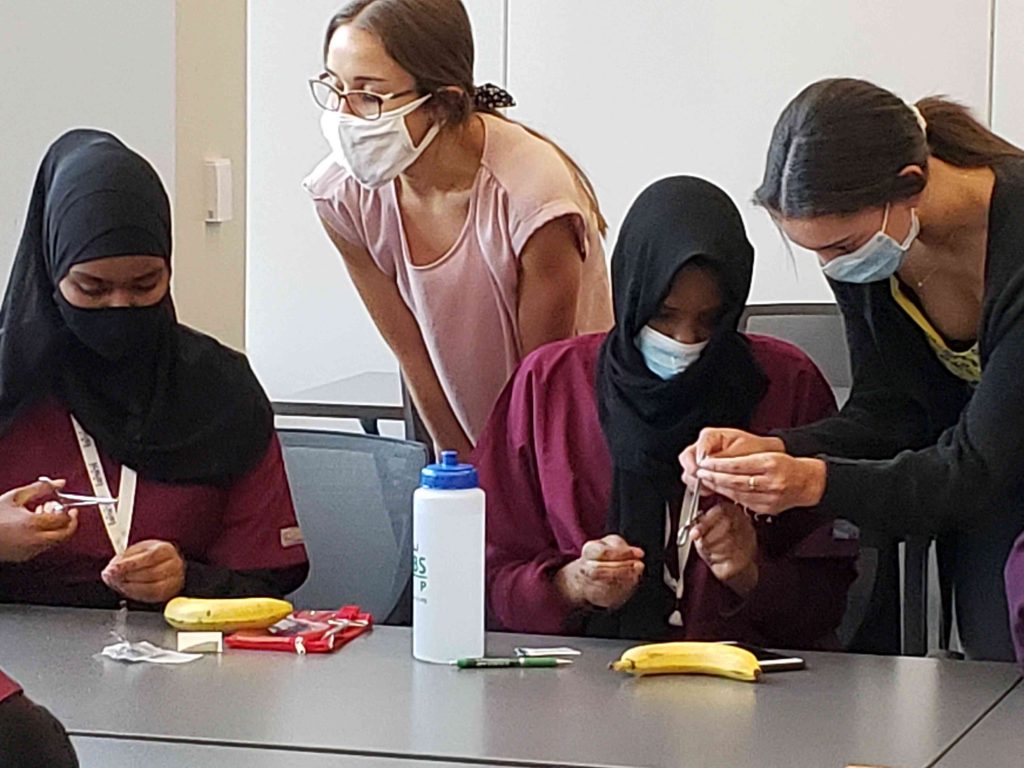 The Graduate Fellow will be supported financially to work with the PA program to become mentors and role models to current graduate-level PA students and PA faculty, reaffirming and growing our culture of equity, inclusion and diversity.
The Fellow will have an opportunity to prepare for their boards, licensure, and clinical practice while being mentored by PA program faculty in principles of health professions education and then applying those skills in the PA classroom.
PA fellows meet the following guidelines:
Anticipated Fall 2022 graduation from PA school or recently graduated from the Augsburg University PA program.
Demonstrates a commitment to teaching future PAs in the clinical or educational setting.
Possesses a strong understanding of the experiences of historically marginalized groups in medicine and PA education.
Experience leading and/or organizing scholarly work, events, or projects that serve to create and advance a racially-just and equitable healthcare and learning environment.
Learn more about our incredible program and our continued initiative to foster a diverse learning and teaching environment for graduates, students, and faculty members with the video below:
Want to contribute to this program? Donate directly to our graduate fellows. Simply select the Physician Assistant Program in the drop-down and the funds will go towards supporting these new educators.
---
2022 AUGSBURG PA GRADUATE FELLOWS
Ashley Schleh and Katie Schmitz
Augsburg University's PA Program looks forward to having Ashley and Katie join our faculty and staff as they grow and work alongside the academic cohort. To learn more about what each of them had to say about the opportunity, check out our post about our newest fellows that were awarded the fellowships.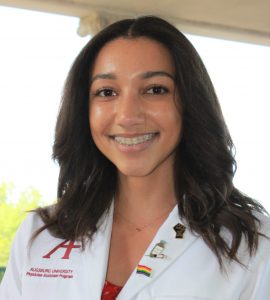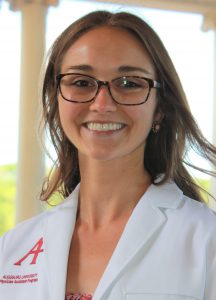 2021 AUGSBURG PA GRADUATE FELLOWS
Miranda La Croix, Merari Morales Rosales, and Brandon Young
Learn more about the first fellows who joined the program on our blog post.
Left to Right (La Croix, Morales Rosales, and Young)
---
Questions regarding the PA Graduate Fellow Program?
Program Director
Assistant Professor
Augsburg University PA Program
besterva@augsburg.edu
---