The Augsburg PA Program is approximately 27 months long with studies beginning each year in May and graduation in the fall.
Academic Phase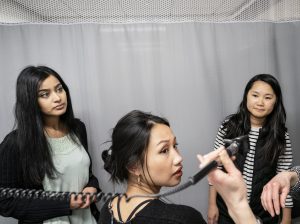 Approximately the first 15 months of the program is didactic, or classroom work, including courses in human gross anatomy, pathophysiology, clinical medicine, pharmacotherapy, history, and physical exam skills, research, and professional issues in medicine. In addition, clinical practice seminar is a small-group, case-based course that offers the unique opportunity to integrate and apply material from each of the courses to real-world patient cases. There are also hands-on activities that promote the development of practical skills through the use of simulated patients, technical skills workshops and labs.
The academic phase of the program focuses on active learning and challenges students to develop skills in clinical decision making, interpersonal communication, and developing content knowledge needed to provide patient care in the ever-changing healthcare landscape. The program utilizes:
lecture-based sessions
small-group discussions/activities,
simulated patients
technical skills workshops (i.e. suturing, casting/splinting)
additional experiential and interprofessional opportunities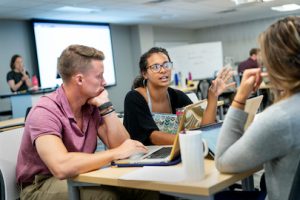 A unique opportunity offered at the Augsburg PA Program in the academic phase is the Master's project component. During the second summer of the program, students have the option to enroll in an elective course offered through another Augsburg department or independently research a clinical topic in-depth. Students complete a clinical research paper based on the course content or specific research question. You can peruse previous master's projects through Idun, Augsburg University's repository of scholarly and creative work. To date, the report has been downloaded in 58 different countries across the world!
Overall, the PA curriculum is structured to facilitate active learning, which is an instructional approach that engages students in applying knowledge (facts, concepts, principles) in real time in front of peers and instructors.
---
Clinical Phase
Augsburg PA students enter into the clinical phase following successful completion of the academic phase. Augsburg clinical instructors including physicians, PAs and other health care providers from the metro area and beyond. The clinical phase is approximately one year of clinical experiential learning. It is comprised of eight rotations in inpatient, outpatient, surgical and emergency department settings, as well as a preceptorship and capstone course. Each student is required to successfully complete 7 core clinical rotations in the following: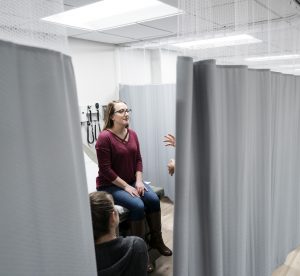 Psychiatry and Behavioral Health
Emergency Medicine
Family Medicine
General Surgery
Internal Medicine
Pediatrics
Women's Health
The eighth rotation, an elective rotation, may be in any of the core rotation medical settings, or a subspecialty of medicine such as cardio-thoracic surgery, oncology, pediatric trauma, or telehealth.
Throughout the clinical phase, students return to campus regularly for examinations and professional development. The examinations are in electronic form or case-based clinical scenarios. Professional development occurs throughout the clinical phase and is in collaboration with medical organizations in the Twin Cities area. These activities prepare students for the PANCE (Physician Assistant National Certification Examination) and build a solid foundation to be an exceptional physician assistant.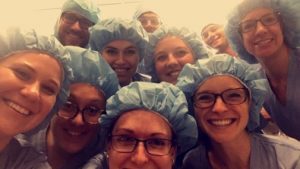 Upon completion of core clinical rotations, students complete preceptorship, which offers students a longer and more in-depth clinical learning experience. Students are able to choose a primary care or specialty focus.
The Augsburg PA Program has taken a unique and highly effective approach to clinical rotation placements. We have a dedicated team that seeks student input while working to strategically place students in rotations that align with their personal and professional goals. Augsburg PA Program has maintained long-standing relationships with health systems in the metro, greater Minnesota and beyond, as well as continuous development of new clinical partnerships. Students will complete rotations at sites determined by the program including both in and out of the 7-county metropolitan area to provide the student with the best educational experience and to align with our mission.
---
International Experiences
Augsburg PA Program offers several international experiences for students in both the academic and clinical phases. The program's focus on providing care to the underserved stretches across borders as we collaborate with partners across the world. Traveling outside the U.S. for these experiences allows students to expand their perspective on healthcare. During the summer between academic and clinical phases, students complete their master's projects. Some students elect to participate in a course hosted by another Augsburg graduate department and travel abroad. In the past, students have gone to China and Nicaragua. In the clinical phase, students have another opportunity to pursue international clinical rotations. Currently, the program has approved international clinical sites in Belize, Ecuador, and South Africa.
There is an additional cost associated with both the master's project international experience and the international clinical rotation. Students who elect these experiences can expect to pay between $3,000.00 to $6,000.00 in addition to standard PA course tuition. Costs change dependent upon the market, international site and length of stay. Students may choose to apply their financial aid to cover the associated costs.