Alison Alowonle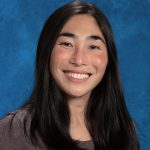 Ali Alowonle teaches a mixed-age classroom of 4th and 5th graders in the Navigator Program for Exceptionally Gifted Students at Excelsior Elementary in the Minnetonka Public Schools. Before the program's inception in 2009, Ali and her colleagues strived to find an exceptional inquiry-based process to infuse into their Navigator curriculum. After her first Paideia Institute, Ali knew that Paideia was just the right vehicle to drive her students to profound, thinking-intensive, meaningful learning and questioning. Ten years and six Institutes later, Ali is still using Paideia seminars in her classroom as one of the most powerful, effective modes of learning academic content and social/emotional wellbeing. She is excited to share her Paideia experience, knowledge, techniques, and passion with other educators.
Sharriah Armstrong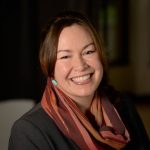 Sharriah Armstrong was introduced to the Paideia method as a graduate student in 2005. She taught secondary English Language Arts for eight years and spent the 2018-19 school year teaching grades K-4 in the Washington Public Schools. Sharriah has enjoyed teaching in a variety of Minnesota districts including the East Metro Integration District, Edina, and Mounds View as well as pre-licensure experience teaching EFL in Buenos Aires, Argentina. Sharriah considers Paideia to be the cornerstone of her practice because of its impact on social justice in the classroom and its ability to provide a safe space for student voices while improving critical reading, thinking, and discussion skills.
Peter Beck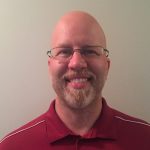 Peter Beck is a social studies teacher and part of the International Baccalaureate program at Harding High School in St. Paul, MN. He has been conducting Paideia seminars in his classroom since 2006. Peter uses seminars because of their ability to increase student engagement develop critical thinking, and their focus on student-centered learning. Peter is excited and looking forward to sharing his expertise and experiences with Paideia seminars.
Anne Kaufman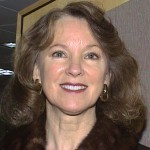 Anne Kaufman, Ph.D. is a Professor Emerita and former director of the Paideia Program at Augsburg University.  She is also President of the Paideia Group, Inc. A graduate of the University of Minnesota, her expertise is in social studies curriculum and development at the secondary level. Her dissertation focused on student engagement in Paideia seminars. In addition, she teaches graduate and undergraduate courses on Paideia, conducts professional development Paideia training programs, directs grant projects, and presents at state, national, and international conferences. Her research focus involves the impact of Paideia seminars on student learning and teacher professional growth.
Rachel Malchow Lloyd

Rachel Malchow Lloyd, Ph.D., joined the Augsburg faculty in 2014, and is currently Associate Professor of Education and Director of the Augsburg Paideia Program. She taught secondary English Language Arts for fourteen years, including pre-AP, pre-IB, and IB Theory of Knowledge classes.   She completed her masters and doctorate in Literacy Education at the University of Minnesota, and now teaches adolescent literacy courses for pre-service teachers.  Dr. Lloyd was initially trained in Paideia practices in 2005, and continues to find this practice essential to developing critical thinking and social justice in classrooms for all ages. 
Sonia Nunez-Gibbs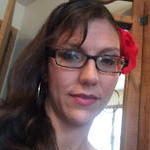 Sonia Nunez-Gibbs teaches 9th grade World History, both EL sheltered and in self-collaboration at South High School in the Minneapolis Public Schools. She previously taught middle and high school ESL, bilingual and social studies both in MPS and in Brooklyn Park. Her BA and MAESL was earned from a variety of institutions, including Antioch College in Ohio, UNAM in Mexico City, Cal State University LA and Hamline University. Sonia loves to watch her students build their critical thinking and share their perspectives with their classmates. She considers Paideia as an indispensable vehicle for academic language development and equitable access to authentic, rigorous learning. 
Maggie Pistner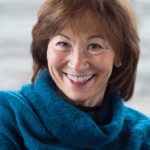 Maggie Bearmon Pistner recently retired from Minnetonka High School after close to twenty-five years as a Language Arts teacher for 10th and 12th grade students.  Moreover, for ten years while at MHS, she directed the theatre productions and taught theatre classes to 9th-12th graders.  It was while taking an AP training class that Maggie was introduced to Paideia; she immediately enrolled in the Paideia Institute at Augsburg and began using Paideia in her classroom.  Maggie is excited with how Paideia seminars challenge students to think deeply, speak respectfully and articulately, and write coherently. She is honored to be in the company of life-long learners enthusiastic about Paideia. 
Abby Rombalski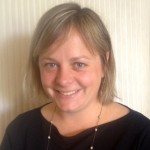 Abby Rombalski has been teaching since 1998 and conducting student seminars in urban middle and high school humanities classrooms since 2004. She earned a B.A. from St. Olaf, an M.A. in Multicultural Studies and Service-Learning from Goddard College, and is a Ph.D. candidate in the literacy program at the University of Minnesota's Department of Education, Curriculum, & Instruction. Much of Abby's work centers on critical literacy and youth participatory action research. For the past six years, she has worked predominantly in urban education and English education. She also holds a community-engaged researcher position at the Urban Research Outreach and Engagement Center (UROC) in Minneapolis.
Mark Storck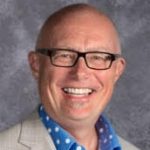 Mark Storck is an instructor of exceptionally gifted children, ages 8-11, in the Minnetonka School District's Navigator Program. Mark's journey with Paideia began in 2009, beginning with a focus on seminar use in language arts, but now encompasses all areas of study in his classroom. Prior to his current position, he taught at Marion W. Savage Elementary School in the Burnsville School District for 18 years, both as a K-6 science specialist and a 6th grade self-contained classroom teacher. Mark also taught 6th grade for two years at The Heart of the Earth Native American Survival School in Minneapolis.  Mark earned his BA in geology from the University of Minnesota-Morris, a double MS in environmental science and geology from the Indiana University School of Public and Environmental Affairs, and completed his teaching license work at Augsburg University.
Elaine Sutton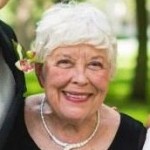 Elaine Sutton recently retired from Monroe Community School in St. Paul, MN after 35 years of teaching experience.  While at Monroe, she taught 5th and 6th graders and was the Paideia Curriculum Coordinator where she provided oversight for staff training and Paideia curriculum materials. Sutton has also been a seminar leader and a presenter at national conferences including the Paideia Group, Inc., a co-trainer for various area schools and a seminar leader at an out-of-state Paideia training.  During retirement, she has volunteered as a Paideia seminar leader in 3rd and 5th grade classrooms.