Tim Olson '13
Major/Minor: Political Science/Pre-Law; minor in Communications
Title: Labor Relations Specialist with The Minnesota Nurses' Association; graduate student at the University of Minnesota-Duluth in the Master of Advocacy and Political Leadership Program
I am a Labor Relations Specialist with The Minnesota Nurses' Association while also a graduate student at the University of Minnesota-Duluth in the Master of Advocacy and Political Leadership Program. The program features a small, student-centered curriculum that focuses on action education in public policy, non-profit work, labor organization, and public administration. It's taught by professional leaders in their fields of expertise, rather than by tenured faculty; the program is a unique and inclusive educational experience.
My professors at Augsburg really were second to none, and I still maintain relationships with a few of them today. They helped me shape my interests into solid aspirations that guided me to the decision to attend graduate school. Beyond teaching theory or other easily quantifiable skills, I found my confidence grew into new places within me, making the transition from college student into the "real world" one that doesn't seem so scary.
I honestly believe that what makes a good college are the students and the professors that cultivate their growth. The professors that I was fortunate enough to build relationships with, both in the classrooms and on campus, could not have been more inclusive and supportive of my goals at Augsburg. I am a better man today for much of the guidance I received during my time at Augsburg.
---
Emma Stensvaag '08
Majors: Political Science and International Relations
Title: Youth Liaison at Heartland Human Care Services-Refugee and Immigrant Community Services
Four months after graduation, I left for the Republic of Mozambique in Southeastern Africa to begin my training and service as a United States Peace Corps Volunteer. I served as an English teacher in a rural coastal village for over two years and taught nearly 1,000 ninth grade students.
After completing my service, I returned to the United States in early 2011 and began working as a coordinator of youth and children's ministries at First Lutheran Church of Fergus Falls, MN. I moved to Chicago in December 2012 to begin working at Heartland Human Care Services-Refugee and Immigrant Community Services (RICS). At RICS I served as a youth case manager for a little over a year and was recently promoted to a position that was created for me: youth liaison.
As a youth liaison, I oversee all youth programming including after school programs, special events, and summer camp. I also serve as an advocate for our refugee families as they learn to navigate the intricacies of Chicago Public Schools and acclimate to their new life in America.
One of the things that makes Augsburg such a special place is its focus on vocation. I remember many convocations and AugSem sessions learning about searching for our "calling" and discovering where our passions, talents, skills, and experiences converged with "what the world needed" and using that as a roadmap for our vocation.
Because of Augsburg, I haven't searched for the best paying positions, but career steps that would be meaningful, make me excited to wake up and go to work every day, and experiences that would change my life. I've found my vocation through working with refugee families and youth.
---
Michael Howard '05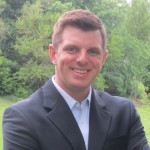 Major: Political Science
Title: Communications Director for the House DFL caucus and Richfield City Councilmember
My first job out of college had little to do with my major. I was a personal care assistant for two young children with autism. I was grateful for the experience and the ability to help kids who needed it. Soon after, I worked on Mike Freeman's Hennepin County Attorney campaign, which provided me my first real world experience in politics and public policy.
After the campaign, I landed a job at the Minnesota State House of Representatives working in the communications office for the House DFL caucus. Today, I still work at the Minnesota House as the Communications Director for the House DFL caucus.
This past year, I also ventured in to public service in a more direct way. I successfully ran for the Richfield City Council and will start my term as a Richfield City Councilmember in January 2015.
My time at Augsburg helped me find passion for public policy and in the power of our government to improve the lives of others. In both my classes and in student life, Augsburg was an environment that fostered inspiration in my ability to do good in this world through public service.
My time at Augsburg also helped give me the skills to succeed, especially in professional and creative writing. I've found that no matter the job I have sought, my ability to be a creative and effective writer has served me well and I owe a good deal of that to its strong emphasis in my coursework at Augsburg.