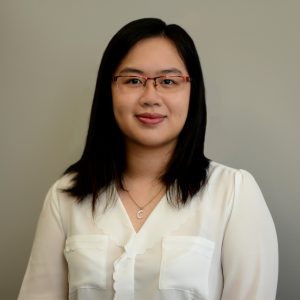 My name is Ha Dong, but you can call me Cassie. I was born and raised in Hanoi, the capital city of Vietnam. My childhood was imbued with memories of me playing in the rain forest and on the high mountains. My mother used to own a small hotel in Sapa, a town located in the far north of Vietnam. Spending my summers in this beautiful little town gave me opportunities to meet with many people from different ethnic backgrounds in Sapa as well as tourists from all around the world. My early engagement with people from different cultures, faiths, and backgrounds later became foundational to my spiritual journey and my vocation.
At the age of sixteen, I went to study abroad in the United States. I later attended Augsburg University to complete my B.A. in International Business and Marketing with a minor in Graphic Design. I interned with The Arc Minnesota and Lutheran Social Services of Minnesota where I was able to use my creativity and marketing knowledge to support social services for people from disadvantaged communities. Being an Interfaith Scholar at Augsburg was the highlight of my undergraduate experience. It was a chance for me to reaffirm my belief in God and to tell the world that I am a Lutheran pluralist—that I am proud of my Vietnamese traditions; I hold strong to Buddhist teachings of love and compassion (that my grandparents taught me!), and I am a Christian. 
I was a student worker for the Riverside Innovation Hub during its Research phase. I am so excited to continue being a part of this wonderful project. I look forward to seeing churches seeking to honor Christ in their unique context by building and maintaining meaningful relationships with young adults.