RIH Application News
---
Info Session: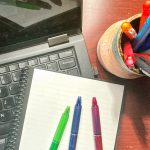 The Minneapolis Area Synod and the Riverside Innovation Hub at Augsburg University are both launching congregational partnership opportunities in 2021.
To learn about one or both of these opportunities, save the date for one of the information sessions below. The form to RSVP and receive the zoom link will be shared in Early Feb.
There will be three, co-hosted informational sessions that will take place over Zoom at the following dates and times:
Wednesday, Feb 10th from 2:00 – 3:00p
Thursday, Feb 25th from 6:30 – 7:30p
Sunday, Feb 28th from 1:00 – 2:00p
---
Augsburg's Christensen Center for Vocation Launches New Congregational Partnership in 2021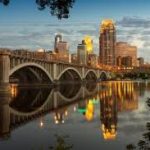 The new year brings a new partnership opportunity for congregations through Augsburg University's Christensen Center for Vocation (CCV), supported by a new $1,000,000 grant Augsburg has been awarded through the Lilly Endowment's Thriving Congregations Initiative. 
The Riverside Innovation Hub, an initiative of CCV,  will continue helping congregations live into placed-based vocational discernment in the public square for the common good through two-year learning communities of twelve congregations. The first learning community runs July 2021 – July 2023 and the second learning community runs September 2023 – September 2025.
Learn More about the New Partnership Opportunity
---
News and Events:
---
Sustainability Event – March 6, 2021 from 9:30a – 3:30p
Current learning partner congregations' teams will gather over Zoom to begin to discern what sustainability means in each context. When we talk about sustainability, we are talking about developing a sustainable strategy that supports the call to BE neighbor faithfully in ongoing ways. This event is a part of a longer process that will help teams define what sustainability will look like in their contexts. They will work together to claim key learnings they've had about the relationships between their congregation, their neighborhood and young adults and what God has been up to in all of this.
RSVP Links and Event info has been emailed to team leaders.
---
Learning Celebration Event – July 202, date and time to be determined.
As our formal partnership ends, we'll celebrate the learnings and stories of the last three years together. The details of this event will be announced in the spring.
---
OTHER EVENTS
The Riverside Innovation Hub is an initiative of the Christensen Center for Vocation at Augsburg University. The Christensen Center for Vocation provides many events throughout the year (including summer), inviting students and community members to come and learn and engage in meaningful discussions about faith, vocation, and ministries. Visit the Bernhard Christensen Center for Vocation website to find out more about the news and events of The Center.
---
EVENT GALLERY