Undergraduate
Complete your BSN at Augsburg
Over 1000 nurses have graduated from our BSN Completion degree program here in Rochester. Students are taught via synchronous/asynchronous ZOOM up to 6 times a semester in the evening hours. Augsburg has a generous transfer policy, accepting at least 96 credits from community colleges/universities. Each course is evaluated by the  registrar for equivalency and may accept more than 96. Students must have an associates in nursing before enrolling, as this is a completion program.
EDUCATION PARTNERSHIPS
Students who are graduates of one of our education partnerships are eligible to receive our partnership grant of $50 off (per credit) tuition reduction.
Participating Partners:
Anoka-Ramsey Community College
Century College
Inver Hills Community College
Minneapolis College
Normandale Community College
North Hennepin Community College
Ridgewater College
Rochester Community and Technical College
See Transfer Credits and Advising page for Course Planning Guides.
RN to BSN Frequently Asked Questions 
Augsburg BSN Website
---
Graduate
Master of Arts in Nursing (MAN)
Augsburg's Master of Arts in Nursing is designed for BSN Prepared nurses to advanced their practice. Students are educated under a Transcultural Leadership specialization, with emphasis in practical transcultural care. Students are taught via synchronous/asynchronous ZOOM up to 6 times a semester in the evening hours.
Augsburg MAN Website
Doctor of Nursing Practice
Tracks:
Family Nurse Practitioner (post-bachelors): focused on integrative transcultural care (primary care focus and integrative holistic health).
Transcultural Nursing Leadership (post-masters): Students gain a more expansive transcultural leadership approach with an added focus on personal and professional development.
Augsburg DNP Website
---
UNIQUE EXPERIENCES LOCALLY AND ABROAD
Immersion courses and practicums are integrated into all of Augsburg's nursing programs—BSN, MAN, and DNP. These educational experiences are not medical missions but explore the principles of transcultural nursing and holism of each community. Preferential emphasis is placed on settings where one encounters persons underserved and struggling with poverty, despair, and access to basic health care and supportive services. Participating in these opportunities are life-transforming and allow students to gain understanding into the socio-cultural complexities that lead to health and healing in communities locally and abroad.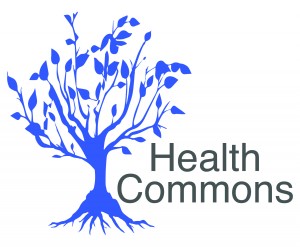 Augsburg's Health Commons sites are nursing-led drop-in centers led and organized by nursing faculty members and students.  Through the years, Augsburg nurses have met community members who have welcomed their service. In the relationships that have developed, nurses continue to experience the mutuality of health–when someone grows stronger, that strength helps everyone in the community. Since its opening, the Health Commons has been supported by donations of both time and supplies from people of many backgrounds who want to help. The original partners continue to support the Commons, and nurses from the wider nursing community also assist in its operation.
For more information, visit the Health Commons website.
Contact us
Augsburg University Rochester
810 3rd Ave. SE
BSN Completion:
Call: 507-288-2886
Email: rochinfo@augsburg.edu
MAN and DNP Programs:
Call:612-330-1101
Email: nursinginfo@augsburg.edu