A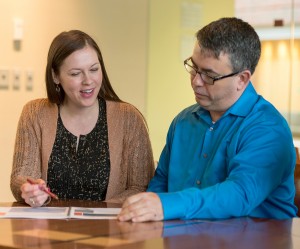 s a leader, you have the opportunity to make a lasting impact on the world and to empower those around you to do the same.
First, we encourage you to take the Whole People, Whole Leaders Profile, a free multi-dimensional snapshot of your life and well-being.
Our series of resources will help you navigate your journey and more fully understand how to incorporate our founding principles into your daily grind. Fellowship with other whole leaders, including RoundTables and NextGen Leader discussions, will motivate you to learn and grow in your understanding of identify, purpose, and stewardship.
"STW offers a bridge between my personal life and corporate life. I always come away from meetings with a feeling fulfilled and thinking about things from new perspectives." —Kayvan Hedayat, vice president of engineering for Pollak
Two Journeys – Two Movements
Working with us, you will be invited to go on two journeys—an inner journey and an outer journey—to become a whole leader. Both journeys are essential to living out a larger sense of meaning and purpose. Each of these journeys consists of two movements:
The first movement focuses on seeing, both yourself (inner) and the world around you (outer) with clarity and wisdom. Seeing things as they are and seeing them whole.
The second movement focuses on acting with purpose and courage. You'll also be invited to clarify your intention about who you want to be (inner) and how you want to live out your convictions (outer).
Whole Leaders Reflect on Faithful Innovation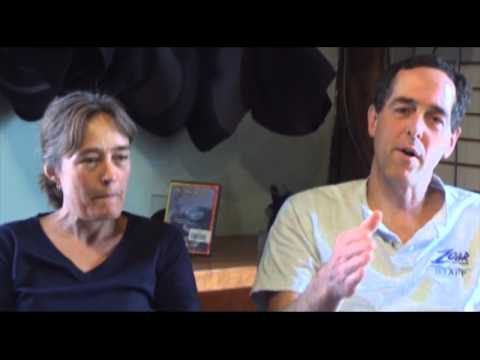 Whole leaders Karen Blom and Bruce Lessels received the Franklin County Community Development Corporation's Haas Entrepreneur Award in 2013. They discuss the concept of innovation through starting their business, Zoar Outdoor, which offers adventure resort experiences in New England.
Our Focus on NexGen Leaders
We are focused on listening to and working with NextGen Leaders as you seek to bring your deepest convictions and moral courage to your day-to-day work. Join the in-depth conversations we're having with professionals in their 20s, 30s, and 40s to guide a lifetime of wholeness. A series of recent interviews reveal the next generation's motivations and fears, which prompted additional discussions at the heart of our inquiry, including:
What are some of your core convictions, beliefs about what is ultimately most important in life?
What (or Who) have been some of the most powerful influences in shaping your core beliefs?
What helps to sustain your sense of connection to your core beliefs and convictions?
 If you find yourself asking these questions, learn more about becoming a NextGen Leader and
contact us
about an upcoming
RoundTable
 near you.