Are you seeking personal wholeness and balance, particularly in your work life? We are eager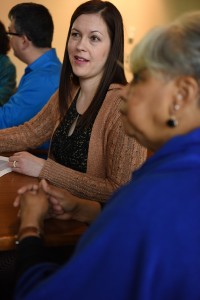 to guide NextGen communities and young leaders toward lives focused on personal identity, purpose, and stewardship—all core values of Seeing Things Whole.
"Caring for persons, the more able and the less able serving each other, is the rock upon which a good society is built." —Robert Greenleaf
Through engagement, such as RoundTables and free resources, STW supports your holistic development by challenging you to continue to build lives that reflect your ethical standards, values, and principles. Contact us to find a RoundTable near you or to learn about other ways to start your journey toward a whole life.