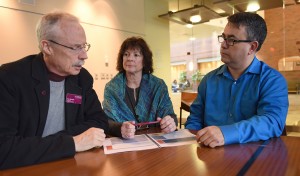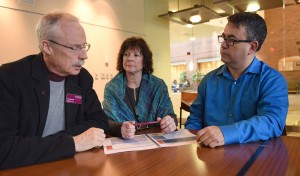 Individuals from all sectors and all age groups, including NextGen Leaders, are encouraged to participate in monthly RoundTables to provide one another with insight and fellowship during these intimate, confidential gatherings.
RoundTables are held in Minneapolis, Chicago, and Boston, but we encourage you to connect with us if you'd like to start a discussion in your area. 
What to Expect
Members take turns hosting a RoundTable, during which the group's sole focus is to deeply hear the host's challenge and to see his or her issue in a new light, identifying a fulfilling, "whole" way for the host to live through that challenge. Challenges can be anything the host is struggling with, including how to balance and family life, how to make professional decisions that depart from their parents' beliefs, or how to break through to new ground in a relationship that remains compartmentalized. Never giving advice, but offering questions and wishes, members take turns probing to more completely understand the core values and objectives of the host and focus on identity, purpose, and stewardship—STW's core values.
Join the Conversation
If you're in the Minneapolis, Chicago, and Boston areas, please contact us to attend the next RoundTable. We look forward to learning and growing together.