We'll see you at Jump Start Your STEM Job Search in 2021!
The 5th annual Jump Start Your STEM Job Search, held in February of 2019, was another great success. Thank you to all who attended and supported this event.
Students enjoyed opportunities to:
Network with STEM industry professionals.
Attend career-oriented workshops.
Gain insight from STEM panelists
Get personalized feedback on resumes, cover letters and LinkedIn profiles.
Talk with peers about internship opportunities.
Have a FREE professional head shot taken.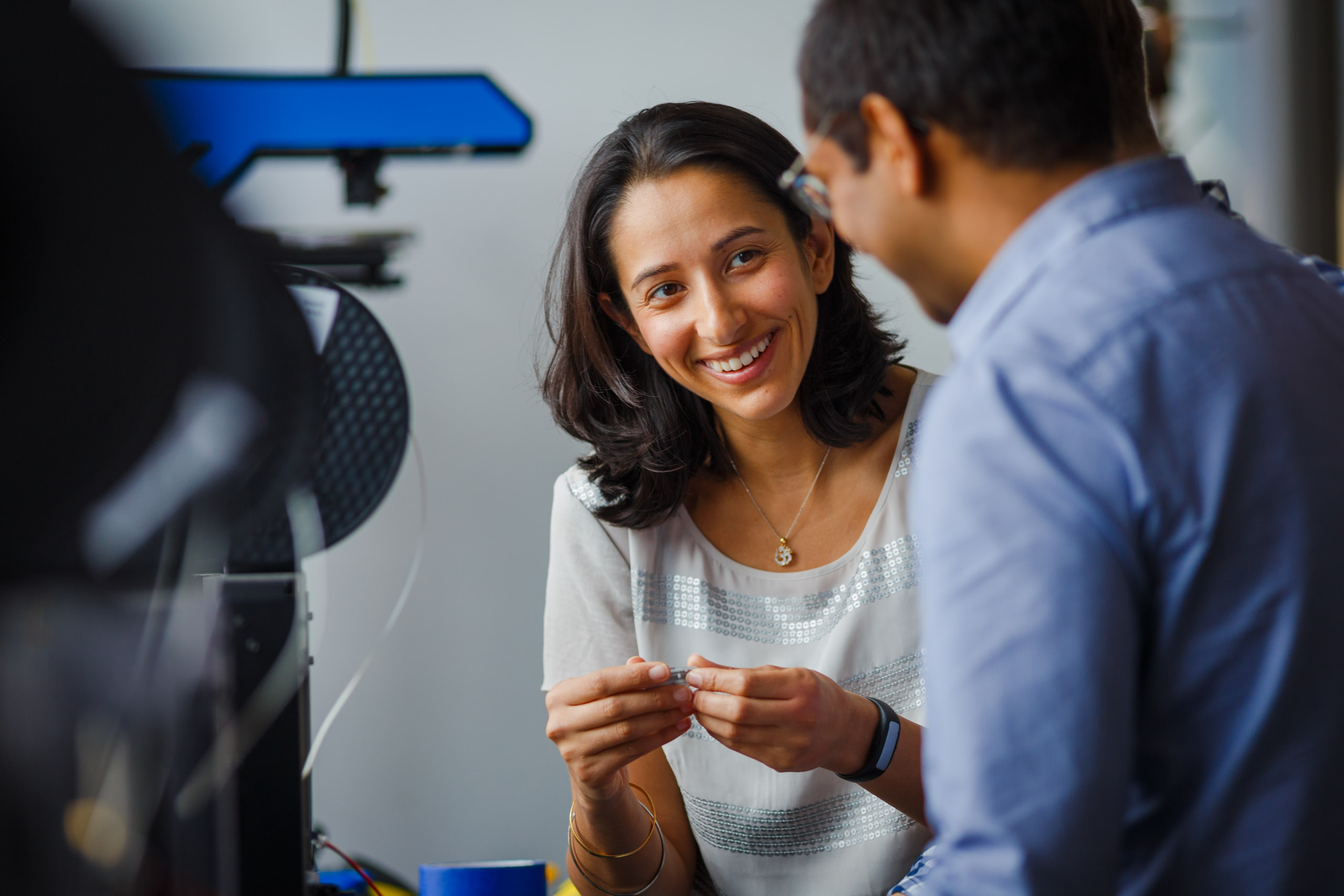 Keynote speaker: Aneela Idnani, co-founder and president of HabitAware (www.habitaware.com). HabitAware's Keen smart bracelet "Retrains The Brain." Keen creates awareness of hair pulling, skin picking and nail biting, debilitating mental health conditions. Having grown up with hair pulling disorder, Aneela is now an outspoken mental health advocate. HabitAware is a HAX hardware accelerator alumnus and recently received an NIH research grant. Her life's work (HabitAware) has been featured as a TIME Magazine 2018 Best Invention and in BuzzFeed, SELF Magazine, The Washington Post, Prevention Magazine and more.
If you anticipate needing any type of accommodation or have questions about the physical access provided, please contact STEM Programs at Augsburg University: stem@augsburg.edu in advance of your participation or visit.
This information is available in alternate forms on request.

Questions? Please contact stem@augsburg.edu.