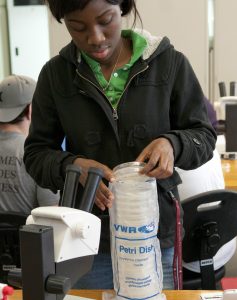 North Star STEM students who wish to conduct research with a faculty mentor are eligible to apply for research grants. This is a great way to continue research you've been working on, try out research if you are new to it, or to learn about a sub-field in your major.
To apply:
1) Find a faculty mentor whose research interests you.
2) Make sure you are eligible for and are a member of Augsburg's North Star STEM Scholar (NSS) program.
3) Set up a meeting to discuss your research proposal and funding options by sending an email to stem@augsburg.edu.