Finding the pathway that fits you best begins with growing in self-awareness:
How do your values, interests, personality, skills, strengths and life experiences influence your personal definition of meaningful work?
Which major and career options might help you contribute your gifts to our world?
Where am I in the career development process? What is coming next for me?
Which paths will help you find work that is meaningful to you – work that sustains and fuels you – and that aligns with your who you are, your needs, and your situation?
Not sure where to start? Schedule an appointment with a career coach in Handshake.
Taking the first steps to find your path
Focus2Career – Major and Career Exploration Tool
If you have never thought about planning your career or exploring what you can do with your major FOCUS2CAREER is a good place to start. FOCUS 2 CAREER is a career & education planning system that guides you through a reliable, intuitive career & education decision-making model to help you choose majors offered at Augsburg, explore occupations & make informed career decisions. You also have access to five reliable and valid research based self-assessments. Your assessment results are matched to occupations and supporting majors at Augsburg.
Learn how to register on Strommen's Community Moodle Site.
Additional Research Tools

What Can I Do With This Major?
Whether you're exploring majors or searching for information about your chosen field, this website will help you connect majors to careers. Learn about typical career areas and types of employers that hire people with each major, as well as strategies to make you a more marketable candidate.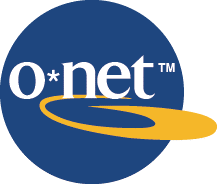 Find detailed information about occupations from the Department of Labor. Use the career areas from What Can I Do With This Major? (see resource above) as keyword search terms.
Career Assessments
If you feel overwhelmed by all the options available, or need support in discovering what you love to do and how your interests align with who you are and your goals, consider an individual career exploration appointment. Career coaches can help determine if an assessment might be helpful, or if there are other approaches that will be more powerful in clarifying your goals and interests. Schedule an appointment in Handshake.
Additional Career Exploration Links
Occupational Outlook Handbook This site from the US Bureau of Labor Statistics has up to date information on hundreds of occupations.
Career One Stop This site offers information for career exploration along with a variety of additional resources to help you prepare for a career.
CAREERwise  A Minnesota State Colleges and Universities career and education resource.