Posting Jobs & Internships
The Strommen Center invites you to post your full-time, part-time or internship opportunities on our online job board, Handshake.
If this is your first time using Handshake: Sign up for an account
If you already use Handshake at another institution, simply log in with that username and password and select Augsburg University from the list of colleges and universities.
After logging in you will able able to post all of your part-time, full-time and volunteer opportunities for free.

If you need assistance visit the 

Handshake Help page or contact us at careers@augsburg.edu or 612-330-1148.
For the safety of our students and the children and families we serve, the Strommen Center does not accept postings from private families/individuals. This includes, but is not limited to, personal care assistants, nannies, and tutors. Private families may contact nanny and personal care agencies that perform screening of both care providers and families to ensure the safety of all parties involved.
RECRUITING AUGGIES

There are many mutual benefits for employers and Augsburg University when employer-college partnerships are developed and maintained. Whether you are new to the recruiting process at Augsburg University or have a long association with us, we recognize that every organization has unique recruiting needs. We are here to help. Our goal is to assist you in meeting your recruiting efforts while helping our students and alumni pursue meaningful career paths that meet their interests, qualifications, and values. The Strommen Career & Internship Services  provides a centralized service which supports all academic departments and students.
See the list of Augsburg's majors and minors and academic requirements.
HOST A TABLE

Bring staff, give-aways, literature, and job/internship descriptions to campus.  Reserve a table outside of the "high traffic" student center by contacting 612-330-1472.  Generally, employers reserve tables from 9:00 a.m. to 1:00 p.m.
INFORMATION SESSION

Recruiters can arrange daytime or evening presentations on their organization either on campus or at their location. Campus-wide advertisement of your event will be handled through the Strommen Career & Internship Center.
ON-CAMPUS INTERVIEWING

For full-time positions, internships, and summer positions; you can establish a 1/2 day or all-day schedule of interviews with students. We can assist you in arranging on-campus interview schedules in Handshake.
JOB FAIRS

Besides working directly with us through on-campus postings and interviewing, Augsburg participates in the Minnesota Private College Job and Internship Fair and the Minnesota Education Career Fair. The Private College Job and Internship Fair is held annually at the Minneapolis Convention Center in February and provides an outstanding opportunity for business, nonprofit and government employers to meet over 1300 candidates from the participating Minnesota private colleges. The Minnesota Education Career Fair is held each spring and is available for school districts across the country seeking teaching candidates.
Employer SPONSORED Pipeline Programs
Augsburg University Employer Sponsored Pipeline Programs uniquely support underrepresented students as they complete their academic career and ensure they have intentional opportunities to develop professional skills and connections. By partnering with Augsburg, employers will create brand awareness on campus, and will receive support in identifying and efficiently recruiting the next generation of engaged employees.
Each Employer Sponsored Pipeline Program is designed with the particular needs of the employer in mind, and they are all founded on four pillars which are critical to the success of the model:
Scholarship
Internship
Mentorship
Professional Development
OUR CURRENT PARTNERS:
Fairview Health Services/City of Minneapolis – MSP TechHire Scholars
Midcontinent Communications – Midco Scholars
CONTACT
Sandy Tilton, Employer, Programming and Marketing Coordinator, at 612-330-1472 or tilton@augsburg.edu
Ann Ulring, Program Manager, (Pipeline Program), at 612-330-1792 or ulringa@augsburg.edu
Lee George, Director of Corporate Relations at 612-330-1629 or  lgeorge@augsburg.edu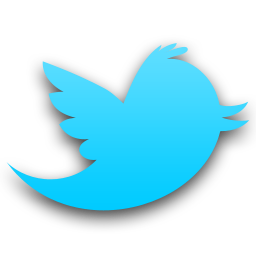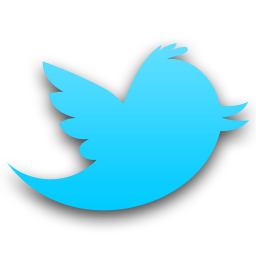 Follow us at @auggiecareers