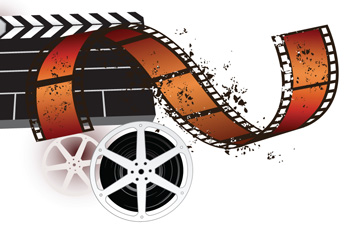 Three Auggies were recognized for outstanding work as filmmakers at the 2012 Student Film Festival hosted by the Associated Colleges of the Twin Cities (ACTC).
Carly (Lassegard) Johnson '11 won Best of Show for her film Angel. She earned her bachelor of arts degree in film and English.
Casey Bargsten '14 won for Best Experimental Film. Bargsten is studying film at Augsburg.
Joe Funk '11 won the Technical Award. He earned his bachelor of arts degree in film and theater arts.
The ACTC Student Film Festival celebrated more than 60 short films including narratives, documentaries, experimental films, and avant-garde films. All the films were created during the 2011-12 academic year.
Augsburg students submitted work from virtually every class offered in the College's film studies program, said Wesley Ellenwood, an Augsburg communication studies instructor. Ellenwood, who serves on the ACTC Student Film Festival committee, said the festival is a chance for students to have their work formally presented in a theater of more than 200 seats.