Division III athletics is the sweet spot for student-athletes—they compete on teams and nurture deep, meaningful relationships with their coaches and peers, and at the same time have the freedom and time to explore other activities and passions while having a strong focus on academics. These reasons, among others—the competition, camaraderie, discipline, and love of the game—are why more than 500 Augsburg students participate in varsity and intramural sports every year.
The welcoming and supportive Augsburg College Athletics Department has had a profound impact on many student-athletes, which in return has sparked a desire in many former players to give back to youth as leaders, mentors, and friends. Here is a glimpse into the lasting influence of Auggie athletics on alumni through the decades.
[Top Image]: Whitney Restemayer '10 is the first woman in the state of Minnesota to coach a team to a hockey state title, the 2015 Minnesota State High School Girls' Hockey Tournament Class A Championship.
---
Van Hong '11
Enterprise risk analytics consultant at Deloitte & Touche LLP in Minneapolis; youth soccer coach at Park Valley United and co-founder of Spam F.C. College Scholarship Foundation in St. Louis Park, Minnesota
I've always enjoyed working with kids, teaching the game, and mentoring players off the field. Being a student-athlete at Augsburg taught me many valuable lessons and allowed me to strengthen my leadership skills. Many people from my athletic upbringing have influenced the way I teach young men about soccer and life. I must admit, Auggie soccer coaches Greg Holker, Jonathan Schaefer, and Nate Hitch had a profound influence on me during college.

The most gratifying thing about coaching is seeing my boys grow into young men and become contributing members of the community. I was a kid who was influenced in so many positive ways by several people in my athletic path. For me to have the opportunity to give back a fraction of my time is the most gratifying thing in the world.
---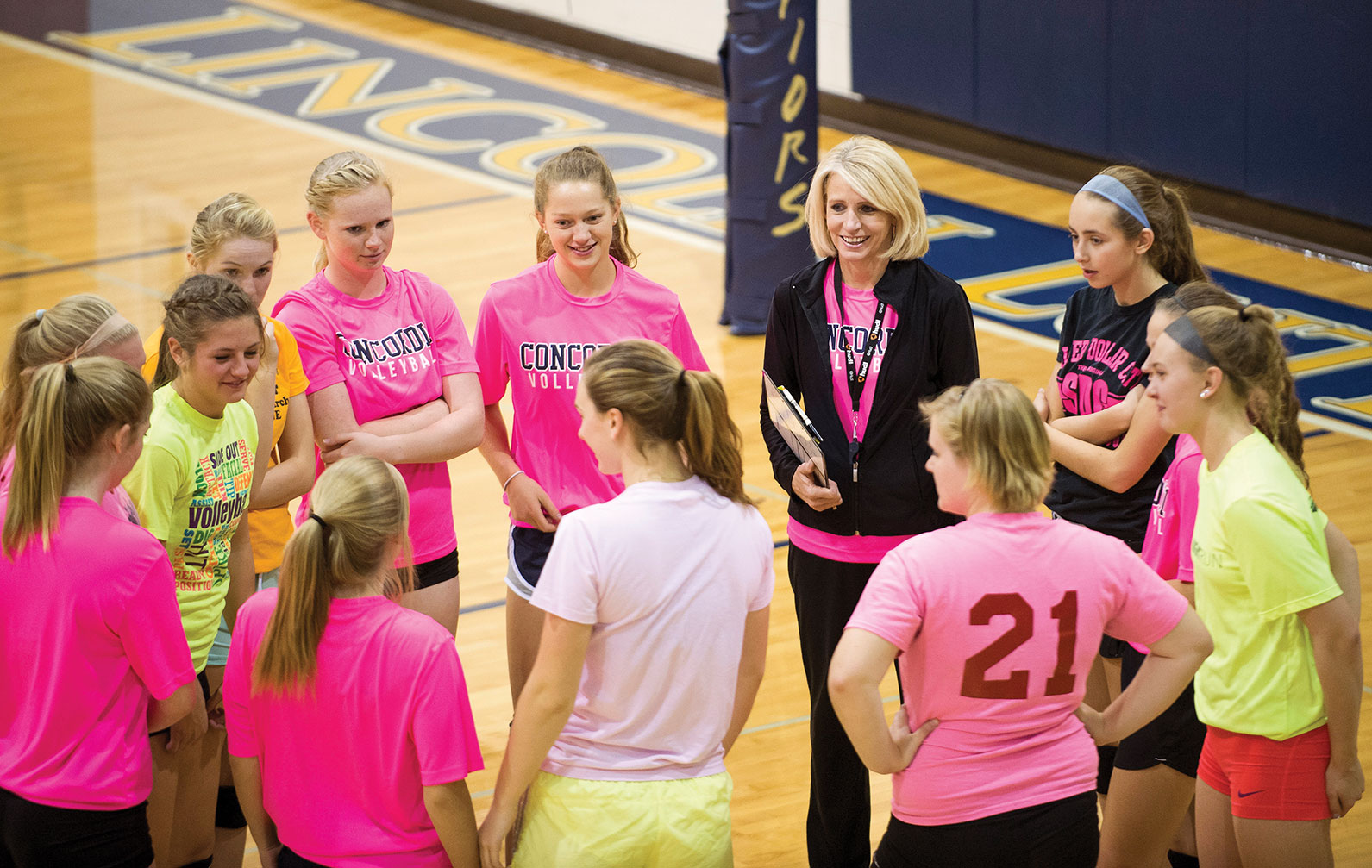 Sue (Meier) Ziegler '80
Physical education and health and wellness teacher and head volleyball and track coach at Lincoln Lutheran Middle/Senior High School in Lincoln, Nebraska
I was involved with basketball and track as an Auggie. I would credit the whole Augsburg Health–Physical Education Department and coaches for supporting me—people like longtime athletic director and men's basketball coach Ernie Anderson '37 were always looking out for athletes' best interests. I believe I received a quality education in a Christian environment, and feel blessed to be in a similar situation now. I hope I have had an impact on helping shape young people's lives through education and athletics, too.

Students teach me life lessons every day. The impact that they have had on my life has been invaluable—on relationships, commitment, and learning. I love seeing where my former students and athletes go on in the next step of their lives—from college  to starting their families to excelling in their careers.
---
Whitney Restemayer '10
Physical education teacher at Challenger Elementary School and assistant girls' softball coach and head girls' hockey coach at Lincoln High School in Thief River Falls, Minnesota
Everything I got from sports as a player—the love of the game, the friendships, the teamwork, the cohesion—sparked a desire in me to coach. I started playing sports at a young age and experienced coaches who I really clicked with, and I knew that I wanted to be able to give back to athletes in the same way. I had a great experience at Augsburg. Playing two sports, being a health and physical education major, and working within the Athletics Department allowed me to meet many people who had a great influence on my life.

I have been very lucky to achieve a lot of success in my short coaching career. Being able to be a part of something so great on ice allowed me to also be a part of something great off the ice. The relationships that I have developed with many of the girls I have coached is second to none.
---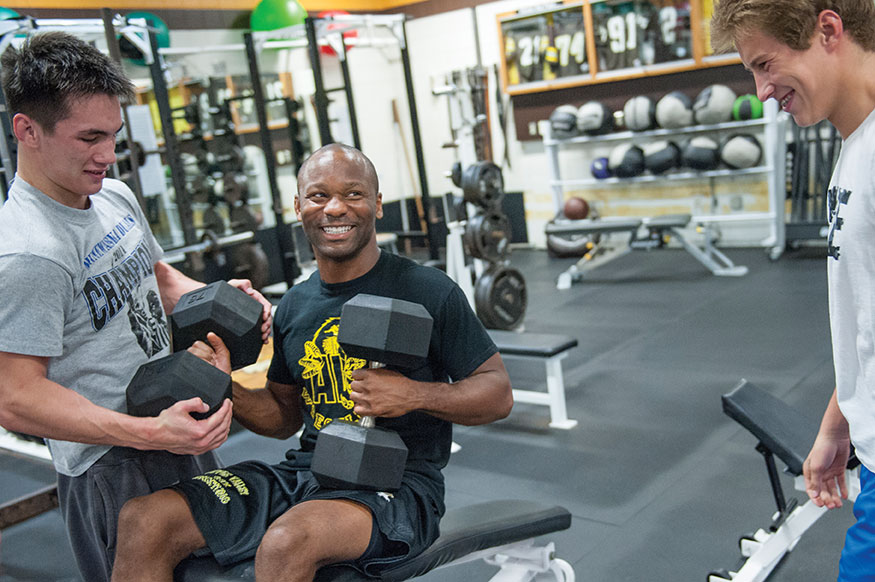 Jamell Tidwell '05
Assistant administrator, athletic director, and middle school football and track coach at Valley Middle School of STEM, and high school wrestling coach at Apple Valley High School in Apple Valley, Minnesota
I feel like God put athletics in my life to keep me out of trouble so that I could get to where I am today. If I didn't have wrestling in my life, there's no way I'd currently be working toward my doctorate. I didn't have a dad growing up, so when I was a student-athlete at Augsburg, Auggie wrestling coaches Jeff Swenson '79, Sam Barber, and Donny Wichmann '89 took me under their wings and taught me how to be a student, how to be an athlete, how to be a man, and how to be successful.

I hope that by being a coach, I can show kids that, through athletics and working hard in school, you can achieve anything. I always tell my players, you have to be a student first and an athlete second.