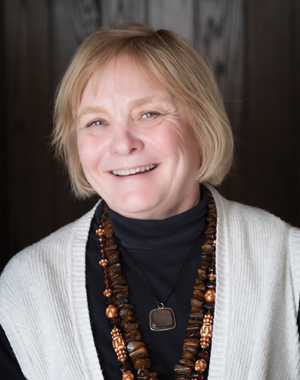 When Super Bowl LII came to Minneapolis in February, an estimated 125,000 people descended on the Twin Cities for the big game. But where did they stay? How did they get around? Increasingly, consumers opted into the "sharing economy"—choosing services like Uber and Airbnb.
So what exactly is the sharing economy? And how does it impact traditional industries, as well as the economy in general? Augsburg University Professor of Economics and Chair of Business Administration Jeanne Boeh weighs in on the increasing popularity of collaborative services.
Q: What is the sharing economy?
A: The sharing economy allows individuals and groups to make money from underused assets like their cars or homes. Some economists speak of a new triple bottom line consisting not only of financial returns but also environmental and social benefits by connecting people and resources. The sharing economy also includes nonprofits sharing space or personnel with each other.
Q: Why are people drawn to participate in the sharing economy?
A: Money is the primary motivating factor in many of the commercial enterprises such as VRBO (lodging) and Turo (cars). Nonprofits are increasingly attempting to share services and equipment not to increase revenue but rather in an effort to reduce costs so that more of their budget can be used for their core mission.
Q: How have new platforms influenced traditional industries like hospitality and transportation?
A: Home sharing sites such as Airbnb or VRBO have had an additive effect. Uber and Lyft have served as a substitute for cabs, drastically reducing the volume of business for traditional taxis—I've heard by even as much as two-thirds in Los Angeles.
Q: Are there drawbacks for providers and/or consumers?
A: Commercial sharing sites work well for those who are middle income or above, but people with lower incomes will have difficulty accessing most platforms without smartphones or technological prowess. Credit cards are often required by these services, also hampering the ability of low-income consumers to access them.
VRBO has attempted to minimize potential problems for both sides of a transaction by offering insurance options. For renters it serves to ensure that the rental will be available and as advertised. On the owner side, damage deposits are collected just as in a traditional rental. Consumers can also buy additional insurance at a low cost to cover any expensive accidental damage. The rapid increases in these markets make it clear that, overall, both providers and consumers are benefiting.
Q: The Super Bowl was in Minneapolis in early February and there were widely publicized predictions of a huge uptick in sharing economy participants. Did we see that?
A: Airbnb reported that $3.7 million was spent on housing during the Super Bowl as a record-high 5,500 listings became available in the Twin Cities. The average last-minute rental was $286 per night. It helped the city because there were simply not enough hotel rooms available. Super Bowl visitors also spent hundreds of millions of dollars on food, shopping, and transportation.
One must always be careful to not overemphasize the impact of such events on the underlying economy, especially in the long run. However, the homeowners and workers who earned extra money during the Super Bowl will continue to contribute to the local economy as they spend those earnings.
Q: What developments do you think we'll see in the sharing economy in the future?
A: We are still in the infancy of the sharing economy. While the number of short-term rentals is increasing and the percentage of the population participating is rising, almost half of the population remains unaware of these services. Younger college graduates and the relatively affluent, or those with incomes over $75,000, are the most likely be cognizant of and use these platforms.
One can expect regulations to increase. For example, in fall 2017, increased licensing regulations were passed in St. Paul for short-term rentals lasting fewer than 30 days in part due to pressure from already-regulated competitors such as bed and breakfasts. Changes in technology will also likely increase demand. As self-driving cars become more sophisticated and reliable, opportunities could explode in urban locations for car-sharing services such as Turo (formerly known as RelayRides). It is already possible for someone to use one service to rent a car or a camper, and then use Spinlister to rent sports equipment for a day or a full vacation at the slopes or the beach.
One always has to ask if the market is being expanded so that traditional suppliers are also gaining, or whether the market is being disrupted where older suppliers are being replaced or supplanted. For homes and sporting equipment, it seems to be more of an expansion. In the case of ride-sharing services, while there certainly has been an expansion, the negative effect on the traditional taxi business has been pronounced.