WENDI WHEELER '06
"Doing Theology with Girlfriends," or DTwG as it is known, is not your typical Bible study.
Sonja Hagander, associate pastor at Augsburg, started DTwG because students told her they wanted a Bible study on campus. "But you can't always call it a 'Bible study,'" Hagander says, "because that means it's difficult or boring or only for people who already understand the Bible."
So DTwG gives women at Augsburg a chance to connect, to support each other, and to relate their own life experiences to scripture. This group of girlfriends gathers once a month to share stories of their lives and to "do" theology.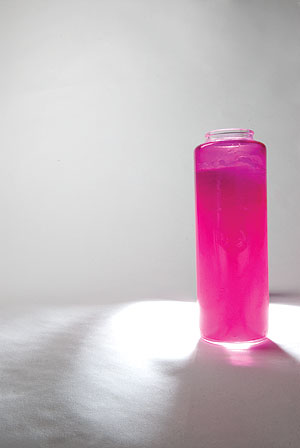 The idea for DTwG came as Hagander reflected on how she loved spending time with her own girlfriends and on the importance of relating to other women. When the group gathers each month, one woman shares a story from her life. The others then share their own feelings and memories related to the story.
Hagander chooses a reading or two from the Bible, which the women use to dig deeper into their experiences. Finally, they ask how what they've learned might change their daily lives or the way they practice their faith.
On the last Monday in January, one student talked about what it means to "truly experience" nature as she related the story of her family's vacation in Denali National Park. "I sat there for hours, looking out for miles, reflecting and praying and trying to figure out my place within God's beautiful creation," she said.
Hagander passed out copies of Psalm 23, and the girlfriends identified their own green pastures and still waters. For one, a late-night jog around the lakes in Minneapolis was a way for her to connect to nature. Another experienced the majesty of creation while watching the sunrise over the Grand Canyon.
Then Hagander asked the group to examine the dark and destructive side of nature using Job's account of a fire-breathing, stone-hearted leviathan. This led to a discussion about the massive loss of life caused by the earthquakes in Haiti. One woman marveled at the faith that kept some people alive as they waited for days to be pulled from the rubble of destroyed homes, churches, and schools.
"Today is a gift that we get to use in the best way possible," Hagander said, asking how the women could take this discussion into their lives.
This hour wasn't a gab session or group therapy. But it wasn't an ordinary Bible study either. There were no right answers or theologically sound interpretations. Just coffee and tea, comfortable chairs, a pink candle, and a chance to share.
That is how girlfriends do theology.