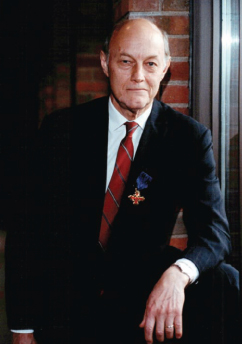 Charles S. Anderson, respected reformation scholar, higher education leader, and president of Augsburg College from 1980 to 1997, passed away June 14.
As the eighth president of Augsburg, Anderson led the College to expand diversity in enrollment and programs; to advance its curriculum to draw more fully on the resources of the city as an extension of the College's campus and classrooms; and to strengthen its commitment to spiritual growth, freedom, and liberal arts education.
During his tenure, Anderson said, "A liberal arts education answers what business leaders say they need: people who can communicate, people who can think, people equipped for change … people who understand history and the possibilities of the future," and he led the College to be clear and focused in its mission while embracing opportunities for growth and progress.
Anderson was a constant advocate for Augsburg and helped to establish the College's public presence in the Twin Cities, said David Tiede, Augsburg College Regent and former Bernhard M. Christensen Professor of Religion and Vocation. Tiede, who studied under Anderson and served as his faculty colleague at Luther Seminary, said that Anderson "brought Augsburg into the public square of the city of Minneapolis in a way that it hadn't been previously" and put the College on "a trajectory that has been taken effectively forward."
"Chuck Anderson was a careful steward of Augsburg's distinctive legacy of liberal-professional-experiential education in the city," said President Emeritus William V. Frame, who succeeded Anderson at Augsburg. "He took the view that the College was, in fact, the Church at 22nd and Riverside, and he made it profoundly hospitable to a daring array of diversity—not only religious and cultural, but of learning styles and varying physical capacities."
Anderson advanced the College vision he inherited from Oscar Anderson and, before him, Bernhard Christensen and passed on "an extraordinary College of the Church, which continues today along the path he and his predecessors laid out for it," Frame said.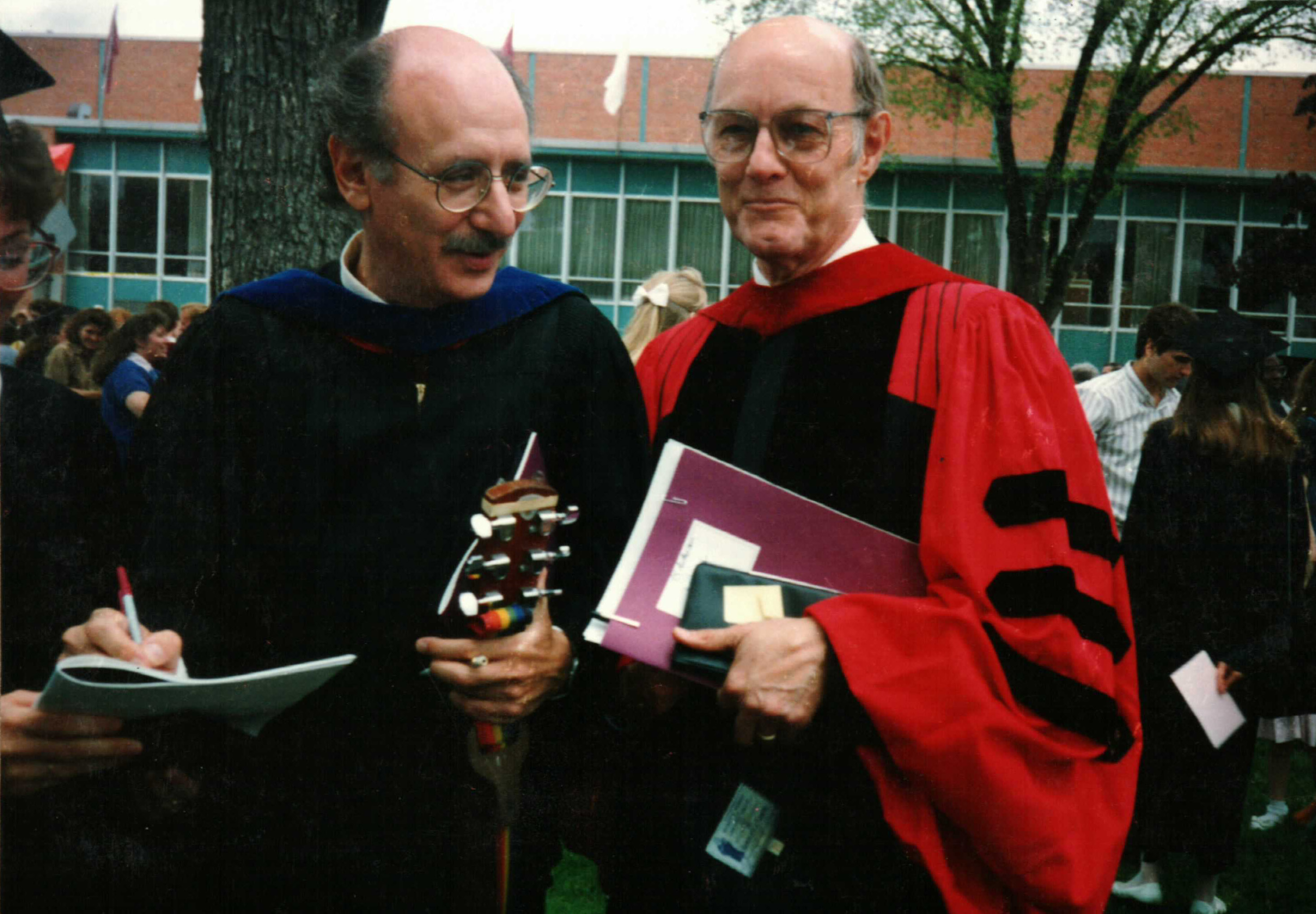 Anderson was born in Madison, Wis., in 1930—the 400th anniversary year of the Augsburg Confession, the statement of faith for which the College was named. He earned a bachelor's degree from St. Olaf College in 1951 and after graduation went on to serve as a Marine Corps officer.
He later continued his studies, earning a master's degree in English from the University of Wisconsin in 1954, a bachelor of theology degree from Luther Theological Seminary in 1957, and a doctor of philosophy degree from Union Theological Seminary in 1961.
For 15 years Anderson taught church history at Luther Seminary in St. Paul, and for six years he also was director of graduate studies. He was a guest professor in 1968 at Concordia Seminary in St. Louis, Mo., and for five years was a guest lecturer at St. Paul Diocesan Seminary. A frequent guest pastor and educator at Lutheran churches throughout the United States, his publications include four books: The Reformation, Then and Now; Augsburg Historical Atlas of Christianity in the Middle Ages and Reformation; Readings in Luther for Laymen; and Faith and Freedom: The Christian Faith According to the Lutheran Confessions.
As a lifelong scholar, Anderson completed postdoctoral study in Strasbourg, France, and at Columbia University, the University of Minnesota, Harvard University, and Union Theological Seminary.
Anderson came to Augsburg in 1976 as vice president for academic affairs and dean of the college—a role he served until his election as College president.
During the 17 years of Anderson's presidency, Augsburg instituted two graduate degree programs, launched the Weekend and Evening College program, and established the Center for Global Education. The College amplified its support of students of diverse backgrounds and abilities by creating the StepUP® program for young people in recovery and the CLASS office for differently abled students.
Augsburg also celebrated the addition and improvement of numerous campus facilities such as the Foss, Lobeck, Miles Center for Worship, Drama, and Communication; the Oscar Anderson Residence Hall; and the James G. Lindell Family Library.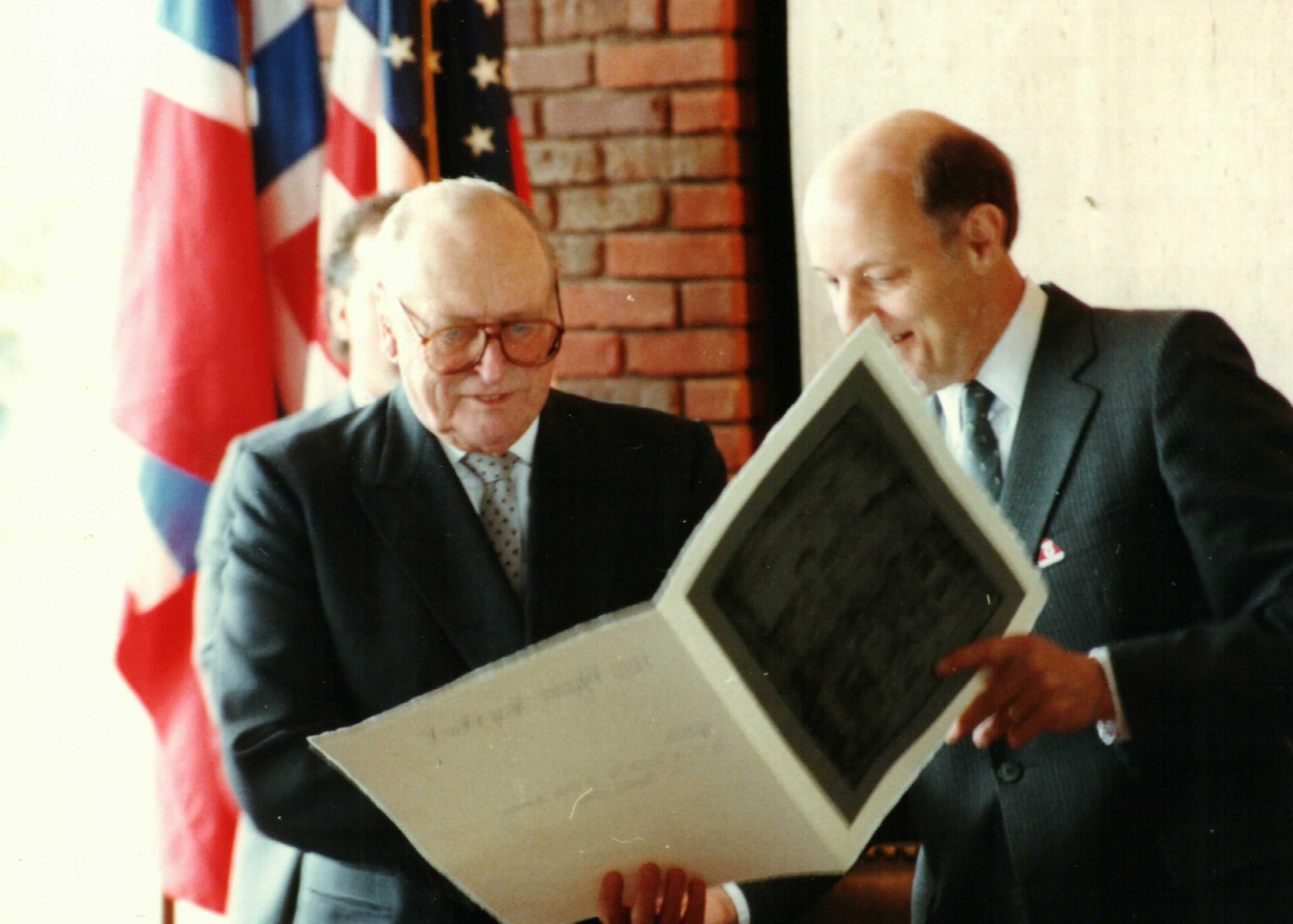 At the time of Anderson's retirement, then-Board of Regents Chair Barbara Gage described his legacy as one in which "leadership, energy, faith, and pursuit of new ideas … helped Augsburg fulfill her mission to create leaders in service."
Gage said Anderson epitomized the servant leader and left Augsburg strong, healthy, and ready to have a positive impact in the 21st century.
Anderson, a respected leader in higher education service learning, was appointed chair of the Youth Works Commission by former Minnesota Gov. Arne Carlson. He received the Knight's Cross, First Class of the Royal Order of Merit, from His Majesty King Harald V of Norway in 1993 for his work to preserve and strengthen ties between the two countries. Anderson was awarded an honorary Doctor of Humane Letters degree from Augsburg College in 2007.
"Charles Anderson's influence on the Augsburg community is deep and long-lived," said Augsburg College President Paul C. Pribbenow. "The priorities Anderson outlined and championed during his tenure continue to shape how we live out our institutional mission and celebrate life and learning in the city each day."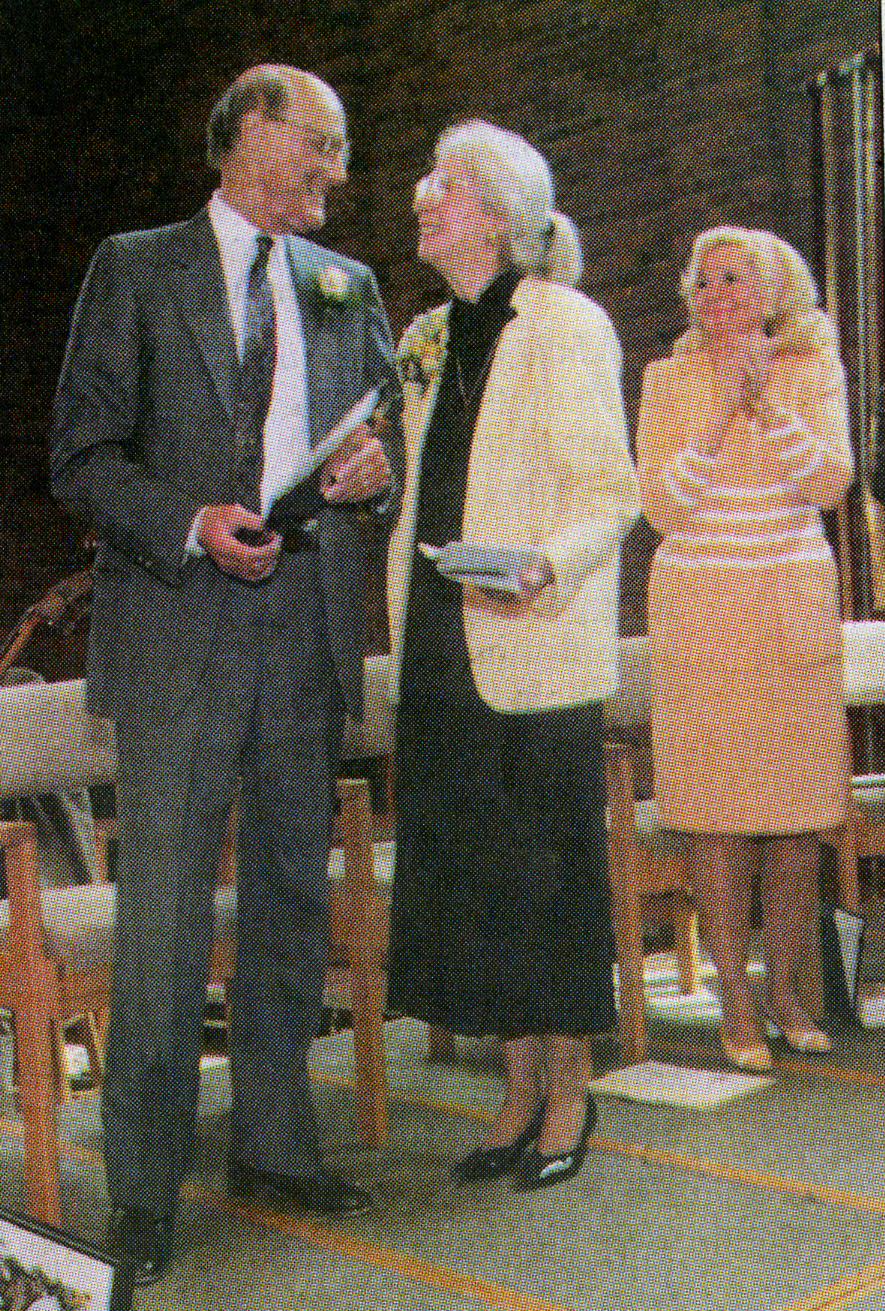 Anderson is survived by his children, Eric and Kristin, Augsburg College professor of art history and archivist; five grandchildren; seven great-grandchildren; and his wife, Catherine, with whom he established the Charles and Catherine Anderson Diversity Scholarship in 1989 and with whom he was recognized by the June and Julian Foss family with the establishment of the Charles and Catherine Anderson Scholarship in 1997. The scholarship awards help the College fulfill its mission of being an intentionally diverse community and supporting students' exceptional academic ability and Christian service.
A memorial service was held at St. Anthony Park Lutheran Church on June 18. The Anderson family has requested that memorials be sent to St. Anthony Park Lutheran Church, Luther Seminary, or Augsburg College.
President Emeritus Anderson's legacy
Learn more about Augsburg College's eighth president by reading articles from the Star Tribune, Pioneer Press, and The Circle.