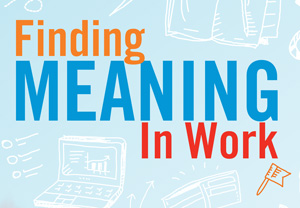 The value of a college education is greater than it's been in nearly 50 years. This is the key finding of a 2014 Pew Research Center study, which showed a wider earnings gap between college-educated and less educated people ages 25-32 compared with those in the same age bracket in previous generations dating back to 1965. The report, "The Rising Cost of Not Going to College," found that individuals ages 25-32 who hold a bachelor's degree and work full time make $17,500 per year more than working adults in that age range who have only a high school diploma. This disparity, the report states, "has never been greater in the modern era."
But life after college is about more than just getting a job to earn a paycheck. And that's where Pew's research provides even further evidence of the value of a college education: According to the study, recent college graduates are more satisfied with their jobs and are more likely than those with a high school degree or less to see themselves on a career path, rather than simply working at a job to make ends meet.
So what can Augsburg families do to make the most of college and to ensure that the investment in education pays off over time and helps pave the way from early jobs to a rewarding career?
On the next page, you'll meet four alumni who work in human resources management and with whom we spoke about finding meaning in work. The group provided tips and insight into how Auggies can improve job search outcomes, intentionally build their careers, and seek ways to use their gifts and talents in a meaningful manner in the world.
MEET THE EXPERTS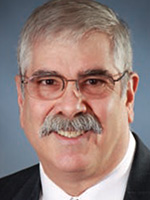 LARRY MORGAN '76
President, Orion HR Group, LLC
Studied: communication/mass communication and political science, minor in psychology; also holds a master's of arts in industrial relations from the University of Minnesota
What makes work rewarding: "Helping clients solve human resource-related challenges such as hiring and dealing with difficult employees; designing compensation programs; and getting thanked by top executives for resolving problems."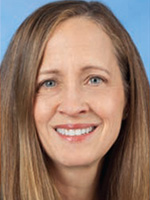 Augsburg College Regent
LISA NOVOTNY '80
Vice President, Human Resources, General Mills Inc.
Studied: social work and Spanish; also holds master's of arts in industrial relations from the University of Minnesota
What I learned from a liberal arts education: "The liberal arts taught me to think beyond what was in front of me. It helped me find linkages to other coursework and the world, and to other systems. Grad school taught me about my discipline. Augsburg taught me to think of all the factors that impact someone and the role of the organization as something that can play a role in impacting the person."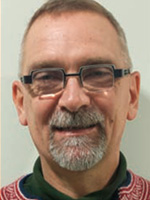 PAUL RENSTED '87
Director of Human Resources, City of Annapolis, Md.
Studied: international relations and East Asian studies, minor in history
What I learned from a liberal arts education: "The liberal arts will make you well-rounded by allowing you to have a major focus area and to build around that. A liberal arts education teaches people how to think, write, communicate effectively, and relate to others. These are critical skills to succeed in the work world. They also are critical to succeed in life."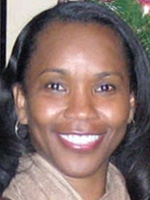 MARCIA WRIGHT '89
Global Human Resources Consultant and Human Resources Manager, Toshiba Global Commerce Solutions, Inc.
Studied: psychology and business administration; also holds a master's of arts in industrial relations from the University of Minnesota
What makes work rewarding: "I get excited about making a difference—whether by driving business results or creating a positive experience for an employee. I enjoy creating programs and a work environment that optimizes our human capital."
STARTING POINT
These four human resources professionals stressed that the starting point for Auggies is to take advantage of the rich opportunities that Augsburg College has to offer. Getting involved in student activity groups, attending networking and career events, having an internship, and more, will give Auggies a jumpstart on the skills, experience, and networks needed to land a job and grow a career. The group stressed the need for Auggies to:
DO AT LEAST ONE INTERNSHIP
Students should seek at least one hands-on learning opportunity while at Augsburg. Larry Morgan said that internships offer a way to practice what you are learning in the classroom and to identify skills that interest you and at which you excel. Internships are a way to explore where your gifts intersect with the needs of the world.
BE MINDFUL OF ALL THE WAYS YOU COMMUNICATE
Be aware of the many manners in which you communicate. "At least 40 percent of employers check social media during the background check," Morgan said. "Many people are screened out based upon inappropriate social media [posts], and many also are screened out based upon inappropriate email addresses and voice mail messages." But not all uses of communication tools need to cause anxiety. Morgan said that for people who are seeking jobs in the visual arts, such as in graphic design, creating an online website and portfolio to showcase work is a good way to raise your profile and professional reputation.
PARTICIPATE WITH A PURPOSE
Join student organizations, community groups, and professional organizations. Being involved provides opportunities to build leadership skills and a network of peers. Marcia Wright said these groups also provide students the chance to develop a reputation for doing excellent work and for showing a willingness to embrace challenges. It's important to know what you hope to get out of a group, she said, and to be able to tell potential employers about the influence you made and results you drove.
NETWORK, NETWORK, NETWORK
While getting involved in student groups and professional organizations is an important component of building a face-to-face network, it's also important to take advantage of campus networking events. Morgan said these events offer an easy way to take advantage of the interest that alumni have in students and in staying connected to the College. Face-to-face networking also can be a starting point for building an online network on LinkedIn.
CUSTOMIZE COVER LETTERS AND RÉSUMÉS, RESEARCH COMPANIES
Human resources professionals spend only 15 to 30 seconds scanning a résumé for an initial screening. Morgan said to help ensure your résumé is sorted into the "closer look" pile, it's critical that your résumé be spotless, that it share achievements via metrics—it should "show how you made a difference, not tell them your qualifications." Cover letters and résumés should be tailored to each job and should highlight the areas in your skills and experience that dovetail with the job for which you are applying.
MAKE THE MOST OF EVERY JOB YOU HOLD
It's not uncommon at some point to hold a position that is not ideal. However, as Paul Rensted pointed out, all jobs offer opportunities. "Always strive to learn everything you can in any job you hold," he said. "Work toward self-learning and skill growth because you get to take those skills with you. Do the same with relationships because you never know where your next job will be or who will help you get there."
STRATEGICALLY NAVIGATE FROM ONE JOB TO THE NEXT
"By moving around in one company or strategically moving to different companies, you can start to focus on building your depth of expertise and interpersonal and technical skills," Wright said. "Be sure to ask yourself before you start a job what it is that you want to get from it."
TAKE RESPONSIBILITY FOR YOUR CAREER
"We all spend a lot of time at work. We need to try to enjoy that time—or change it if we don't," Rensted said.
Augsburg College Regent Lisa Novotny agreed with her colleagues and added another level of insight into how Auggies can create meaning in work. She said that Auggies not only need to be taking advantage of the city as an extension of the classroom and more, they also should be able to articulate choices and decisions to potential employers.
"If students don't pay attention to where they are putting their energy, they will not be prepared to explain or represent what they did," Novotny said. "We [hiring managers and HR professionals] don't necessarily want to hear that a student never deviated from a path or that they never looked back. We want to hear why and how students made their choices and decisions."
Early in their work lives, Auggies should be prepared to explain to potential employers why they took courses beyond their major or minor, how they spent their summers, what types of internships they sought, and what fuels their passion, she said. This type of deep questioning helps employers learn how a person thinks and whether they will be a good fit at an organization.
In her work for one of the largest food companies in the world, Novotny said she asks probing questions to determine whether people are curious, authentic, and able to explain how they may have served as a leader even when they weren't in obvious positions of leadership.
But not every employer will ask deep questions or ask for thoughtful explanations, and that, itself, could serve as a warning sign to job candidates.
"Organizations that don't poke and prod, but that look only for certain coursework and a specific major, may be looking just to fill a job rather than help someone build a career of meaning and differentiating contributions," she said.
Novotny also stressed the importance of reflection after a person has landed a job. "You need to pause and ask yourself why you are doing something, what you are learning, what you are contributing to the organization and the world. But you also have to ask what it—the work—is doing for you and how it is changing you."
This diligence will help signal whether and when it is time to seek change.
"Pay attention to your energy level and when and why and how it is high at work. Do the same when it is low. Ask yourself what is behind that," Novotny said.
While being intentional is critical to building toward and finding meaningful work, it's not always the case that a vocation, or call, is apparent right away.
"Sometimes meaning doesn't come until we are 'doing,'" Novotny said.
"We need to learn what we don't know and let some stuff be uncovered over time. Be patient while you uncover what leaves you high and low, but don't be passive. Passive is really close to indifferent. Indifferent is close to apathy. Apathy is a hair's breadth from disengaged. It's hard to come back from disengaged," she said.
In the end, Novotny said, "you will find meaningful work and make meaningful contributions when what you are really good at lines up with where your skills are, what you are passionate about, and what the organization needs. Careers are 40 years or longer for a reason. They are just like life, they are a journey."