"Call me at 3 a.m. any time," says Maya Santamaria '94. "I'm up."
Leaning back into a sturdy wood and wrought iron chair pulled up to a corner table at Restaurante El Nuevo Rodeo, Santamaria looks at home. Behind her, customers dot the dining area engaged in conversations that seem warm and relaxed—matching the space's cheery mustard- and terracotta-colored walls whose rich hues are reminiscent of a southern sun, even when rays struggle to break through the stubborn, overcast sky resting above Lake Street in Minneapolis.
As a restaurateur, Santamaria is proud of the menu she created by compiling favorite dishes from the trips to Mexico that have punctuated her life. She points out Chiles en Nogada, a special entrée that fuses sweet and savory: dried fruits with ground beef. The meal is a showpiece of Mexican cuisine that's typically prepared in the fall to accompany independence day festivities, and Santamaria says you won't find it at other restaurants in Minnesota. The same claim of singularity and unrivaled authenticity also can be made for the musicians she books from across Mexico and throughout Latin America to perform in her nightclub, which is just upstairs.
As a former salsa band frontwoman, Santamaria is accustomed to the late nights the entertainment industry demands and to commanding attention in a crowd, although she's perhaps most skilled at placing the Twin Cities' growing Latino/Latina community in the spotlight.
And, as the owner of a half dozen independent but intersecting businesses, Santamaria knows about balance and fusion.
She's an author, an entrepreneur, an innovator, and an Auggie. In addition to running El Nuevo Rodeo, Santamaria operates a real estate management business, a community festival enterprise, and several special event venues. She became the Twin Cities' first Latina media owner when she purchased La Raza 1400 radio, and she later took on the Minnesota affiliate of Telemundo television, both of which broadcast in Spanish.
Twin Cities Business magazine named Santamaria to its 2016 list of "100 People to Know," an honor that highlighted her business savvy and the publication's aim to acknowledge leaders who have overcome major challenges "while using their influence to grow Minnesota's economy, and support and even boost its social and cultural attributes."
INVESTING AND REINVESTING
Santamaria doesn't downplay the difficulty of founding ventures in previously underserved markets. In the early 2000s, it took diligence to make El Nuevo Rodeo a reality and to achieve her dream of operating a consistent, Twin Cities-based venue in which artists from Latin America could perform.
"Five years and 11 banks later, I finally landed a lease for this place and the financing to make it happen," Santamaria explains.
In college she focused on anthropology, American Indian studies, and Latin American studies, taking courses at Augsburg and Hamline University through the Associated Colleges of the Twin Cities. She's always been one to explore the connections between different areas and to embrace new challenges whenever—or wherever—they arise.
One contributor to her success thus far is her skill in applying her knowledge and connections in one area into new opportunities in another, even if the path ahead is far from straightforward.
"You have to be really keen on finding resources from unexpected places," she says of entrepreneurship. "If you're looking for comfort, you're in the wrong place."
MENTORSHIP AND OPPORTUNITY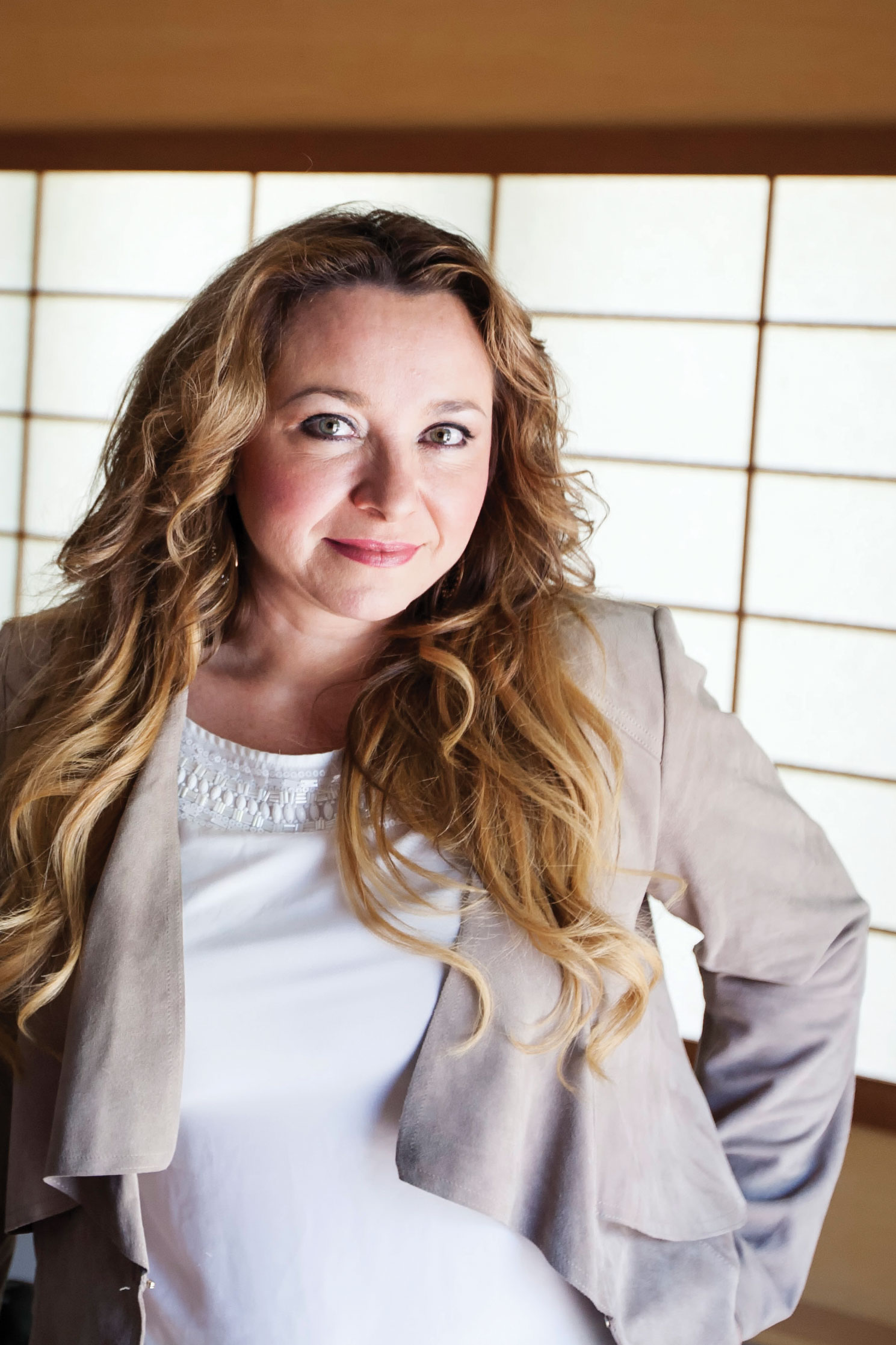 Santamaria faced a particularly steep climb when she began working as a concert promoter in the early days of El Nuevo Rodeo. She was among the first women to take on this role in the Mexican music industry and to demand a place at the table in a historically male-dominated arena. Becoming an official member of the industry's national organization required time, dedication, and alliances with existing members to change precedent. Ultimately, she not only joined the governing body but rose in its ranks, filling a seat on the board of directors.
Stories about overcoming obstacles pepper Santamaria's history as a business executive, and today she's known as a champion for Twin Cities women who face similar difficulties. Fellow Augsburg College alumna Arianna Genis '13 is one of the people who has seen Santamaria's impact firsthand.
Genis is a co-host and co-producer of a Minneapolis-based podcast called Latina Theory that works to address the underrepresentation of Latinas in the media. Through discussions on topics including leadership, art, and politics, the podcasts help to amplify their voices—a mission Genis says Santamaria believes in wholeheartedly.
"One of the qualities that most impresses me about Maya is her unapologetic attitude about being a strong Latina leader and prominent business owner. She lets you know what she believes and why," Genis says. "Another quality is her generosity and dedication to support other Latinas."
Santamaria was a speaker at the initial fundraiser for the Latina Theory project and later donated the venue for its second fundraiser and concert. She continues to shape an array of industries and is a force throughout the arts and entertainment community. Her influence extends from startups to longstanding Twin Cities institutions such as the Ordway Center for the Performing Arts and the Walker Art Center, where she's served as a cultural advisor. She's provided opportunities for city council members, mayors, senators, and governors to connect with her radio audience, and she's setting the stage for tomorrow's diverse changemakers.
"There's a lack of representation of Latinos/as across all types of leadership roles in our state," says Genis. "The reason for that is far more complex than assuming that Latinos/as are simply not built for leadership.
"It's important for current and recent alumni to have leaders like [Maya] to look up to. We need to see that Latinos/as are leading … so that all of us understand their immense contributions to our state."
Santamaria works hard to ensure that her businesses and the communities they serve continue to achieve success. And, she won't lose sleep worrying about the future. She'll stay up long enough to shape it.