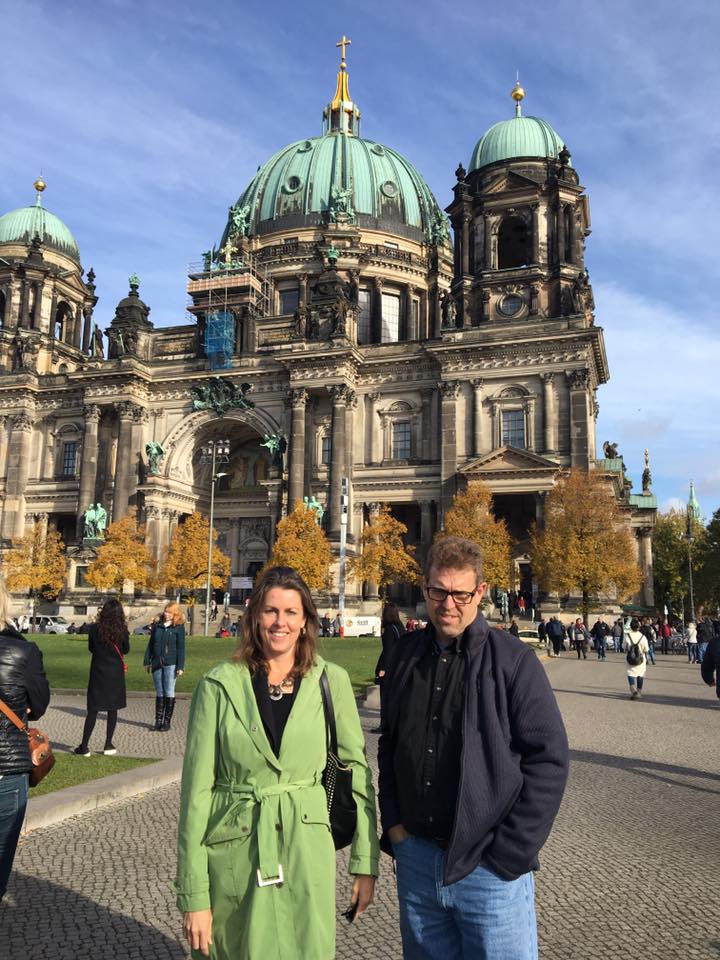 Plan ahead to participate in exciting alumni trips commemorating Augsburg's sesquicentennial. Overseas trips are planned to locations in Norway and Germany that are central in Augsburg's history.
In May 2020, Darcey Engen '88, Augsburg University professor of theater arts, and her husband, Luverne Seifert '83, head of undergraduate theater performance at the University of Minnesota, will lead a tour exploring the rich and vibrant arts and culture of Norway. The tour will include plays, concerts, and historical landmarks as well as an opportunity to celebrate Syttende Mai in Norway.
At the same time, a tour exploring Norway's peace work, government, and environmental agencies will be co-led by Bettine Hoff Hermanson, Norway Hub managing director, and Joe Underhill, associate professor of political science and director of environmental studies. This trip also includes the opportunity to celebrate Syttende Mai in Norway.
In July 2020, Rev. Sonja Hagander, Augsburg University pastor and director of ministries, will lead a hike to the Nidaros Cathedral in Trondheim, Norway—a pilgrimage made by travelers for more than 1,000 years. Along the way, the group will learn about history and culture, and experience firsthand some of the most beautiful nature in the world.
Also in July 2020, Augsburg associate professors of religion Lori Brandt Hale and Hans Wiersma—who led the 2016 alumni tour for the anniversary of the Lutheran Reformation—will lead a tour to Bavaria, Germany, with stops in Nuremberg, Salzberg, and additional nearby locations. The tour also includes tickets to the world-famous Oberammergau Passion Play, which first opened in 1634 and has been performed every 10 years since.
---
Contact Katie (Koch) Code '01, director of alumni and constituent relations, at codek@augsburg.edu or 612-330-1178 if you are interested in learning more about Augsburg's travel opportunities.