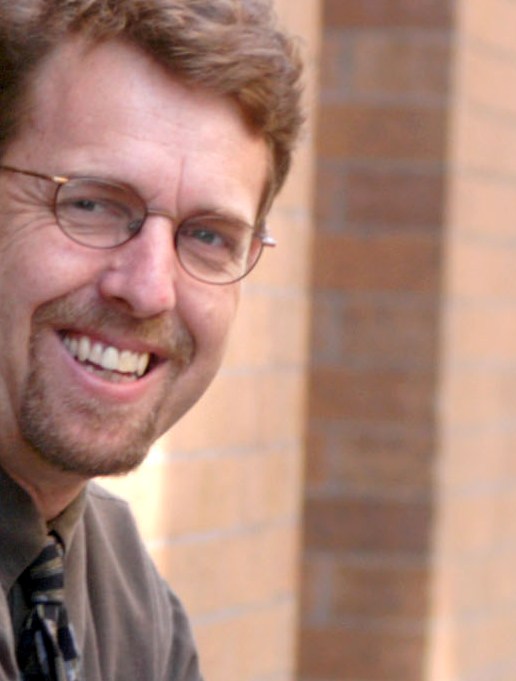 I have two main teaching roles at Augsburg and I enjoy them both. First, I enjoy my role teaching our "Search for Meaning" (Introduction to Religion) courses. I get to meet and learn from students representing all kinds of religious and non-religious points-of-view. Augsburg's diverse student community makes for an ideal setting for comparing and contrasting beliefs about life's meaning and purpose.
I also enjoy my role working with the many students who come to Augsburg interested in ministry and church work. As a former camp-counselor, youth director, youth pastor, and youth-and-family pastor, I consider it a privilege to be a part of the biblical and theological formation of developing Christian leaders, especially those in our Youth and Family Ministry (YFM) program. Much of my teaching (as with much of my scholarship) is focused through the History of Christianity. I believe that an appreciation of where the church has been, where it's at today, and where it might be going will better guide budding Christian leaders.
All of the above sounds pretty serious, I know, but I do have a sense of humor: Crazy Talk and Crazy Book.
Sample Courses
REL 100 "Religion, Vocation, and The Search for Meaning"
YFM 205 Topics "Media and Ministry"
REL 309 "Religion at the Movies"
REL 343 "Theology of Marriage and Family"
REL 345 "The Lutheran Heritage"
YFM 358 "Life and Work of the Church"
Sample Publications (available online)
Contributions to Scholarly Books
24 articles in The Westminster Handbook to Theologies of the Reformation (2010)
330 entries (including 22 long articles) in the on-line edition of Dowley's Introduction to the History of Christianity (2014)
"Engaging Media and Messages in the Religion Classroom" in Teaching Civic Engagement (2016)
Forthcoming: "The Uses of the Law" in Dictionary of Luther and the Lutheran Traditions (due out in 2016)
Education
B.A., University of California, 1984
M.Div., Luther Seminary, 1991
Ph.D., Luther Seminary, 2005
Parish Experience
The American Church of The Hague, The Netherlands, 1991-1993
St. Paul Lutheran Church, Lodi, California, 1994-1998
St. Andrew Lutheran Church, Eden Prairie, Minnesota, 1998-2008