Thank you to everyone who supports Augsburg College each year. It is because of our dedicated donors that we are able to grow each year and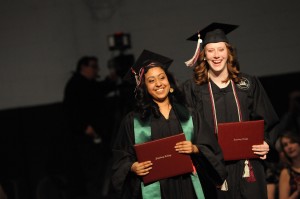 make an Augsburg education possible for hundreds of incoming students each year!
You make Augsburg Possible!
This year The Augsburg Fund had a successful year because of the generous alumni, parents, and friends making Augsburg a priority in their philanthropic giving.
This past fiscal year (June 1, 2013 – May 31, 2014):
2,264 donors gave over $1,125,000 to The Augsburg Fund
Donors gave 18% more than last fiscal year
Membership in the Maroon & Silver Society (donors who give $1,000 or more to The Augsburg Fund annually) grew by 27%
Thank you to our generous donors!