Poet Wins First Howling Bird Press Literary Prize
A California poet whose book-length collection explores American life, art, history and culture through a range of eclectic voices, forms, images and styles has been awarded the inaugural Howling Bird Press Poetry Prize, sponsored by the MFA in Creative Writing program at Augsburg College. Marci Vogel, a native of Los Angeles, was named winner of the national competition recently judged in blind reviews by students and faculty of the MFA editorial board. Her book, "At the Border of Wilshire & Nobody," will be released next summer by Howling Bird, the program's publishing house.  See Howling Bird page for details.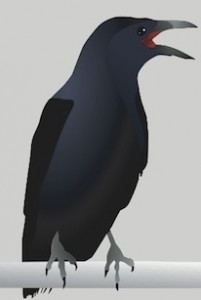 In the years to come, how will writers develop their talents, create new work and connect with an audience?
Come to the Twin Cities and join a vibrant literary community where you'll deepen and broaden your artistic sensibilities, discover a close-knit cadre of fellow writers, enjoy individual attention from an accomplished and forward-thinking faculty, and prepare yourself for the future of creative writing. All of this is available in our MFA in Creative Writing Low-Residency Program.
An MFA for Writers Who Work Full-Time or Live Outside of Minnesota
Summer Residency: July 23  through August 2, 2015
The Master of Fine Arts in Creative Writing at Augsburg is a two-year, low-residency program with the vision of preparing a small number of students for the future of creative writing. Low-residency MFA programs accommodate writers who work full-time, those who live outside of Minnesota, and writers who require distance education. The program features:
An annual summer residency
One-on-one work with mentors
A student-to-mentor ratio of 5:1
Engaging online classroom sessions
If you are considering MFA programs in Minnesota, begin your MFA experience with a 10-day summer residency in Minneapolis, joining daily workshops, readings, and mini-courses that focus on literary craft as well as career skills in teaching, editing, publishing, book arts, marketing, translation, adaptation, new media, and burgeoning technologies. The full Master of Fine Arts degree program includes three summer residencies, all featuring visits by distinguished writers in each genre as well as editors, agents, publishers, and literary entrepreneurs. (Note: during the summer term, students complete readings and post writing to workshop sites before the on-campus residency. They complete residency journals after the residency has ended.)
Genres include:
Fiction
Creative Nonfiction
Poetry
Playwriting
Screenwriting
Concentrations are available in teaching, translation, and publishing.
Candidates enrolled in the publishing concentration make up the editorial staff of Howling Bird Press, the Augsburg MFA publishing house that selects and publishes one book each year. The book prize is open to submissions nationally.
Twenty-first century writers compose their work in an environment in which genre has permeable boundaries, and lines between genres are often erased. With this in mind, cross-genre work will be encouraged. Writers will demonstrate expertise in one genre by graduation, and they will also work in a genre other than their declared specialty, usually during the second off-campus term. Students may also declare a multi-genre degree plan by adding an additional out-of-genre term to their MFA work.
Now Reviewing Applications on a Rolling Basis
Complete applications will be reviewed as they are received,  until the program reaches enrollment caps for each genre.  New cohorts in Fiction, Creative Nonfiction, Poetry, Playwriting, and Screenwriting begin each July.
Ready to learn more about Augsburg's MFA in Creative Writing Program?
Contact us today for more information, to schedule a campus visit, or to chat with our MFA faculty.