---
STEPHAN EIRIK CLARK
Fiction and Screenwriting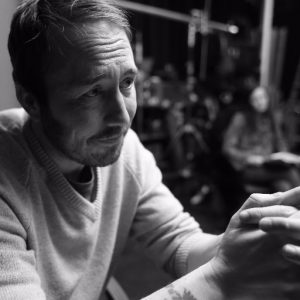 Stephan Eirik Clark is the author of the short story collection Vladimir's Mustache, a finalist for the Minnesota Book Award, and the novel Sweetness #9, which was named one of the twenty-five best books of 2014 by the editors of Amazon Canada, featured on NPR's "Fresh Air" and The Colbert Report, and reviewed by The Chicago Tribune, The Huffington Post, The New York Times, Oprah, and The Toronto Star, among others. A one-time member of USC Film School, Stephan worked on the film adaptation of Sweetness #9 for Mar-Key Pictures. A former Fulbright Fellow to Ukraine, he holds a Ph.D. in Literature and Creative Writing from the University of Southern California and a Master's Degree in Literature (creative writing emphasis) from the University of California, Davis. Born in West Germany, Stephan split much of his childhood between England and the United States. He has lived in five states and five countries, and now resides in St. Paul.  Find him online at www.stephanclark.com.
---
ALICE EVE COHEN
Playwriting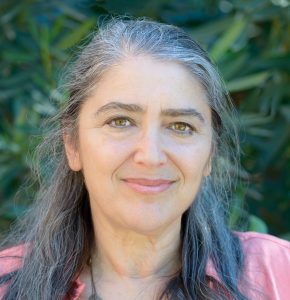 Alice Eve Cohen is a playwright, solo theatre artist, and memoirist. Winner of the 2021 National Jewish Playwriting Contest for Oklahoma Samovar, she received the 2019 Jane Chambers Playwriting Award for In the Cervix of Others, which is a finalist for the 2022 Ashland New Play Festival and an official selection of the 2022 Women Playwrights International Conference. Her new play Hotel Limbo has been selected for development by The Orchard Project's 2022 Audio Lab. Cohen's plays have been produced and developed by (partial list) the Kitchen Theatre Company, New York Theatre Workshop, Jewish Plays Project, New Georges, Minnesota Jewish Theatre Company, Jewish Repertory Theatre of Western NY, American Opera Works, Cherry Lane Theatre, The Women's Project, Philadelphia Women's Theatre Festival, LA Women's Theatre Festival, Adirondack Theatre Festival, Tampa Bay Performing Arts Center, The Smithsonian's Discovery Theatre, and theatres in Europe, Israel, and the Caribbean. Recipient of fellowships and grants for her work from NYSCA, the NEA, VCCA, and an Emmy Award Special Commendation, she is a two-time O'Neill finalist, and her plays have been nominated for 5 Broadway World Awards. Her memoirs, published by Penguin and Algonquin, have been honored with the Elle Literary Grand Prize for Nonfiction and Oprah magazine's 25 Best Books of Summer. Her monologues are published by Smith & Kraus in The Best Men's Stage Monologues 2022, and The Best Women's Stage Monologues 2022; and by Applause Theatre & Cinema Books, ­in Best Monologues for Women 2020 and She Persisted: 100 Monologues by Women Over 40. A member of Ensemble Studio Theatre, EST Playwrights Unit, New York Theatre Workshop's Usual Suspects, Honor Roll!, the Dramatists Guild, and the Author's Guild, she has a BA cum laude in anthropology and theatre from Princeton University and an MFA in creative writing from The New School. Alice teaches playwriting at the Augsburg MFA Program in Creative Writing and at The New School, where she received the 2020 University Distinguished Teaching Award. Visit her at www.AliceEveCohen.com
---
---
ANIKA FAJARDO
Creative Nonfiction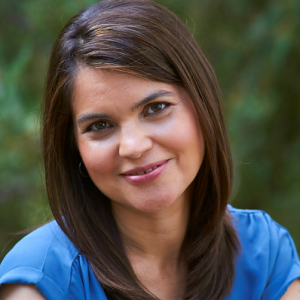 Anika Fajardo Anika Fajardo was born in Colombia and raised in Minnesota. She is the author of a book about that experience, Magical Realism for Non-Believers: A Memoir of Finding Family (University of Minnesota Press, 2019), which was awarded Best Book (Nonfiction) of 2020 from City Pages. Her debut middle-grade novel What If a Fish (Simon & Schuster, 2020) was awarded the 2021 Minnesota Book Award. Fajardo also wrote Encanto: A Tale of Three Sisters, the middle-grade tie-in novel for the Disney film Encanto. Her next book for young readers, Meet Me Halfway (Simon & Schuster) will be published in fall 2022. Her writing for adults and children has appeared in numerous publications including Brief Encounters: A Collection of Contemporary Nonfiction (Norton), We Are Meant to Rise: Voices for Justice from Minneapolis to the World (U of Minnesota Press), and Sky Blue Waters: Great Stories for Young Readers (U of Minnesota Press). She lives with her family in the very literary city of Minneapolis.
---
ANDY FROEMKE
Screenwriting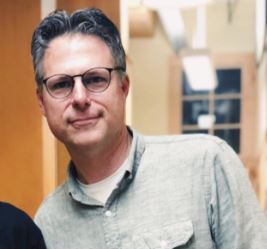 Andy Froemke is a screenwriter and filmmaker from Minnesota and is a proud member of the Writer's Guild of America. In 2016, Andy won the IFP North/Knight Foundation Screenwriting Residency with his historical biopic about Henry Berry Lowrie, The Lowrie Gang. He followed that up with Steal Away, the story of Robert Smalls, a slave who overcame incredible obstacles to free himself and his family during the Civil War. Steal Away is currently in development at Amazon Studios with Academy Award winner Charles Burnett attached as director. In 2019, Andy got behind the camera writing and directing Song Without Words, an award-winning short at the LA Shorts Int'l Film Festival. He recently adapted the acclaimed memoir, Prison Baby, a deeply personal and inspiring memoir recounting one woman's struggles to find self-acceptance. The script has recently been optioned by Rickshaw Films. When he's not writing, he mentors fellow writers in the MFA program at Augsburg University.
---
Michael kleber-diggs
Poetry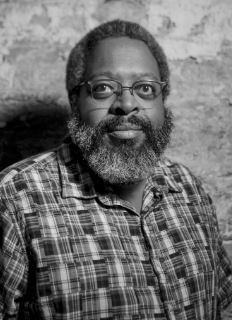 Michael Kleber-Diggs (KLEE-burr digs) (he / him / his) is a poet, essayist, literary critic, and arts educator. His debut poetry collection, Worldly Things (Milkweed Editions 2021), won the Max Ritvo Poetry Prize, the 2022 Hefner Heitz Kansas Book Award in Poetry, and was a finalist for the 2022 Minnesota Book Award. His essay, "On the Complex Flavors of Black Joy," is included in the anthology There's a Revolution Outside, My Love: Letters from a Crisis, edited by Tracy K. Smith and John Freeman. Another essay, "There Was a Tremendous Softness," is forthcoming in A Darker Wilderness: An Anthology of Black Nature Writing, edited by Erin Sharkey (Milkweed Editions, 2022). Among other places, Michael's writing has appeared in Concision, Spillway, Great River Review, Water~Stone Review, Poem-a-Day, Poetry Daily, Poetry Northwest, Potomac Review, Hunger Mountain, Memorious, and several other journals and anthologies. Michael is a past Fellow with the Givens Foundation for African American Literature, a past-winner of the Loft Mentor Series in Poetry, and the former Poet Laureate of Anoka County libraries. Since 2016, Michael has been an instructor with the Minnesota Prison Writing Workshop. His work has been nominated for a Pushcart Prize and Best of the Net and has been supported by the Minnesota State Arts Board, the Jerome Foundation, and the Metropolitan Regional Arts Council. 
---
Carson Kreitzer
Playwriting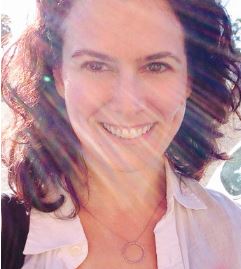 Carson Kreitzer is a playwright, lyricist, and librettist. Her musical LEMPICKA, co-written with Matt Gould and directed by Rachel Chavkin, was produced last summer at the La Jolla Playhouse. Other projects include Capital Crime!, a play with songs set in Gilded Age New York, and a trio of plays about the climate crisis: green, TIMEBOMB, and a new play inspired by her time in Svalbard, sailing with The Arctic Circle Artist and Scientist Residency Program. Immediately following the Residency this year, she will continue her research, sailing in Greenland. Her plays include The Love Song of J. Robert Oppenheimer (Rosenthal New Play Prize, Stavis Award), The Slow Drag (New York and London) and Lasso of Truth (NNPN Rolling World Premiere). She is an Affiliated Writer with The Playwrights' Center, an alumna of New Dramatists, and was the first Playwrights of New York (PoNY) Fellow at the Lark. She has been a Guggenheim and MacDowell Fellow, and received support from the NEA, TCG, and the Jerome and McKnight Foundations.  Her collection SELF DEFENSE and other plays is available from No Passport Press.
---
---
Lindsay starck
Director, Fiction
Lindsay Starck, Director of the MFA program, earned her B.A. in Literature from Yale, her M.F.A in Fiction from Notre Dame, and her Ph.D. in Comparative Literature from the University of North Carolina at Chapel Hill. At UNC, she served as Fiction Editor and Editor-in-Chief of The Carolina Quarterly. She is the author of Noah's Wife, and her short prose has recently appeared in AGNI, Ploughshares, and the Southern Review, among other places. Her story "Baikal," which appeared in the New England Review, won a Pushcart Prize in 2022. Her second novel, Monsters We Have Made, is forthcoming from Vintage Books. When she isn't writing or teaching, she's traveling with her husband or training their dog, Cedar.
---
Publishing Faculty
Nayt rundquist
Nayt Rundquist (they/them) has edited and designed books with New Rivers Press, Red Dragonfly Press, and North Dakota State University Press. They served as Managing Editor of New Rivers for eight years, during which many of the press's books won regional and national awards and hit bestseller lists. Rundquist is an editor; anthologist; writer of horror, science fiction, fantasy, and weird literary fiction; and professor of publishing, creative writing, literature, and composition courses. Their odd scribblings can be found in Inverted Syntax, Digging Through the Fat, Roi Fainéant, X-R-A-Y Lit Mag, Fast Flesh Literary, The Citron Review, and anthologized in Unbound: Composing Home (New Rivers Press 2022). They live just outside space and time with their artist-jeweler wife and their fifth-dimensional dogs.
https://linktr.ee/nayt.rundquist