For more information or to talk with MFA faculty, e-mail mfa@augsburg.edu.
Karen Babine
Karen Babine is the author of All the Wild Hungers: A Season of Cooking and Cancer (Milkweed Editions, 2019) and Water and What We Know: Following the Roots of a Northern Life (University of Minnesota, 2015), winner of the 2016 Minnesota Book Award for memoir/creative nonfiction, finalist for the Midwest Book Award and the Northeastern Minnesota Book Award. She also edits Assay: A Journal of Nonfiction Studies. Her work has appeared in such journals as Brevity, River Teeth, North American Review, Slag Glass City, Sweet. Her work has twice been listed as a Notable in the 2014 Best American Essays. She holds an MFA in creative nonfiction from Eastern Washington University and a PhD in English from the University of Nebraska-Lincoln. She lives and writes in Minnesota. Find her on Twitter , Instagram, and online at www.karenbabine.com.
---
STEPHAN EIRIK CLARK
Stephan Eirik Clark, Director of the MFA program, is the author of the short story collection Vladimir's Mustache, a finalist for the Minnesota Book Award, and the novel Sweetness #9, which was named one of the twenty-five best books of 2014 by the editors of Amazon Canada, featured on NPR's "Fresh Air" and The Colbert Report, and reviewed by The Boston Globe, The Chicago Tribune, The Huffington Post, The New York Times, Oprah, and The Toronto Star, among other publications. A former member of USC Film School, he has worked on the film adaptation of Sweetness #9 for Mar-Key Pictures and seen his screenwriting honored by the Monterey County Film Commission and Zoetrope Studios. His short stories and essays have appeared in The Atlantic, Ninth Letter, Witness, LA Weekly, and Cincinnati Review, among other places. His creative nonfiction has twice been recognized as notable in the Best American Essays anthology. A former Fulbright Fellow to Ukraine, he holds a Ph.D. in Literature and Creative Writing from the University of Southern California.
Born in West Germany, Clark split much of his childhood between England and the United States. He has lived in five states and five countries, including Ukraine, where he served a Fulbright Fellowship, and Russia. His website is www.stephanclark.com
---
CASS DALGLISH
Cass Dalglish is a fiction writer and prose poet who has written television news and documentaries as a broadcast journalist. Her published books include the novels Nin (Spinsters Ink) and Sweetgrass (finalist for a Minnesota Book Award), and a book-length prose poem Humming the Blues (Calyx Books). Humming the Blues is a jazz interpretation of the Sumerian cuneiform signs in Enheduanna's Song to Inanna (Ancient Iraq, 2350 BCE). She was an invited speaker during the post museum session of the conference: Inanna — Live at the British Museum, London 2007, and selected for the McKnight/Walker/mnartists.org "Five Minutes of Fame" for her animation of her interpretation of the Song to Inanna. A recipient of The Loft Literary Center Minnesota Writers' Career Initiative Grant, she received the 2011 Distinguished Teaching and Learning Award For Excellence in Mentoring and Advising from Augsburg University. She holds an MFA in creative writing from Vermont College of Fine Arts and a PhD in writing with a concentration in ancient women's writing from The Union Institute.  On the web: cassdalglish.com
---
HEID E. ERDRICH
Heid E. Erdrich is author of five collections of poetry, most recently Curator of Ephemera at the New Museum for Archaic Media from Michigan State University Press. She is editor of two anthologies of literature by Native writers including NEW POETS OF NATIVE NATIONS from Graywolf Press. Her recent non-fiction work is Original Local: Indigenous Foods, Stories and Recipes. Heid's writing has won awards and support from Native Arts and Culture Foundation, Loft Literary Center, Minnesota State Arts Board, Lannan Foundation, Minnesota Book Awards, and more. You can see her collaborative poem films on her Vimeo channel. Heid grew up in Wahpeton, North Dakota and is Ojibwe enrolled at Turtle Mountain. She is a Mentor in poetry and mixed genre in the low-residency MFA Creative Writing program of Augsburg University.
---
MARYA HORNBACHER
Marya Hornbacher is an award-winning essayist, journalist, novelist, poet, and the New York Times bestselling author of five bo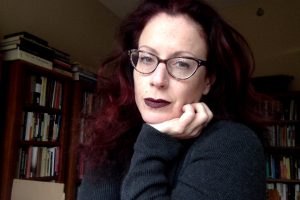 oks. Her writing appears regularly in literary and journalistic publications around the world, including the New York Times, Boston Globe, Smithsonian Magazine, Crazyhorse, AGNI, Gulf Coast, The Normal School, Fourth Genre, DIAGRAM, and many others. Her sixth book, a work of long-form journalism, will be published by Houghton Mifflin Harcourt in late 2019, and her seventh, a collection of essays, will appear the following year. She is the recipient of the Annie Dillard Award for Nonfiction, the Donald Barthelme Prize for Short Prose, and the Fountain House Humanitarian Award for her activism. She is a 2018 Logan Nonfiction Fellow with the Carey Institute for Global Good, and teaches in the MFA programs at the University of Nebraska at Omaha and Augsburg University.
---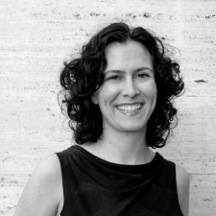 Carson Kreitzer
Carson Kreitzer's Lasso of Truth is enjoying a National New Play Network Rolling World Premiere this year, with productions at Marin Theatre Company, Synchronicity in Atlanta, and Unicorn Theatre in Kansas City. She is a member of the Workhaus Collective, an alumna of New Dramatists, and a Core Member and current Board Member of the Playwrights' Center in Minneapolis.  She and composer Matt Gould are currently under commission from Yale Rep and New Dramatists for their new musical LEMPICKA. She is writing a new play for the Guthrie Theatre, supported by a grant from the Toulmin Foundation, and is the current Dowling Annaghmakerrig Fellow. Carson is the past recipient of two Jerome Fellowships and support from the NEA and NYSCA. She  was the first Playwrights of New York (PoNY) Fellow at the Lark Play Development Center. won two McKnight Advancement Grants and was recently named a McKnight winner — for the third time. Her collection SELF DEFENSE and other plays is available from No Passport Press.
---
Sarah Myers
Sarah Myers's solo play I Do Today will be featured this fall (2016) in Chicago as part of Greenhouse Theater Center's Solo Celebration, and her script The Realm was produced this past spring by The Other Theatre Company, also in Chicago. Her other work has been produced and developed at the Wild Project, FronteraFest, the Off Center, the Blue Theater, the David Mark Cohen New Works Festival, the Women & Theater Conference, and Indiana Repertory Theater, among others. Published plays include The Realm (Bonderman National Youth Playwriting Award), God of the Gaps (Pushcart Prize nominee), and In and Out. Sarah is a former company member of Austin-based theatre collective Rude Mechanicals and an ongoing collaborator with Sod House Theater, a company that creates adaptations and new works with communities throughout Minnesota.
---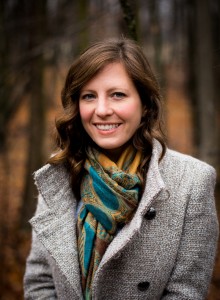 Lindsay starck
Lindsay Starck, Associate Director of the MFA program, was born in Wisconsin and raised in the Milwaukee Public Library. She earned her B.A. in Literature from Yale, her M.F.A in Fiction from Notre Dame, and her Ph.D. in Comparative Literature from the University of North Carolina at Chapel Hill. At UNC, she served first as Fiction Editor and then as Editor-in-Chief of The Carolina Quarterly. Her first novel, Noah's Wife, was published by G.P. Putnam's Sons in January 2016. Her short fiction has recently appeared in Ploughshares and The Cincinnati Review.
---
Ted Thompson
Ted Thompson is the author of The Land of Steady Habits, which was published by Little, Brown in 2014 and was a finalist for the Center for Fiction Flaherty-Dunnan First Novel Prize. The novel has been adapted by Netflix into a feature film written and directed by Nicole Holofcener, starring Ben Mendelsohn, Edie Falco and Connie Britton,  released in 2018. His short stories have been published in Tin House, American Short Fiction, One Teen Story and Best New American Voices, and he's had fellowships from the Bread Loaf Writers' Conference, the MacDowell Colony, the Ledig House at Writers Omi, and the Elizabeth George Foundation. A graduate of the Iowa Writers' Workshop, Ted has taught at Amherst College and in the Brooklyn College MFA program. He lives in Brooklyn with his family.
---
CARY WATERMAN
Cary Waterman is a poet and creative nonfiction writer. Her published books include The Salamander Migration (University of Pittsburgh Press), When I Looked Back You Were Gone (finalist for the Minnesota Book Award), and Book of Fire (Nodin Press). Her work appears in many anthologies including A Geography of Poets, Poets Against the War and The Logan House Anthology of 21st Century American Poetry. She has won awards from the Bush Foundation, The McKnight Foundation and the Minnesota State Arts Board. She has had residencies and the Tyrone Guthrie Centre in Ireland and the MacDowell Colony. For many years she was Poet-in-Residence with the Minnesota Writers in the Schools program. She has an undergraduate degree in English from the University of Denver and a master's degree from Minnesota State University-Mankato.
---
Publishing Faculty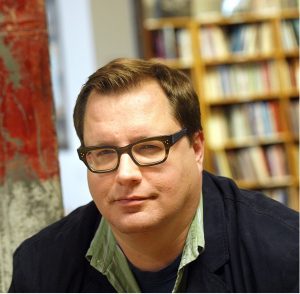 JAMES Cihlar
James Cihlar has worked as a Managing Editor, Poetry Editor, and Director of Marketing and Sales at such presses as Milkweed Editions, Coffee House Press, and New Rivers Press, and he has worked as a freelance copyeditor for Etruscan Press. He is the author of the poetry books Rancho Nostalgia, Undoing, A Conversation with My Imaginary Daughter, and Metaphysical Bailout. His writing has appeared in The American Poetry Review, The Threepenny Review, Prairie Schooner, Nimrod, and Lambda Literary Review. He has won the Bloom Chapbook Prize, and he has received two Artist Initiative Grants in Poetry from the Minnesota State Arts Board. His website is www.jimcihlar.com.