June 29-August 14, 2020
Each summer, our students, mentors, and a host of visitors come together for a ten-day residency that includes craft talks, workshops, readings, panels on publishing, and more. This year, owing to the Covid-19 pandemic, the residency will be held online, with its events delivered via Zoom, YouTube, Instagram Live, Moodle, podcasts, and other means, from June 29-August 14, 2020. The 2021 residency is currently scheduled to take place at the Hyatt Regency, in Bloomington, from July 15 to July 25, 2021.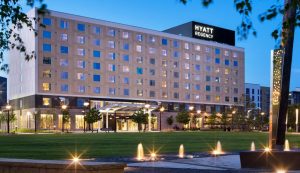 Our 2020 visiting writers include Ben Percy (fiction), John Medeiros (nonfiction), winner of the 2020 Howling Bird Book Prize, and Andy Froemke (screenwriting). Visitors in poetry and playwriting will be named in the coming weeks.
To see a sample summer residency schedule, explore the 2019 summer residency program.