We Help Auggies Find Meaningful Work
History
In 2009, the Clair and Gladys Strommen Center for Meaningful Work was established to recognize Mr. and Mrs. Strommen's personal commitment to creating meaning and purpose in work and life. The Strommen Center became the fourth of Augsburg's Centers of Commitment that lift up our core values and live out the institutional vocation. The four Centers of Commitment include the Christensen Center for Vocation, Center for Global Education and Experience, Sabo Center for Democracy and Citizenship, and the Strommen Center for Meaningful work.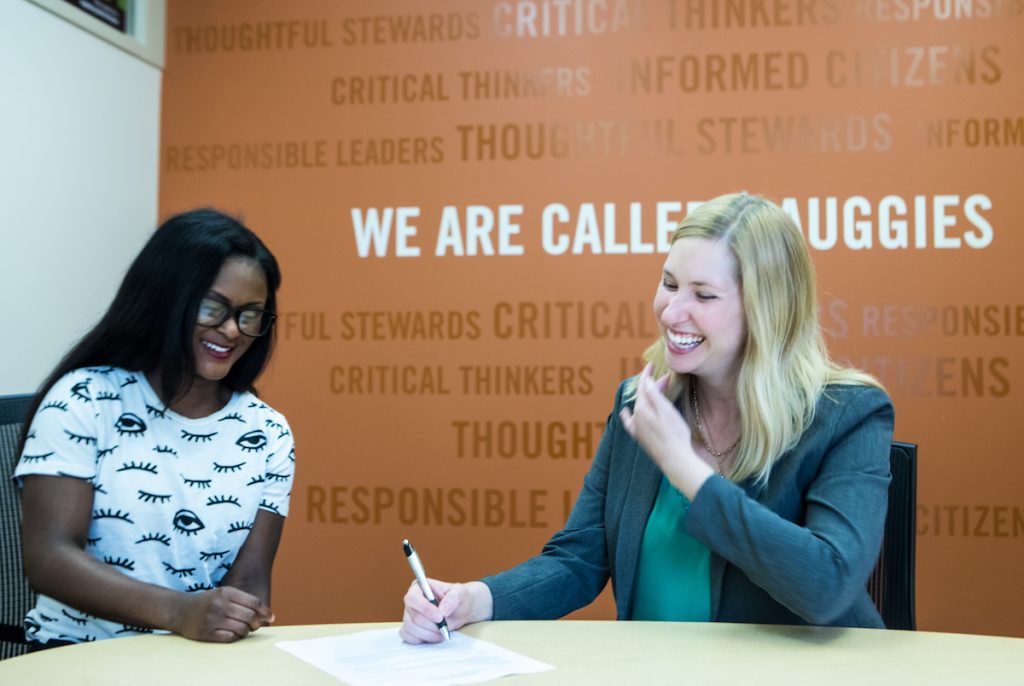 Mission
Through collaborative efforts the Clair and Gladys Strommen Center for Meaningful Work will engage the entire community in promoting working with purpose by:
Providing leadership to the campus community to incorporate employer needs, labor market trends, and industry developments in planning and business decisions.
Facilitating relationships between employers and the campus community, including students, faculty and staff.
Providing career education and planning services that will empower students to make effective major and career choices.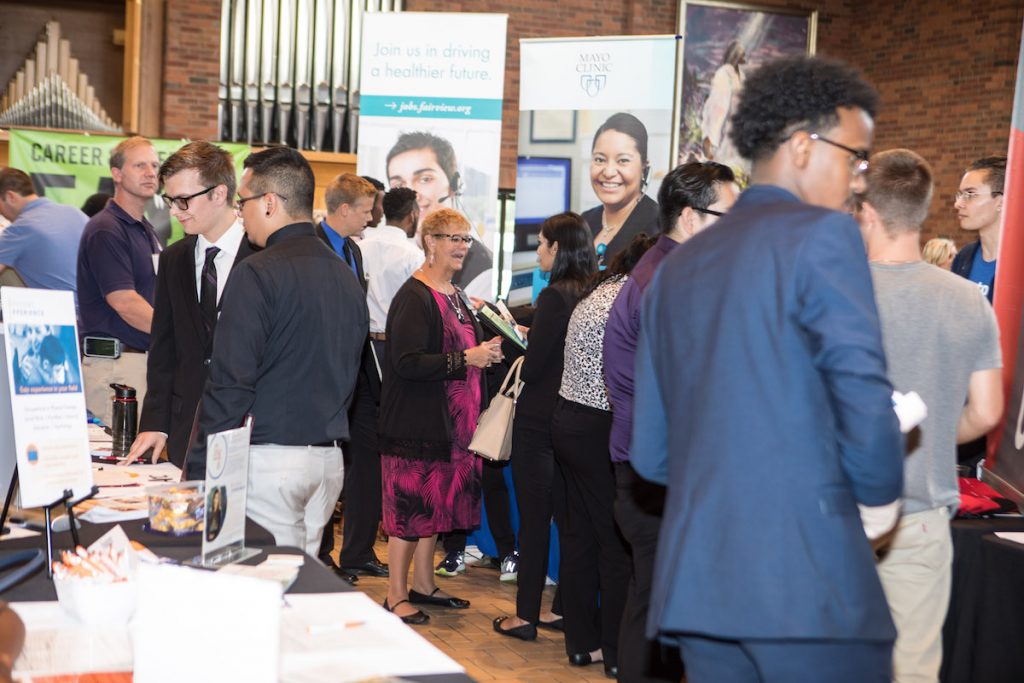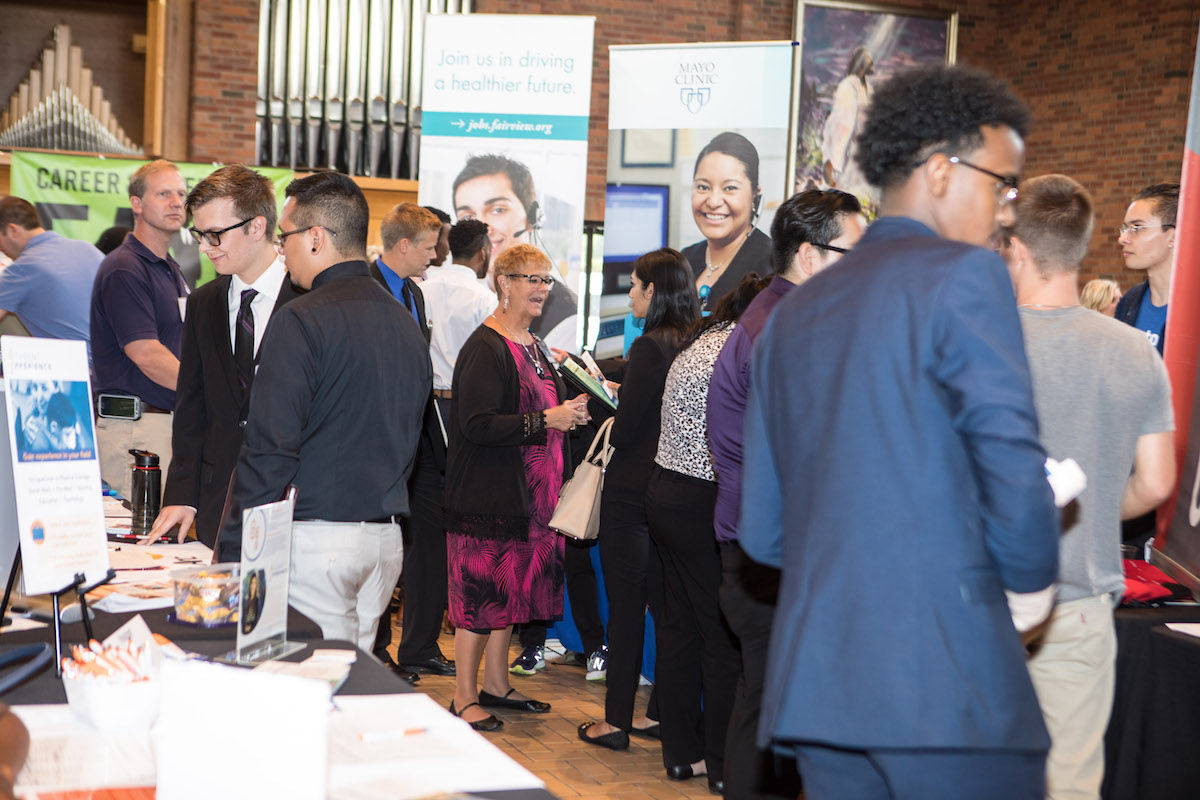 Contact Us
Strommen Career and Internship Services
Christensen Center, Suite 100
Phone: 612-330-1148