Find your
place to
belong
You belong at Augsburg
because you aren't satisfied with simple answers or the status quo.
You're ready to soar past limitations and to question why those limits exist in the first place.
You want to make a difference
and still have a social life.
You want to finish your degree in a place where
your hard work and experiences are valued and your perspectives are challenged.
So bring your street smarts and your book smarts to face local and global issues.
Study with Fulbright scholars and champion athletes.
Hang out with world travelers, scientific masterminds, and talented artists.
Come hungry to learn.
Graduate ready to serve
and lead with confidence.
You belong at Augsburg.
We Are Called. Auggies.
Angelina '24
Social Work
"Transferring to Augsburg was shockingly easy. I went to two post-secondary schools before coming to Augsburg. The counselors helped me through the process of getting all my transcripts sent over and submitting my application, and the whole process did not take long at all. Upon arriving at Augsburg I felt immediately welcomed and supported—something I hadn't felt at the other schools I attended."
MAJORS AND PROGRAMS
Get the degree that takes you where you want to go.
Paying for your degree
Scholarships and financial aid can be confusing. We're here to help.
Make your transfer plan
Apply, enroll, or just ask questions. You have our support, every step of the way.
Birdy '23
Biology
"After just one semester at Augsburg, I felt like I belonged. I was able to get a generous transfer scholarship from the university. Augsburg has additional scholarship opportunities for students every year. Student voices matter here. Augsburg invites students to be a part of the planning committee with faculty and staff, and they enact plans alongside students. Professors do their best to meet students where they are at."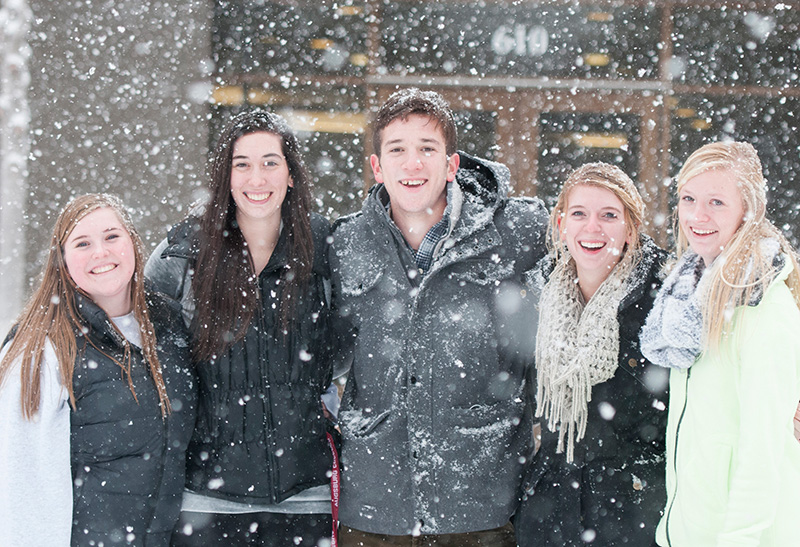 Attend a university you can brag about
Be proud of your education, your work, and yourself. Get a degree with a respected reputation.
Autumn '20
Psychology
"The class sizes are so amazing, and it really gives students an edge because we are able to get more attention from our professors. Augsburg has given me the tools I need to take my education and put it into my everyday life. Augsburg has also given me not only the education that I gained in the classroom, but a large idea of what it is to be a member of a community, to learn and grow in other cultures."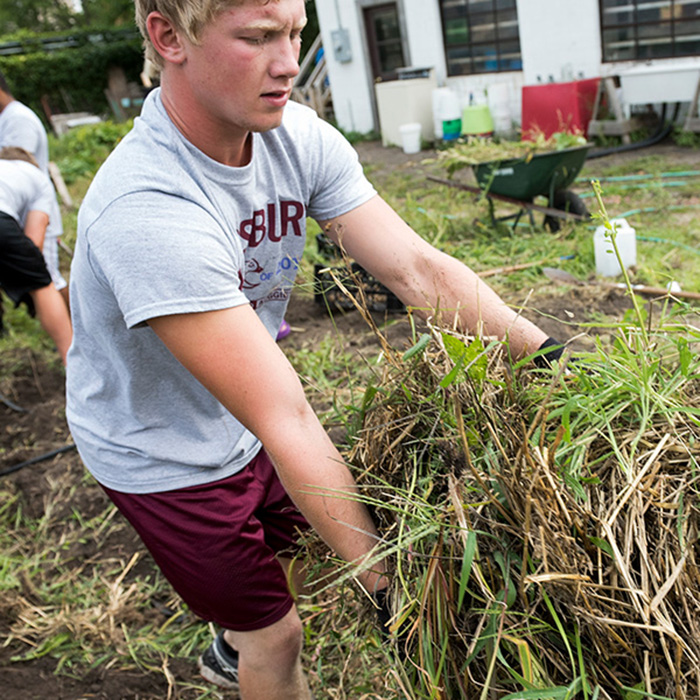 Get an education that gives back
Be an activist, advocate, and agent of change—all while you earn college credit. Get involved and partner with the community to make our neighborhood, our city, and our world a better place.
Your urban home base
Get an award-winning education in vibrant Minneapolis, where there's a lot to do and a lot to learn.
Augsburg's urban campus is:
A friendly community in a bustling city
Blocks from the Mississippi River
Full of green space to rest, study, and hang out
Get to know the Twin Cities, where you can enjoy a lively culture and a strong economy, including 18 Fortune 500 companies, lots of food and entertainment options, and plenty of places within reach by walking or public transit.