Get an MBA grounded in the real world!
ACBSP accredited
Earn your MBA in 26 months with a cohort model.
Study abroad in Europe.
Collaborate with world-famous Mayo Clinic and Fortune 500 companies through experiential learning.
Best value in terms of cost in Twin Cities and Rochester area (approximately $26,964).
Attend an info session to begin your MBA today
Can't make it to a session?
What to expect in the Augsburg MBA
The Master of Business Administration at Augsburg University is designed with you in mind.
Complete your accredited, affordable, and practical MBA degree in 26 months, one evening per week.
Convenient schedule – Evening classes designed for working professionals
Engaging format – Connect in person with fellow students in a small cohort model
Experiential learning – Business simulations and field study with active companies
Multiple locations – Minneapolis-St. Paul and Rochester, Minnesota
Built-in support – Small class sizes means professors know your name and mentors offer guidance
Global and local – Leverage technology to solve business problems big and small
Have more questions? Register to attend an info session.
MBA Concentrations
Business analytics concentration – Interpret data, predict trends, and let numbers tell the story with tools like Python, R, SQL, and Tableau.
Entrepreneurship concentration – Assess risks, develop new products or services, and turn business ideas into reality.
Finance concentration – Focus on accounting, investing theory and practice, portfolio management, and international finance.
Leadership concentration – Be strategic, turn theory into practice responsibly, and develop cultural competence to be effective in international business.
Not sure which MBA concentration is for you? Request information from an admissions representative.
This MBA is for doers, movers, and shakers.
Augsburg's MBA cohort model places you in realistic business simulations and field study to put your knowledge into action. This is experiential learning that online-only MBAs can't provide.
How you'll put theory into practice:
International travel courses – Experiential learning with global businesses in Europe and Latin America
Management Consulting Project – Collaborate with Fortune 500 companies, executives, and small businesses in field studies
Mayo Innovation Scholars Program – Gain hands-on experience combining business and biomedical research with the prestigious Mayo Clinic (Please note: The 2021-22 Mayo Scholars Program is suspended due to COVID-19; we are hopeful the program will be reinstated next year.)
"I have recently started a new job with ProPartners Financial. They are a crop and input agriculture finance company. I believe I got this position because of my MBA and in particular, my final MBA Consulting Project. I worked with a local farm with their Aronia Berry production, looking at channels to bring the berries to market. I had the opportunity to learn about the struggles farmers go through with managing their business. This relates to what I do now – dealing with farmers and providing the financing for their products when they may not have the working capital to purchase the product otherwise." 
–Josh Sandelin, '18 MBA
Don't wait—apply now!
A Graduate degree that pays off: MBA
About our Minneapolis campus
Address:
2211 Riverside Avenue
Minneapolis, MN 55454
Augsburg University's campus in Minneapolis surrounds Murphy Square, the city's oldest park. The Mississippi River and the Seven Corners theater district are just a few blocks away, and convenient bus routes and light rail transit lines unite Augsburg with the greater Twin Cities area of Minnesota state, which boasts a robust economy, a vibrant culture and events, and a nationally recognized quality of life. There are more than a dozen Fortune 500 companies in the Minneapolis-St. Paul metropolitan area, including Target, Best Buy, General Mills, 3M, and Thrivent Financial.
About our Rochester location
Address:
810 3rd Avenue SE
Rochester, MN 55904
Recognized as a hub of innovation, Rochester, Minnesota, is a regional home for medicine, technology, and business, and it's one of the state's fastest growing communities. Augsburg's Rochester site is located at Bethel Lutheran Church just south of downtown and offers courses with applied learning in graduate programs.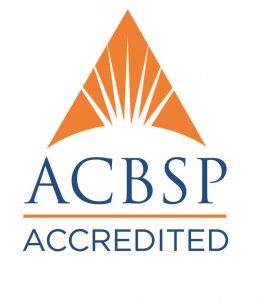 The Augsburg MBA Program is accredited by the Accreditation Council for Business Schools and Programs. Visit the ACBSP website for more information.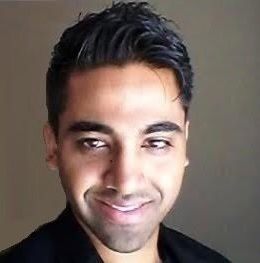 Augsburg University is accredited by the Higher Learning Commission. For more information, see Accreditation, Approvals, and Memberships.
"I highly recommend the Augsburg MBA program for any clinician seeking to transform health care by applying business acumen with the art of healing. The Augsburg MBA program elevated my ability to think globally and speak the business language needed to more effectively implement change across my organization. The flexibility, support, and pace of the Augsburg MBA program allowed for a healthy work life balance while easily promoting a two-year line of sight toward matriculation."
—Navid A. '19 MBA