Don't settle for an online-only program. Get an MBA grounded in the real world.
Earn your MBA in 26 months with a cohort model.
Study abroad in Europe or Latin America.
Collaborate with world-famous Mayo Clinic and Fortune 500 companies through experiential learning.
Get an $8,000 scholarship toward your degree.
New: Business Analytics class! Learn to utilize data to make decisions regarding product design, marketing, organizational structure, and strategic planning
Attend an info session to begin your MBA this fall
Can't make it to a session?
What to expect in the Augsburg MBA
The Master of Business Administration at Augsburg University is designed with you in mind.
Complete your accredited, affordable, and practical MBA degree in 26 months, one evening per week!
Convenient schedule – Evening classes designed for working professionals
Engaging format – Connect in person with fellow students in a small cohort model
Experiential learning – Business simulations and field study with active companies
Good locations – Minneapolis-St. Paul and Rochester, Minnesota
Built-in support – Small class sizes means professors know your name and mentors offer guidance
Global and local – Leverage technology to solve business problems big and small
Have more questions? Attend an info session.
Concentrations
Entrepreneurship concentration – Assess risks, develop new products or services, and turn business ideas into reality.
Finance concentration – Focus on accounting, investing theory and practice, portfolio management, and international finance.
Leadership concentration – Be strategic, turn theory into practice responsibly, and develop cultural competence to be effective in international business.
Business analytics concentration – coming soon – Interpret data, predict trends, and let numbers tell the story with tools like Python, R, SQL, and Tableau.
Not sure which MBA concentration is for you? Request information.
The advantage of an in-person MBA
Hands-on business leaders need an in-person MBA program.
No hiding behind a computer—this MBA is for doers, movers, and shakers.
Augsburg's MBA cohort model places you in realistic business simulations and field study to put your knowledge into action. This is experiential learning that online-only MBAs can't provide.
How you'll put theory into practice:
International travel courses – Experiential learning with global businesses in Europe and Latin America
Management Consulting Project – Collaborate with Fortune 500 companies and small businesses in field studies
Mayo Innovation Scholars Program – Gain hands-on experience combining business and biomedical research with the prestigious Mayo Clinic
$8,000 scholarship for new students
Applicants who enroll in the Augsburg MBA program in 2019 are eligible to receive an $8,000 scholarship over two years.
Don't wait—apply now.
NCA accredited | Member of and candidate for ACBSP accreditation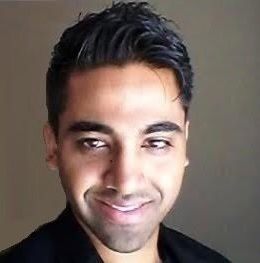 "I highly recommend the Augsburg MBA program for any clinician seeking to transform healthcare by applying business acumen with the art of healing. The Augsburg MBA program elevated my ability to think globally and speak the business language needed to more effectively implement change across my organization. The flexibility, support and pace of the Augsburg MBA program allowed for a healthy work life balance while easily promoting a two year line of sight towards matriculation." Navid A., 2019