Chad Leonard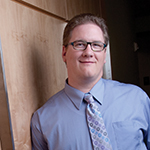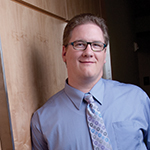 I'm able to take what I learn into the workplace the very next day and use that knowledge to solve significant business problems.
The ethics-based Augsburg MBA program has been helpful to Chad in his career as a business operations and resource planner for a major medical manufacturer. What he's learned has helped him in thinking about how morals and ethics guide decision-making. "Sometimes that is more important than the bottom line because my decision has an impact on my friends."
The professors bring richness to the program because they combine a background in academia with real-world experience. And they get what it means to be an adult learner.
I just clicked with the other students in my cohort. We get along very well. If I were building a dream team staff, I would tap them.
Peter Troolin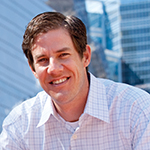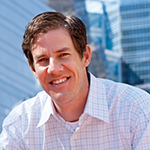 Before moving in to financial services, Peter had earned an engineering degree and then worked in the industrial engineering field. His education and experience taught him critical thinking skills how to approach complex problems, but financial services required a new skillset.
"The MBA didn't cross my mind until I got into the financial world. It has supplied the information I need to be successful in business." The Augsburg MBA program has given Peter the business perspectives he needed to be successful.
"I think having an MBA will open up doors in my career. I'm looking forward to see where it will take me."
Tony Wagner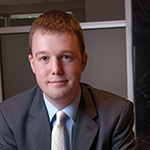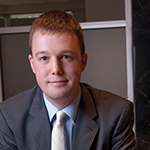 Getting an MBA was the logical next step in Tony Wagner's career path. He shopped around and decided Augsburg was the best value. "Why would I take classes for three years when I can finish in less than two years?" He says the fast-paced schedule is perfect for students who are working full time and still want to have a life outside of grad school.
After working in IT for several years, Tony wanted an MBA to build on his knowledge with more than textbook examples and case studies. At Augsburg, professors draw on what they've learned in the business world. "They are distinguished in their fields. They haven't spent their entire life in academia."
Having class with the same people week after week has given Tony more than new friendships—he's found 15 colleagues he can go to for advice or answers. "Engaging the material through discussion allows our cohort to go beyond the textbook. The professors draw us in with their insight, and then we add our own experiences."
Dell Moore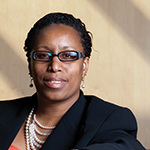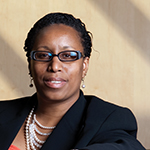 Dell Moore came to Augsburg to propel her career forward. In 10 years she wants to have her own business, but her short-term goal is to move in to upper level management in her field. "An MBA will help me realize both of these goals." Dell had gained leadership experience in her career, but she knew an MBA would give her the skills she needed to advance professionally.
She also found networking opportunities and connected with the students in her cohort to learn about their experiences. "It's helpful to get different career perspectives from other students and to learn how they deal with challenges in the workplace."
"Networking with students from different organizations and career perspectives is very beneficial. It's helpful to learn how they deal with challenges in the workplace."