Residence Life provides a comfortable, secure, and enjoyable environment for students living on campus at
Augsburg University.
Live on campus at Augsburg to experience the best of your path, your people, and your place.
YOUR PATH
Spend less time commuting and more time doing what you want.
There's no need to worry about traffic and parking when you live on campus. As you prepare for the next steps in your field of study, you'll have more flexibility each day to connect and study with peers, learn about career opportunities, and be a part of hands-on learning and research projects.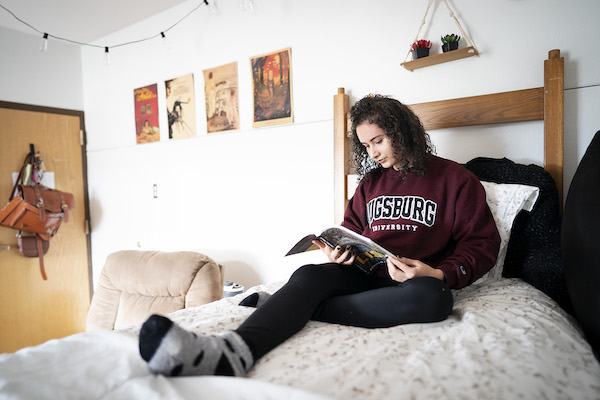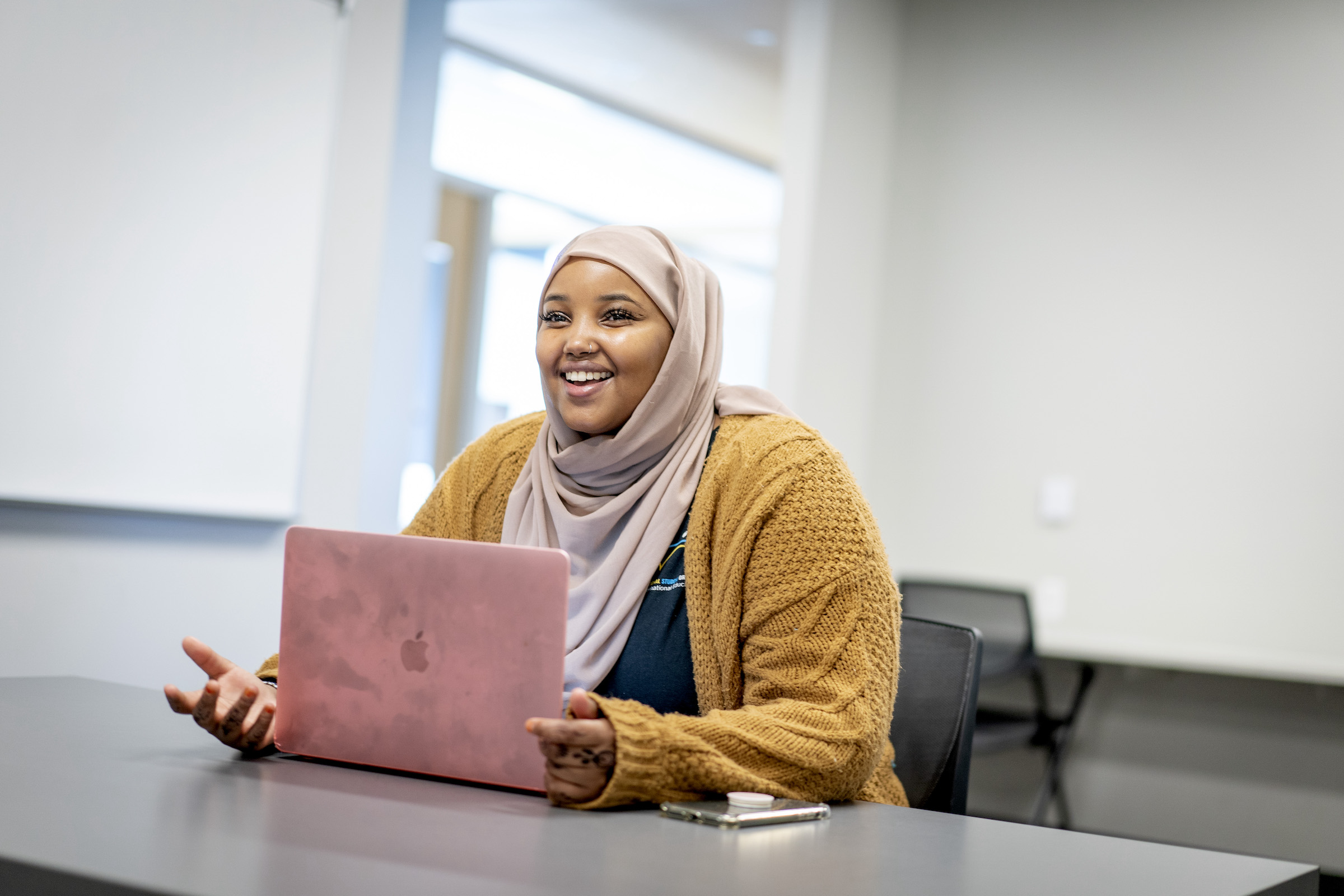 Shamsa '21
POLITICAL SCIENCE AND INTERNATIONAL
RELATIONS MAJOR
"It's very convenient being able to live on campus—in five minutes to be able to get ready and go to your class and do your thing. You share living spaces so you really can get to know your peers or your class. I really am grateful that I was able to live on campus. It's a really amazing thing."
YOUR PEOPLE
Form long-lasting relationships with friends, professors, and staff.
A big part of college is friends you make along the way. Check out organizations within Augsburg's diverse student body, and be a part of on-campus events, activities, clubs, and athletic events. And whenever you need it, talk with faculty and staff members who care about you and your professional growth.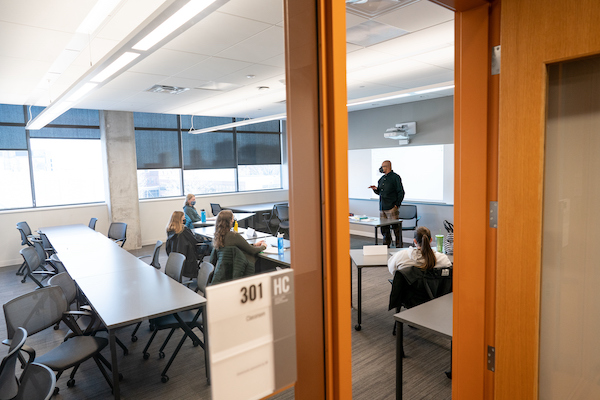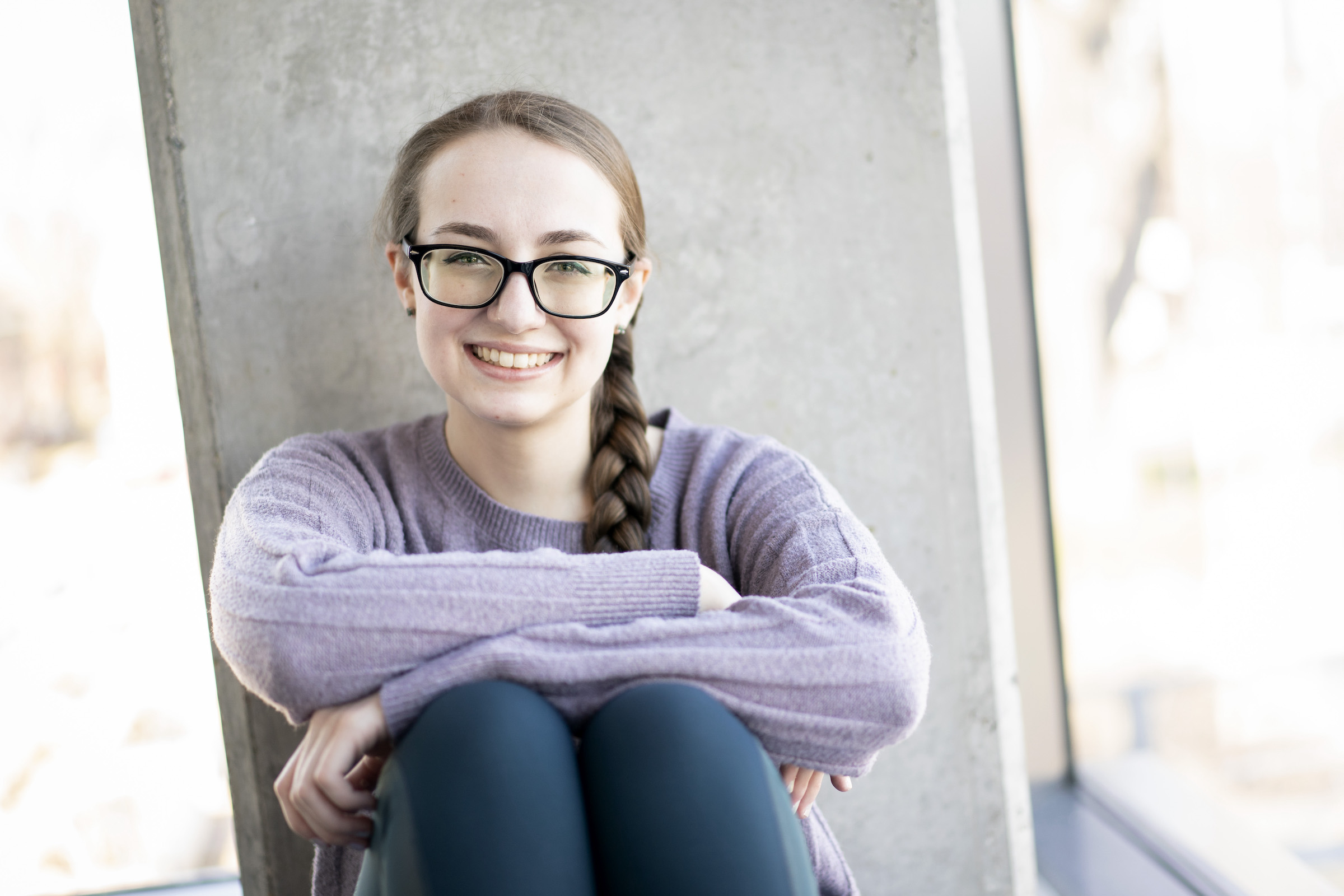 Laura '21
BIOCHEMISTRY MAJOR
"I lived on campus every year, and in almost every residence hall. I've really loved living in the residence halls. On your floor, you kind of build another sense of community and friendship, which is nice because it branches you outside of your major."
YOUR PLACE
Have quick, easy access to student services to support you on campus. Study spaces, helpful resources, and campus dining options are just a few minutes' walk away from your residence hall.
And when you're ready for internships at Fortune 500 companies and fun adventures in the city, take advantage of Augsburg's location in downtown Minneapolis, close to restaurants, sports events, music and theater venues, shopping, and more.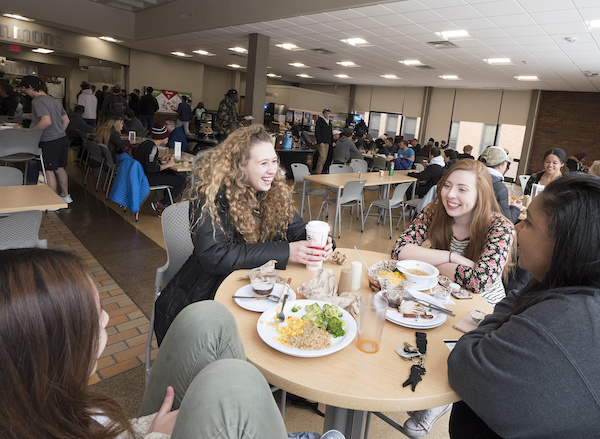 Currently, high-quality masks (and wear it over your nose) are required in all indoor campus spaces, except when eating in dining areas or when in one's own residential unit or individual office with the door closed. Do not enter indoor campus spaces without a mask.
The CDC is expected to recommend N95 or KN95 masks because, with the omicron variant, cloth masks alone do not provide sufficient protection. (The second-best option is to double mask by wearing a surgical mask along with a multi-layer cloth mask.)
There are a variety of N95 and KN95 masks available online, typically for around $1.30 each (though you often need to buy a box of them at once), and they can be used multiple times.
Takes effect March 14, 2022
One of the primary goals of Residence Life is to foster a welcoming and safe environment. To assist in accomplishing this goal, residents and their guests are required to follow the guidelines listed below:
Guests are permitted in residence halls if they do not constitute a problem for roommates or other residents. Each resident is responsible for their guests.

Guests may not remain in the residence hall for more than three consecutive nights within a given week – totaling 15 days per semester. Guests staying longer than this period of time may be charged. This cost may be shared by the residents hosting the guest.

Overnight guests may not sleep in common spaces (e.g., lounges, hallways, and laundry rooms).

Visitors to a building may not enter the hall without being escorted in by the person they are visiting. Visitors are required to access their contact person that they are visiting to be escorted while within the building.

Residents may not host guests who have been trespassed from the Residence Halls or campus community.

No room keys will be issued or given to guests.

Guests cannot exceed the maximum occupancy of a given space:

Facility Maximum Occupancy

One Bed Apartments, Suites, Studios, Urness Rooms: 8

Two Bedroom Apartments: 12

Townhouses: 16

Floor houses and Flats: 30

Four Bedroom Apartments: 15

Overnight guests: Up to three consecutive nights and up to ten times a semester. All roommates need to be okay with this arrangement. Residents have to accompany guests at all times, cannot give access materials to guests, and are responsible for their guests.

The number of guests cannot exceed room capacity.

Students under 18 years of age have to chaperoned
Your urban home base
Get an award-winning education in vibrant Minneapolis, where there's a lot to do and a lot to learn.
Augsburg's urban campus is:
A friendly community in a bustling city
Blocks from the Mississippi River
Full of green space to rest, study, and hang out
Get to know the Twin Cities, where you can enjoy a lively culture and a strong economy, including 18 Fortune 500 companies, lots of food and entertainment options, and plenty of places within reach by walking or public transit.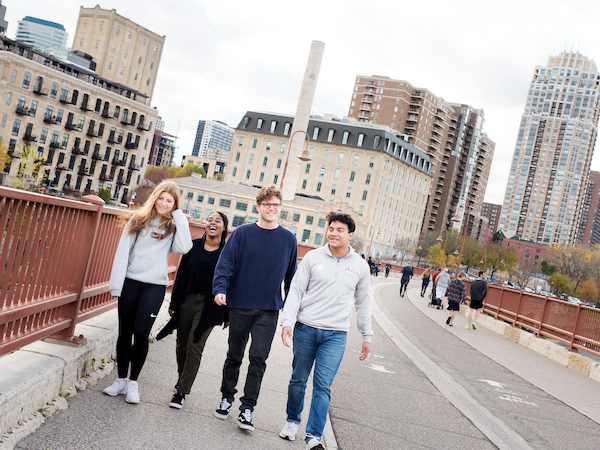 Contact us
Not sure if living on campus is the right fit for you? We'll help you figure it out.
Urness Tower—Mortensen Residence Hall Office Suite
2211 Riverside Avenue, CB 81
Minneapolis, MN 55454
We are currently using modified operations and can be contacted via email, phone, Google Hangouts, and Zoom.
Modified office hours:
Monday–Friday, 9 a.m.–4 p.m.
Center Office Desk hours:
Monday-Friday, 8 a.m.-8 p.m.