Leah Durnin Hoover
612.330.1526
Office Location: Mortensen Hall 19
---
VACANT
Area Coordinator-Anderson, Luther, and Mortensen  
612.330.1526
Office Location: Urness / Mortensen Lobby 5
Any questions or concerns regarding Anderson, Luther, or Mortensen, please email residencelife@augsburg.edu
---
Alexis Owens (SHE/HER/HERS)
Area Coordinator-Urness/Oren Gateway Center
residencelife@augsburg.edu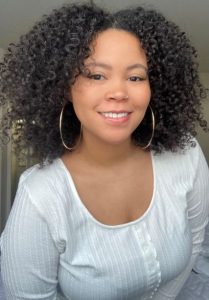 612.330.1526
Office Location: Urness / Mortensen Lobby
Alexis received her BA in Early Childhood Education from Calvin University in Grand Rapids, Michigan. Alexis is pursuing her graduate degree in Education in Counseling from the University of Wisconsin-River Falls. Prior to Augsburg, Alexis has had various experiences working in the field of Education, and was an AmeriCorps service member with a local non-profit called College Possible.
As an Area Coordinator, Alexis works closely with student leaders and residential students to help create a sense of community and belonging on campus. This includes supervising Resident Assistants and Student Leads in providing support, care, and resources to residents. She also collaborates with student staff and other University departments to ensure that residential areas are welcoming, comfortable, clean, and safe for residents.
Outside of her role, Alexis enjoys spending time with her friends and family, going to concerts, puzzles, listening to music, and going to the beach/lake.
---