Nestled in a vibrant and lively Minneapolis neighborhood, Augsburg is shaped by our urban and global settings and defined by excellence in the liberal arts and professional studies. Auggies have the opportunity to experience hands-on learning, discover their callings, and serve their neighbors.
Majors and Programs
A big part of knowing if you can be an Auggie is finding a major or course of study that will help you get where you want to be—wherever that is. We have Business, Communication, English, and Education…to name a few. We also offer distinctive majors like Environmental Studies, Medieval Studies, Youth and Family Ministry, and American Indian, First Nations, and Indigenous Studies.
Best in the Midwest
Not to brag, but we've been named "Best in the Midwest" by The Princeton Review, designated as one of the "Best Regional Universities" by U.S. News & World Report, and listed as the #5 Most Transgender Friendly College in the country by College Magazine.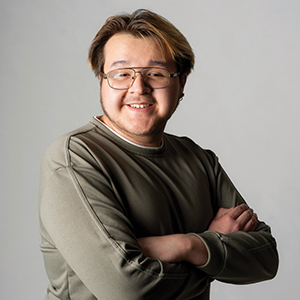 "Augsburg had what I wanted in a college ... I wanted to actually be heard. I feel like Augsburg offers the opportunity for my voice to be heard, for Indigenous students to be heard, for essentially everybody of every different ethnicity to be heard."
Drew '24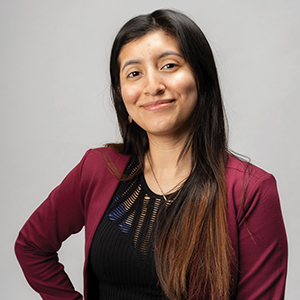 "The Strommen Center for Meaningful Work has helped me feel reassured, knowing that if I'm worried about finding employment, they will help me even after I'm done with my undergraduate degree here."
Gabriela '22
Don't confuse Augsburg's tight-knit community with being small.
Your views will be broadened by faculty who push you to reflect on what you think. And why.
You'll live and study with people from different backgrounds, cultures, faiths, and countries in one of the most diverse ZIP codes in the nation.
You'll learn in the heart of the Twin Cities with easy access to downtown Minneapolis, the State Capitol, and all the Cities have to offer—internships at Fortune 500 companies and nonprofits, thriving arts and entertainment districts, sports teams and outdoor activities—and easy access to public transit to get you to it all.
LIBERAL ARTS
A liberal arts education—with courses in the sciences, humanities, and the arts—teaches students to think outside the box, pay attention, and make connections between their beliefs and the events happening in our ever-changing world. Augsburg's curriculum promotes the development of social responsibility and practical skills, but also engages students in an inquiry about faith and calling, and supports them in meaningful experiences outside of the classroom.
89%
employed in 18 months
Investing in Education
We know that investing in a college education is one of the best investments you can make. People with college degrees make about $2.1 million over their lifetimes compared to $1.2 million for those without a degree, according to the U.S. Census Bureau. But we also know that getting from here to there—navigating financial aid, loans, and other options—can be confusing and sometimes overwhelming. We're here to help.
Already accepted to be an Auggie? 
Now that you are an Auggie, it's time to take your next steps!