Connect. Co-create. Change.
The Sabo Center for Democracy and Citizenship is Augsburg University's civic and community engagement center. We connect students, faculty, staff, and community members in the everyday work of learning together to address public issues, make change, and build democracy.
Put your passion into practice.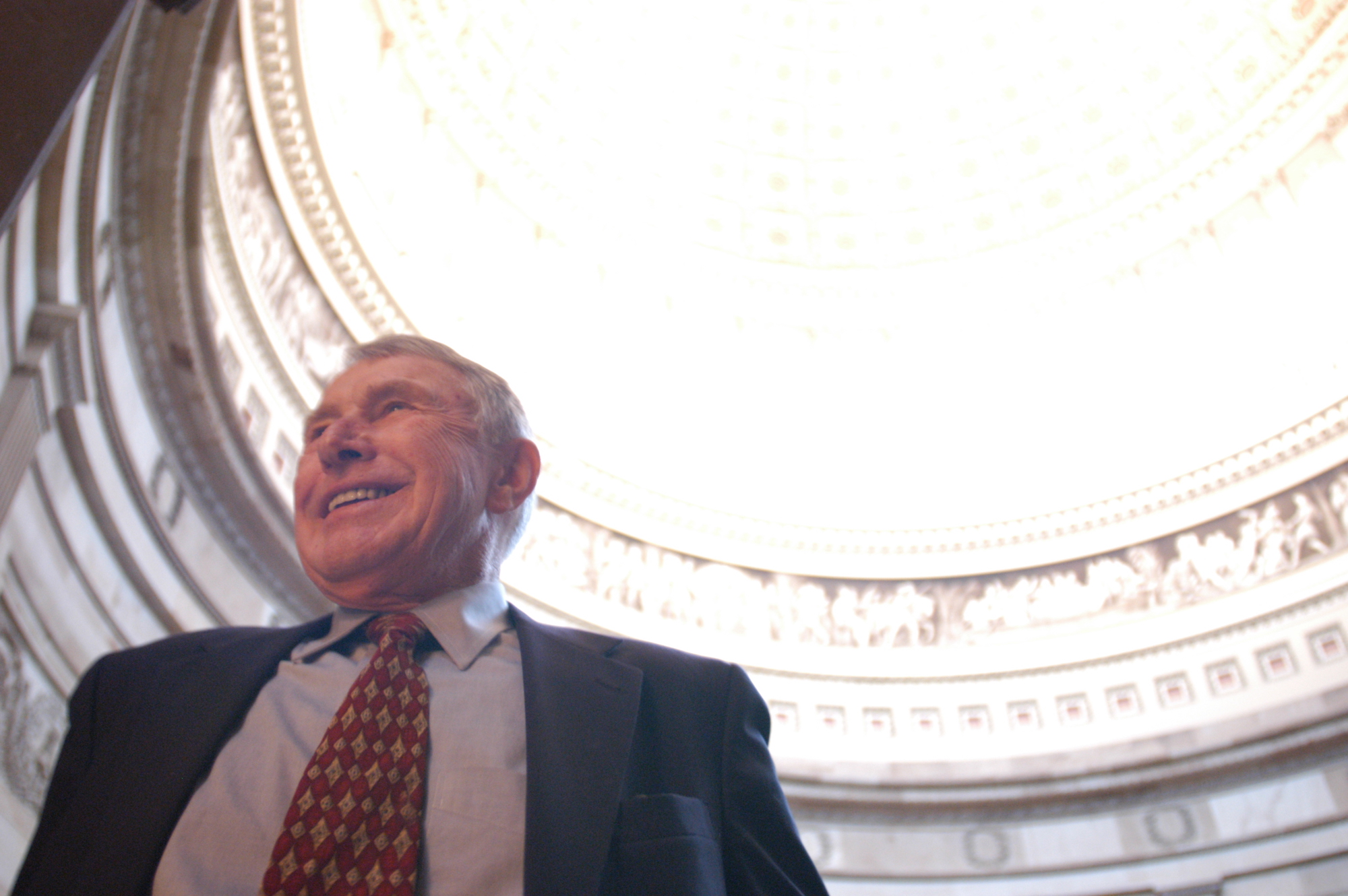 Martin Sabo
Congressman Martin Olav Sabo '59 was a lifelong public servant who exemplified the progressive approach and personal integrity that were modeled in his Lutheran upbringing and education. The Sabo Center was founded on lessons that come from Representative Sabo's work.
Programs
Democracy is the everyday work of people innovating together to solve problems and make change. At the Sabo Center, we work with students, educators, and community members to build the skills necessary to turn their passion for change into practice. Get connected through Campus Kitchen, Public Achievement, LEAD Fellows, Sabo Scholars and more.
Consulting, Speaking, and Training
For more than two decades, the Sabo Center has coached organizations and individuals to address issues facing communities in Minnesota, around the United States, and across the globe.
Community
The Sabo Center fulfills Augsburg's commitment to the Cedar-Riverside neighborhood and surrounding communities through place-based community engagement, anchor institution work, and organizing with community partners.
Classroom Connections
From workshops to neighborhood excursions, the Sabo Center provides the Augsburg community with resources, training, and guidance on civic leadership, experiential education, public work, and engaged scholarship.